16 Genius Ideas for the Most Organized Desk Ever
The office desk. The one place in the whole house that seems to be in a perpetual state of clutter. It's not like you don't care about it. You just have other things and projects that are higher priority. Because let's be honest, how many guests do you take into your office when entertaining? But as long as we're being honest, we know that we are much more productive in an organized space. So what can we do to ensure we maximize our productivity while exerting minimum effort? You guessed it, ORGANIZE.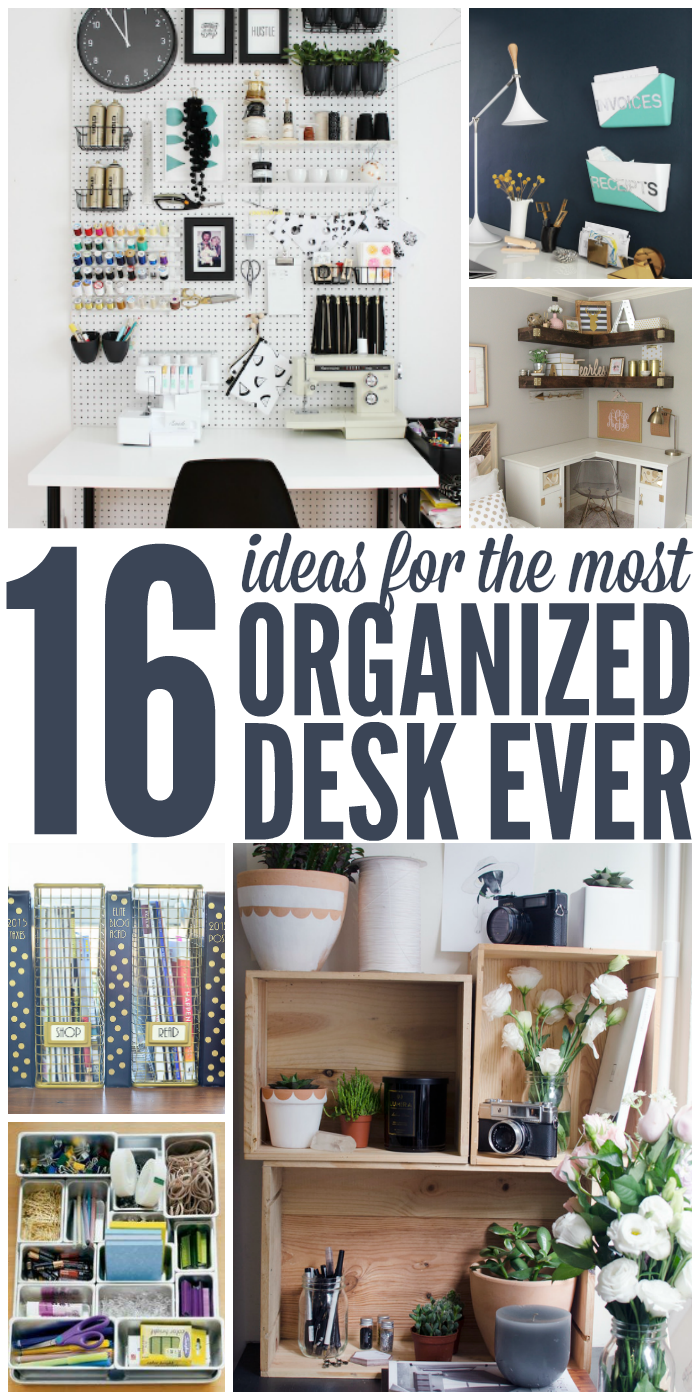 Desk Organization Ideas
"But how can I get started? What should I do?" I'm so glad you asked because I have 16 desk organization ideas that you're going to love because they're not only functional, but downright pretty.
1. Mason Jar Storage for Your Desk
Hot glue some mason jars together to create this desk organizer for your pens and other office supplies.
2. Make Your Desk Drawer Clutter Free
Compartmentalize your drawers to keep things tidier. It's also a good idea to label the compartments if you share the desk with your family.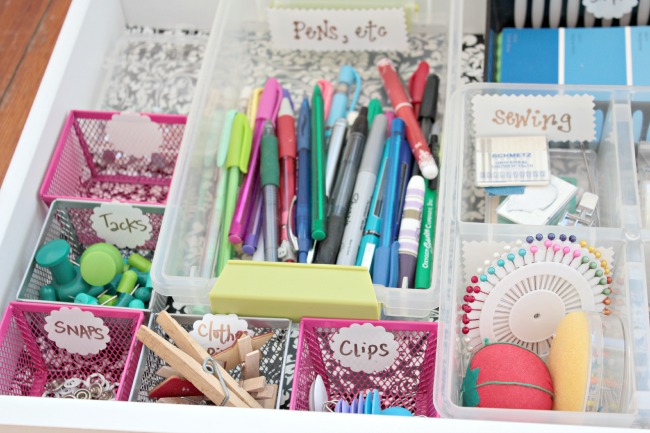 3. Use Kitchen Items to Organize Your Desk
Can't find an organizer to suit your desk? Make your own out of mini loaf pans. Smart!
4. Make Desk Drawer Dividers Out of Cereal Boxes…yep!
Or make some dividers out of cereal boxes. What a frugal idea! (Here are more cereal box organizers you should try!)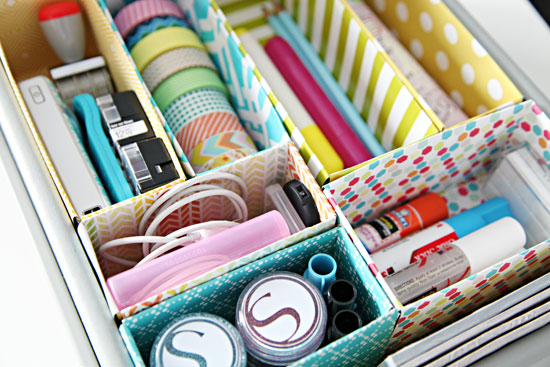 5. Desk Cork Board
This DIY Desk Organizer houses office supplies and has a cork board for pinning important notes.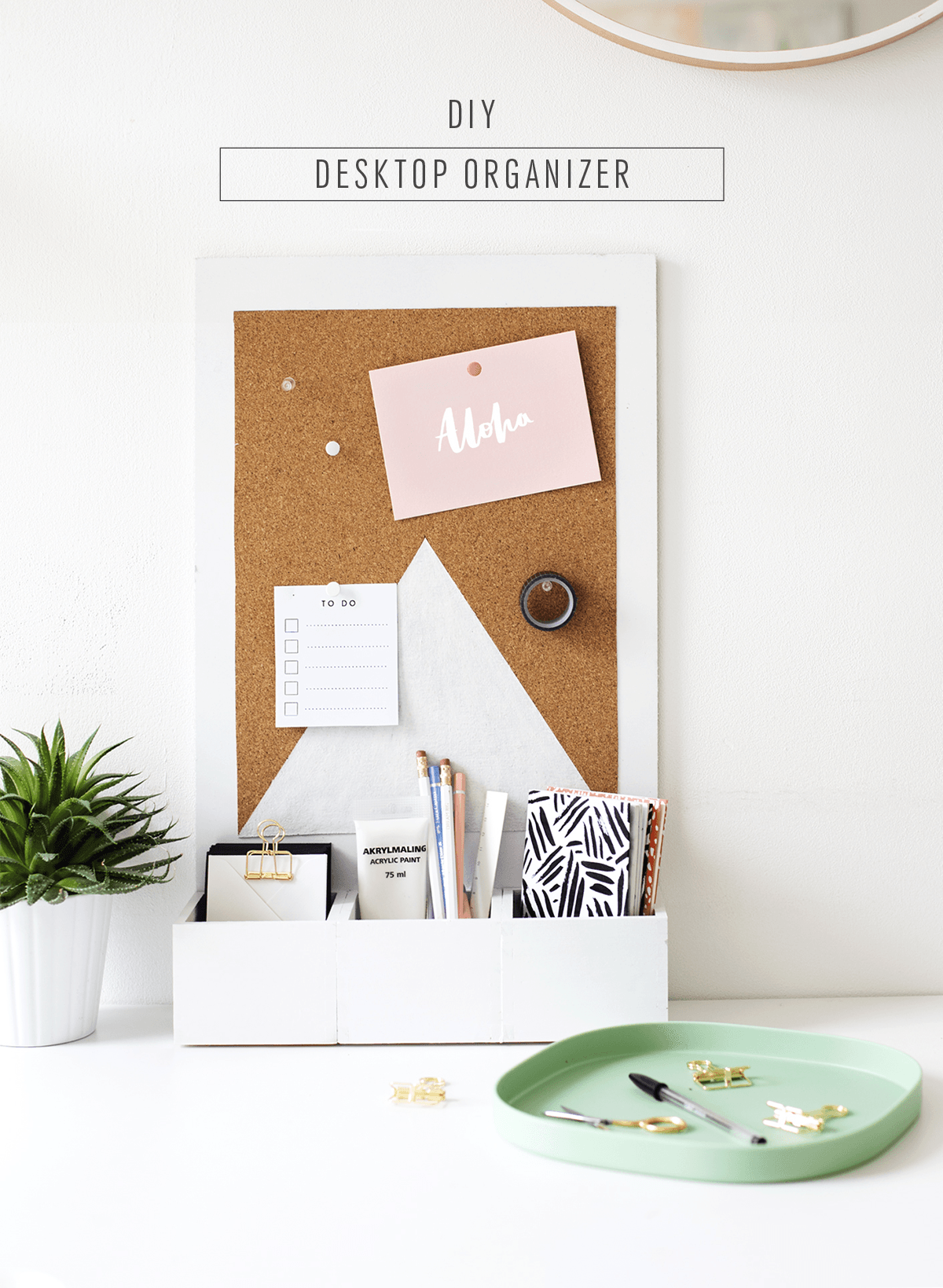 6. Office Storage Above Desk Opportunities
Instead of cluttering up your desk with knick-knacks and office supplies, use the space above it! These floating shelves are the perfect solution.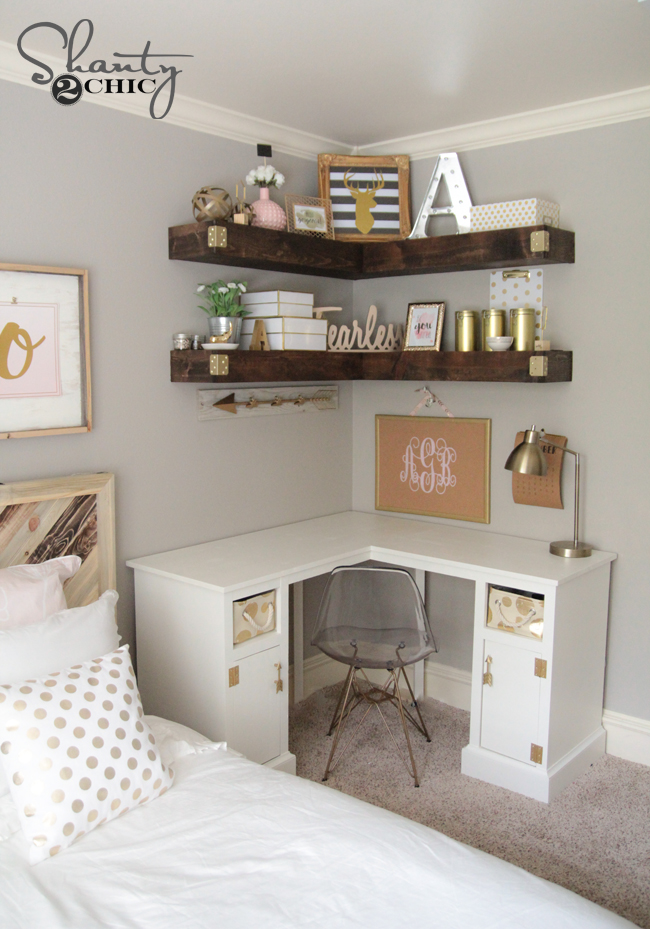 7. Office Storage Solution from an Unexpected Place
Slide an ice cube tray into your desk drawer to hold paperclips, binder clips, thumb tacks and other small items.
8. Office Desk Pegboard
This pegboard desk organizer can hold your phone, pens and a notebook and is totally customizeable. Love it. Take a look at our other pegboard ideas!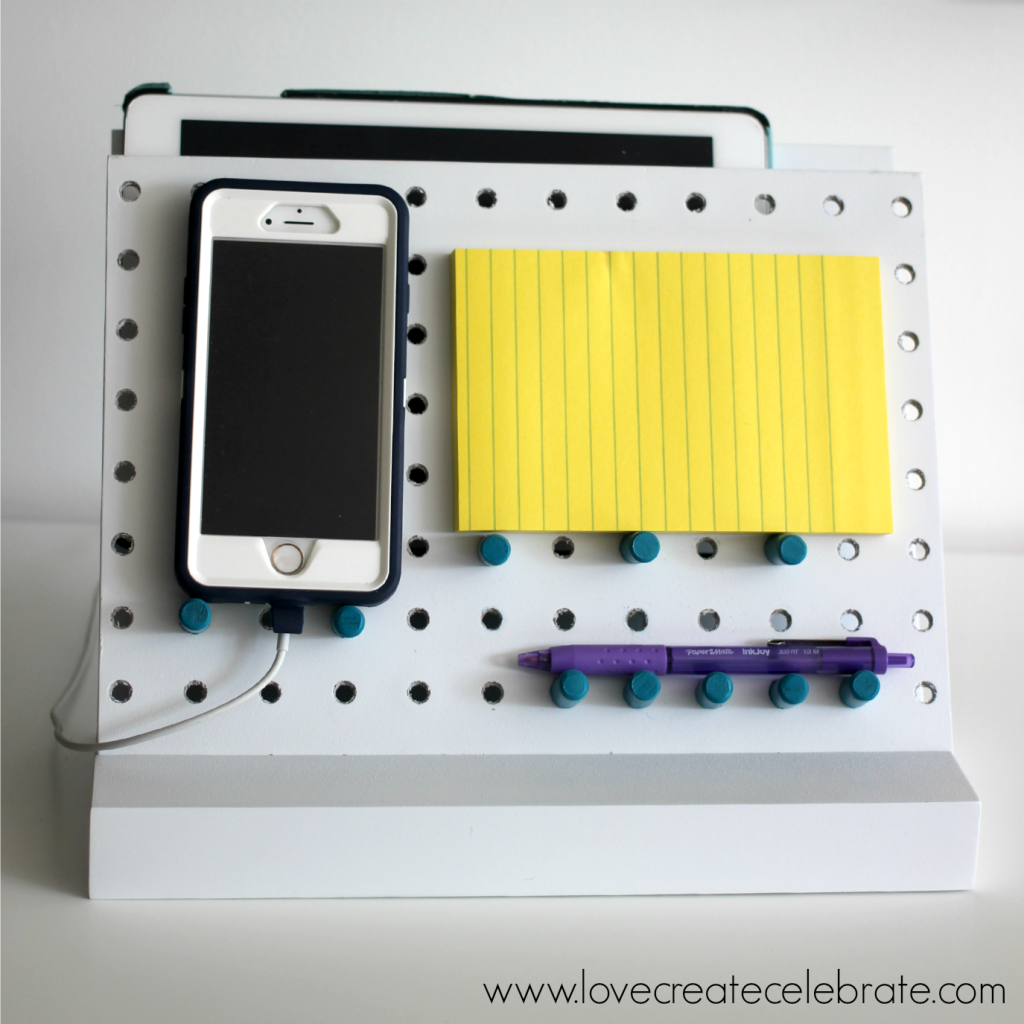 9. More Office Pegboard Solutions
Better yet, install a large pegboard behind your desk to house all your things.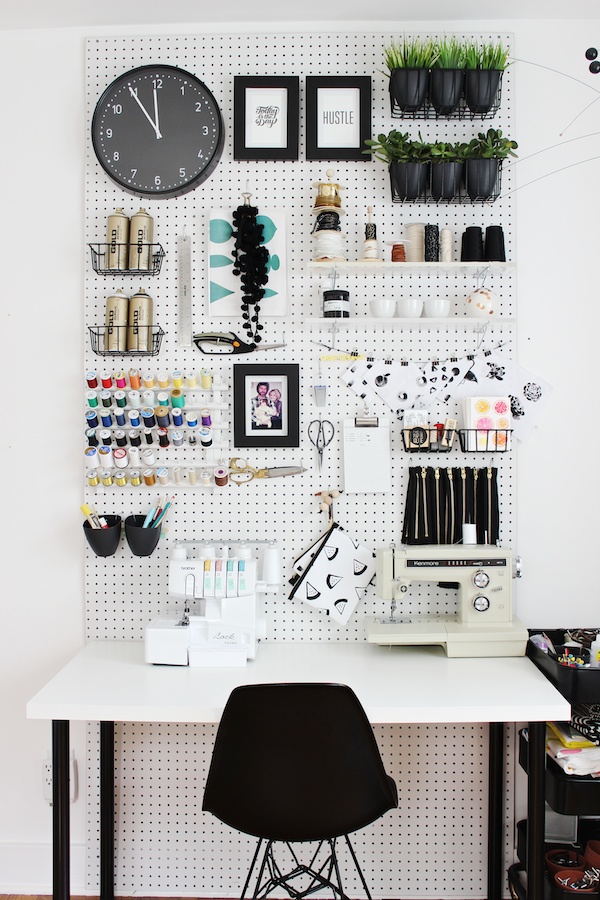 10. Magazine Holders for Office Storage
Use magazine files to corral notes, magazines and catalogs until you find a permanent place for them.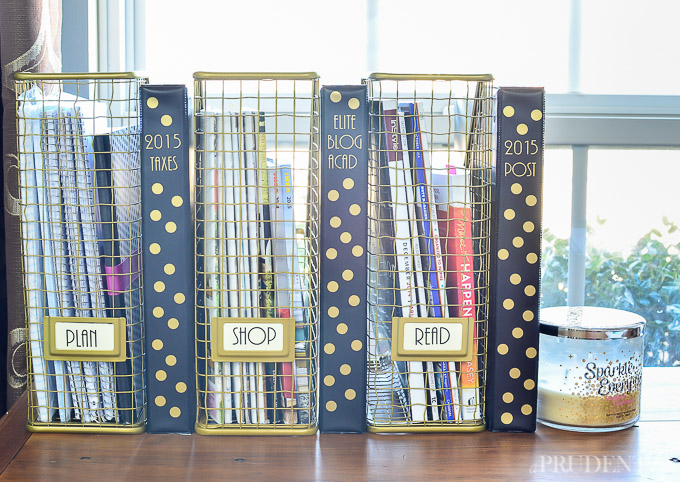 11. Clip On Cuts Clutter at Your Desk
Make some clip-on organizers to attach your writing tools, etc. to the side of your desk.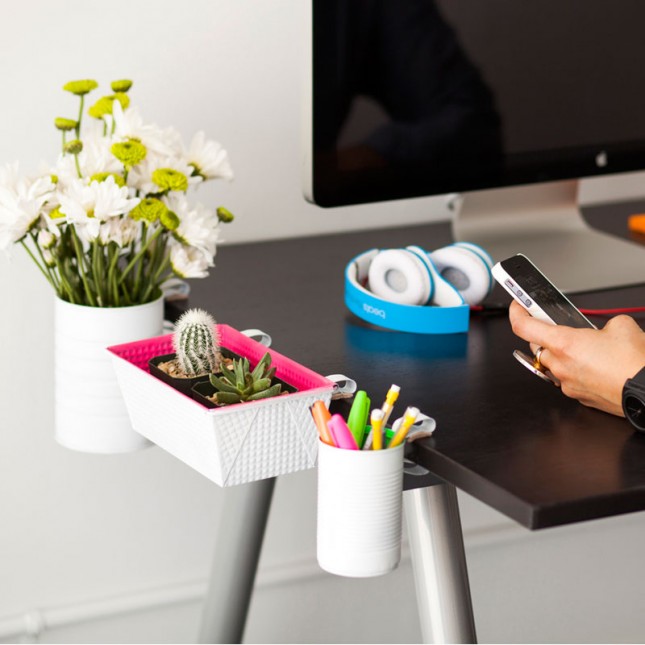 12. Under Desk Storage
Clear your hard drives off your desk. Use velcro to secure them to the bottom of the desk where they're out of sight and out of your way.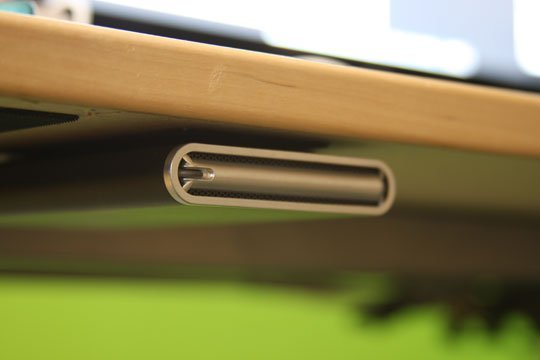 13. Office Wall Files Clears Desk Clutter
Make some wall files to sort paperwork until you file it away permanently.
14. Hide Your Printer
Hide your printer in a drawer or cabinet. You'll love how much desk space it frees up!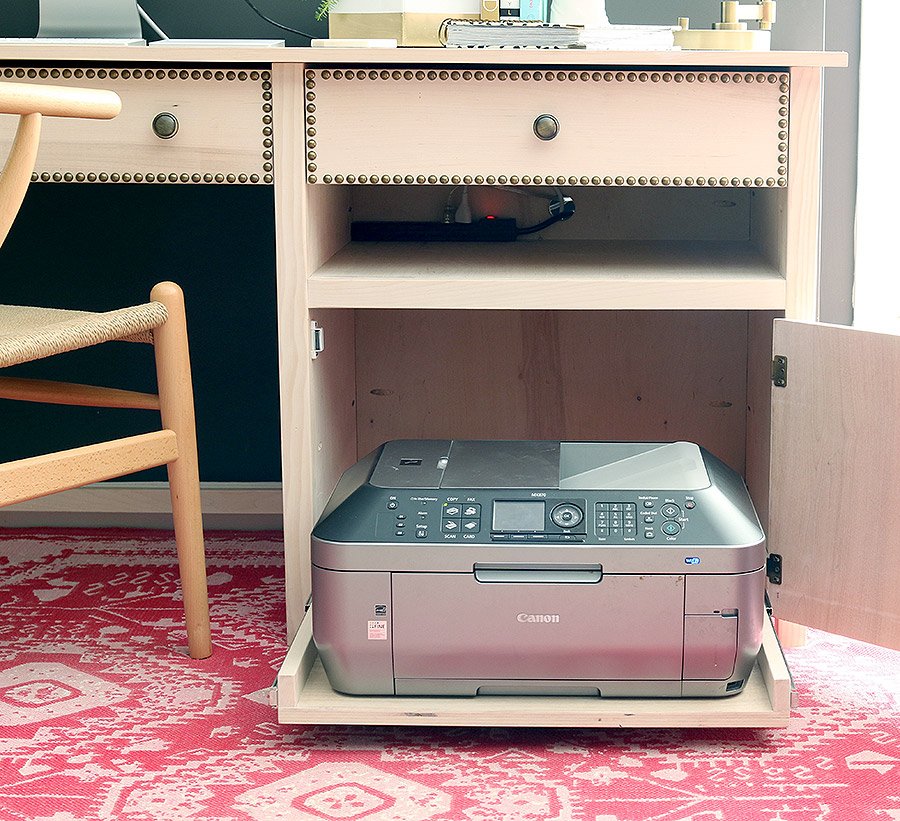 15. Desk Side Cart
If your desk is super tiny, a desk-side cart beside it can be your saving grace.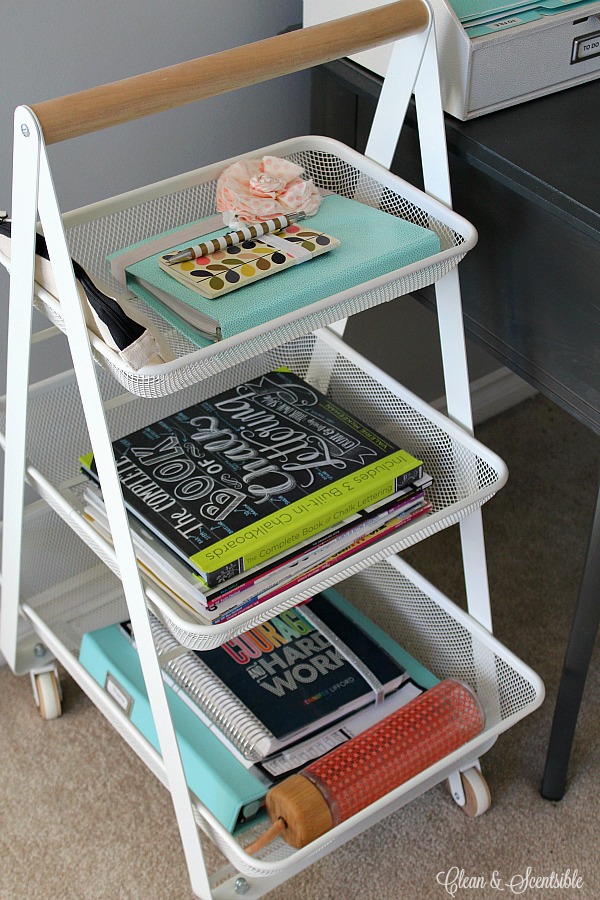 16. Office Storage from Crates
Create a quick desk organizer out of wooden boxes or crates.
Save you're sanity and your time all while making the most of the space you have. By getting (and keeping) you desk organized, you'll be able to find everything you need quickly so you can go back to doing life with the ones you love.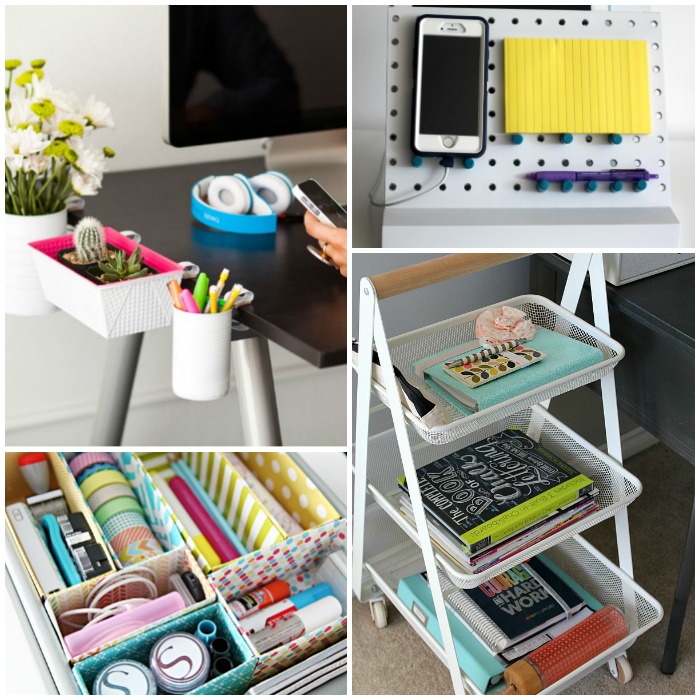 The post 16 Genius Ideas for the Most Organized Desk Ever appeared first on DIY House Hacks - One Crazy House.