20 Must-Read Historical Horror Novels about Scares Dwelling in the Past
As infants, twin sisters Charlie Yates and Magnolia Heathwood were secretly separated after the brutal lynching of their parents. Now, Charlie is a young Black organizer in Harlem, while white-passing Magnolia is the heiress to a cotton plantation. They reunite as teenagers in the deeply haunted town of Eureka, Georgia, where ghosts linger and dangers lurk behind every mirror. They couldn't be more different, but they will need each other to put the hauntings of the past to rest, to break a deadly curse—and to discover the meaning of sisterhood in a racially divided land.
[TAG0]
Despite the age-old quips to not focus on the past or to keep moving forward, sometimes it's fun to look back. To see historical events from a fresh perspective, with the passing of time acting as a cushion from the strife and tragedies of the past so you can honestly analyze what was actually going on. There are lessons to be learned from the actions and mistakes of the people that came before us, mindsets to challenge our own.
And historical fiction is a great way to do that. To see historical eras and events through a new point of view. Historical horror is no different. It gives voice to many who were silenced in the past, to people whose stories were ignored or oppressed. By using horror to exaggerate societal or political cruelty of the time, it can become all the more jarring how messed up society really was and how not-so-different things are present day.
Plus, the genre is fun! The clothing descriptions, the rich settings, the way writers can work in little details to ground the narrative. I mean, what's more fun than people in Victorian clothing battling zombies ala Pride and Prejudice and Zombies? Than a riff off the Donner party like in The Hunger?
So, here's a list of 20 must-read historical horror novels sure to both entertain and scare you!
20 Must-Read Historical Horror Novels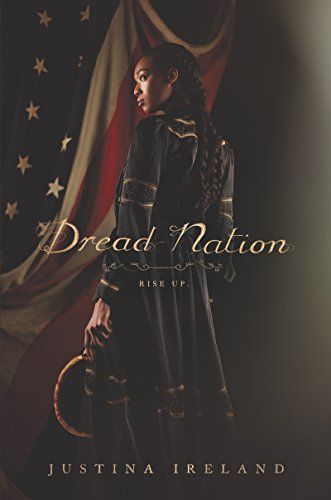 Dread Nation by Justina Ireland
Jane Mckeene is almost done with her coursework at Miss Preston's School of Combat for Negro Girls as mandated by a post-Civil War law that requires children of color to train in the art of killing zombies in order to protect the rich families of the country. But when the wealthy families start to disappear and Jane's caught seeing something she shouldn't, she's sent out of Baltimore for good alongside her rival from school. This book's full of tough women, historical references, and fighting galore!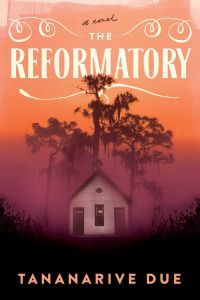 The Reformatory by Tananarive Due (Out June 2023)
After Robert Stephen Jones Jr. kicks a white boy's leg, he's sent to Gracetown School for Boys. The reform school, though, isn't what he expects. It's, well, haunted. Really, really haunted. And the ghosts mean the boys who attend Gracetown School for Boys don't end up getting out alive.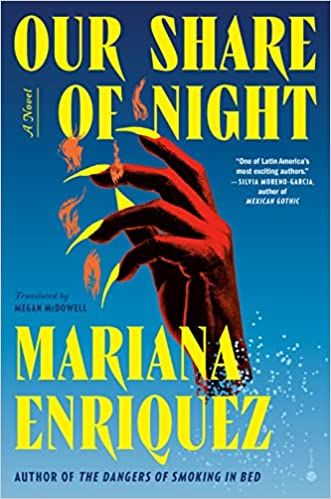 Our Share of Night by Mariana Enríquez
Juan can communicate with the dead and The Order, a powerful group dedicated to the Darkness, have used his abilities for years. Now, though, Juan is getting old and sick, so they set their sights on his son, Gaspar, as their next leader. Juan is now determined to save him. Set in 1980 Argentina, Gaspar must navigate being the target of a wealthy and unhinged cultish group, a tense relationship with his father, and the military dictatorship of the time while growing up and finding his own way.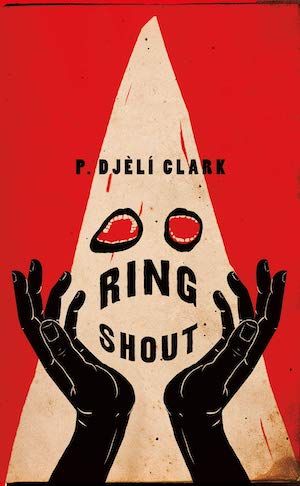 Ring Shout by P. Djèlí Clark
The Birth of a Nation, a movie released in 1915 that acts as a sort of spell to spread hate, opens a rift between worlds and demons called Ku Klux run rampant. Enter Maryse Boudreaux, a bloodthirsty bootlegger with a sword that can send the Klan back where they came from. With a team of monster killers Sadie and Chef, the trio departs on a journey to send the Klan back to where they belong and, well, save the world.
Lone Women by Victor LaValle
It's 1914 and Adelaide with her steamer trunk are on their way to claim Montana land and become a homesteader. Single women are now able to, as long as they're willing to maintain and clean up the land. In her wake, a fire that burned down her farmhouse in California with the corpses of her parents inside. In her trunk, a curse. As she finds her land and starts to tend to it, the padlocked steamer trunk sits, full of her secrets, not letting her forget the past.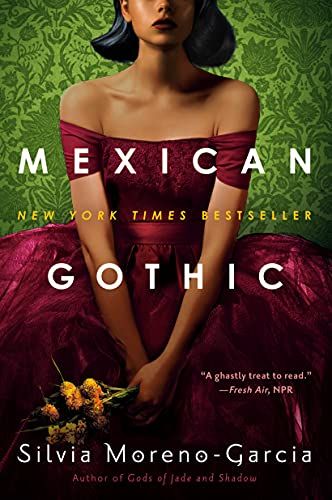 Mexican Gothic by Silvia Moreno-Garcia
It's 1950, and Noemí Taboada, a Mexico City debutante, gets a worrying letter from her newly married cousin. She journeys to High Place, the estate of her cousin's new husband. When she arrives, her cousin's husband is as charming and terrifying as the rest of his family is strange. And the horrors waiting in her dreams only add to the tension of this odd place. As she starts to dig into the history High Place, Noemí finds a violent past lurking in the family's history.
The Hacienda by Isabel Cañas
After Beatriz's disgraced general father is killed, she accepts the proposal of Don Rodolfo, ignoring the rumors about his first wife's fate. Beatriz moves into San Isidro, excited at the prospect of her own place, but finds it less welcoming than she expected. Throwing herself into improving the place after Rodolfo reports to work in the capital, Beatriz starts to hear whispers and feel invisible eyes. With the help of a local priest, they do what they can to banish whatever evil presence lurks in Hacienda San Isidro.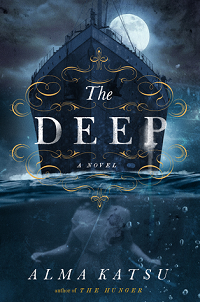 The Deep by Alma Katsu
In the four years since surviving the sinking of the Titanic, Annie was institutionalized because of the trauma. When she gets out, she takes a job as a nurse on board sister ship the Brittanic. While on her rounds, though, she sees a familiar face belonging to someone that she knows died four years ago. Fighting her own demons, Annie can't tell if what's happening on the ship is real or just in her head.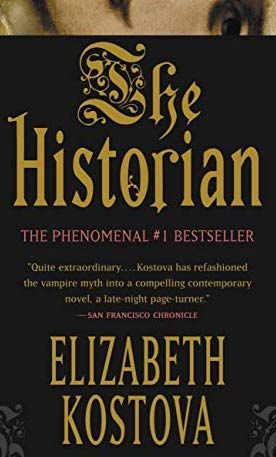 The Historian by Elizabeth Kostova
After the disappearance of her father, a 16-year-old girl finds strange letters in his office documenting his travels in 1950s as he looked into the legend of Dracula and tried to find his missing mentor, Rossi. In his letters lies another story, the one of Rossi and his 1930s exploration of the fabled vampire. In them, too, the teenage girl finds secrets from their family's past and a quest to finish what her father started to track down, once and for all, the legendary figure we call Dracula.
The Silent Companions by Laura Purcell
Elise Bainbridge can't remember what left her burned, mute, and accused of murder. After working with psychologist Dr. Sheperd, she slowly uncovers the story of her past as she moves into her husband's house in the country. After his death, she's left isolated and cast out by the locals, haunted by a house that makes noises at all hours. In the house, too, are wooden carvings of people called companions that terrify the servants. Determined to dig into the history of the family and these strange carvings, Elise finds more than just family secrets in their past.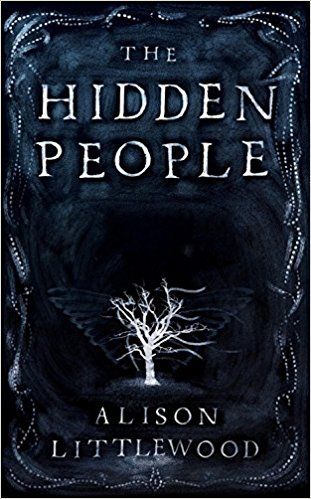 The Hidden People by Alison Littlewood
After Albie Mirrall's cousin Lizzie burns to death on her own hearth, he travels to the village of Halfoak to prepare her funeral and look into what really happened. According to Lizzie's husband, she was a changeling who had to be killed, but Albie doesn't believe in that sort of thing. But with a town full of superstitions and rumors of faeries, his practical perspective wavers as he learns more and more about their beliefs. But will his perspective blind him to what actually happened to his cousin or do faeries and changelings actually lurk out around them?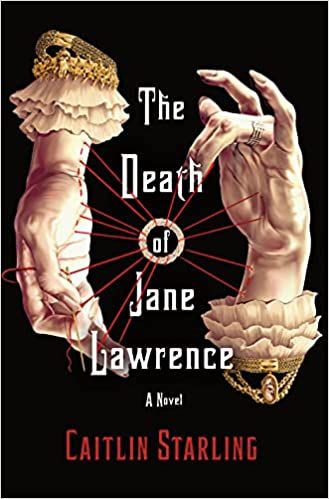 The Death of Jane Lawrence by Caitlin Starling
Jane Lawrence knows what she wants: a practical marriage that will allow her to keep her independence. Dr. Augustine Lawrence is the perfect fit and she proposes a marriage like a business deal. He agrees on one condition: she never visit his home Lindridge Hall. After a storm forces her to take shelter at her husband's forbidden estate, she finds him paranoid and wild, the very opposite of his daytime persona. Now that Jane has seen it, she's determined to find out why he continues to stay in this place that has him on the brink of a mental break each night.
The Terror by Dan Simmons
Sir John Franklin is at the forefront of an expedition of two steam-powered vessels trying to find the fabled Northwest Passage. But two years into the expedition and the ships are stuck in ice. Good thing they stocked up on food and supplies. But when they realize most of their food has gone bad, scurvy and desperation takes over the crew, not to mention the monster lurking out there in the white, trying to get in.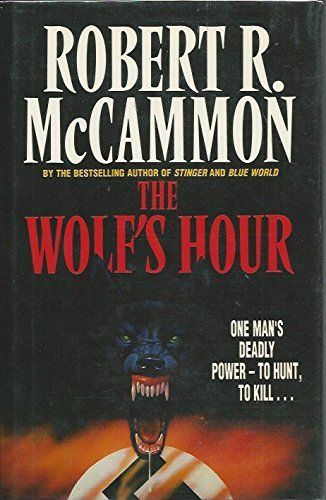 The Wolf's Hour by Robert R. McCammon
Michael is a master spy, a notorious fighter, and, oh yeah, a werewolf. With the rise of the Nazis during World War II, Gallatin is recruited to stop one of their secret experiments called Iron Fist. Requiring a parachute jump, finding a lost secret agent, and hunting down the plans to the Nazi's mission, Michael has his work cut out for him. Good thing he can shift quickly and fight with all of the strength of a wolf.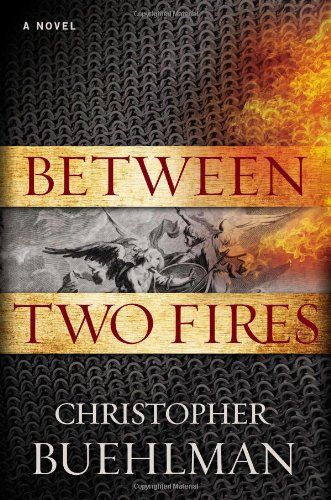 Between Two Fires by Christopher Buehlman
When a lone young girl is found in a Black Death ravaged village in 1348, she tells ex-knight Thomas the story of a plague and fallen angels and an impending war on heaven. The girl asks Thomas to take her across Avignon so she can defeat the evil and, in exchange, he'll find forgiveness for his past mistakes. With the help of a priest, the trio take off on a fraught journey full of redemption and faith.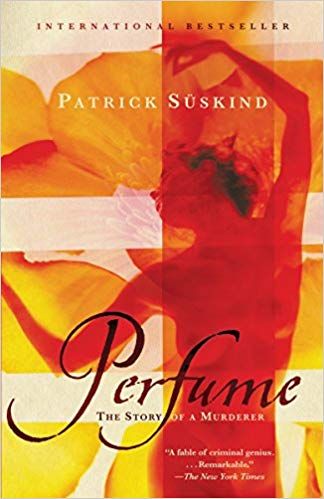 Perfume: The Story of a Murderer by Patrick Süskind
Born with the gift of immaculate smell, Jean-Baptiste Grenouille grows up in 1800s France as an isolated orphan. When he's older, he takes a job with a perfumer in 1800s France. As he becomes more and more obsessed with recreating the smells of the world, he catches the scent of a young girl that forces him beyond the limits of morality to get what he wants.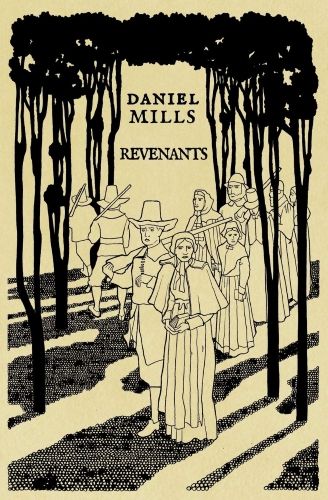 Revenants by Daniel Mills
It's 1689 and the town of Cold Marsh in colonial New England has a problem: women keep disappearing. After a third, young Ruth, goes missing, rumors of witchcraft run rampant around town. Two search parties made of the village's men set out into the woods to find the missing women. But something else just might be lurking in the woods in wait.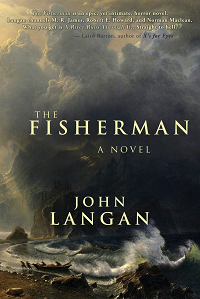 The Fisherman by John Langan
Two IBM workers and new friends, Abe and Dan, are dealing with the loss of their wives. Together they find solace in fishing and plan a trip to Dutchman's Creek. At a diner on the way, they are told the historical tale of a dangerous creature waiting for them at their destination. But grief does funny things and the men's feeling that Dutchman Creek will heal them overpowers the story full of red flags.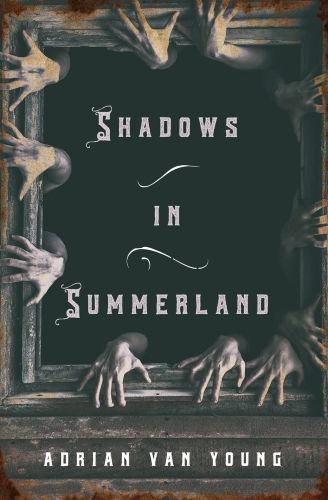 Shadows in Summerland by Adrian Van Young
In 1859 Boston, con man spirit photographer William joins forces with supposedly able-to-manifest-the-dead Hannah to make money off of the grieving rich in the aftermath of the Civil War. They call the world of the dead Summerland and get involved deeper and deeper into the spiritual world full of con men and liars. But making money in a world of tricksters only leads to betrayal and tragedy.
In the House in the Dark of the Woods by Laird Hunt
After Puritan woman Goody goes to pick berries in the woods and doesn't come back, questions of what happened run through her New England colony. While in the woods, Goody encounters other lost women, strange characters, and a confusing world. As she tries to find her way back home, though, Goody remembers what waits for her at the hands of her husband. Will she leave the care of the old woman in the woods behind to go back to her life with no freedom?
---
I hope you enjoy these horrific journeys into the past! If you're in the mood for more historical fiction check out these best historical fiction books you've never heard of or these genre-blending historical fiction books.
!doctype>