First off, not quite sure where the heck 2021 went, but also excited for this new year! I love rounding up and sharing your monthly favorites and then once more at the end of the year, for that year. From my go-to office supplies, to the best brush and a few organizational things, the 2021 top 10 list was a pretty solid one! Good news is, most things are still in stock! If you have any questions about any of the below, let me know.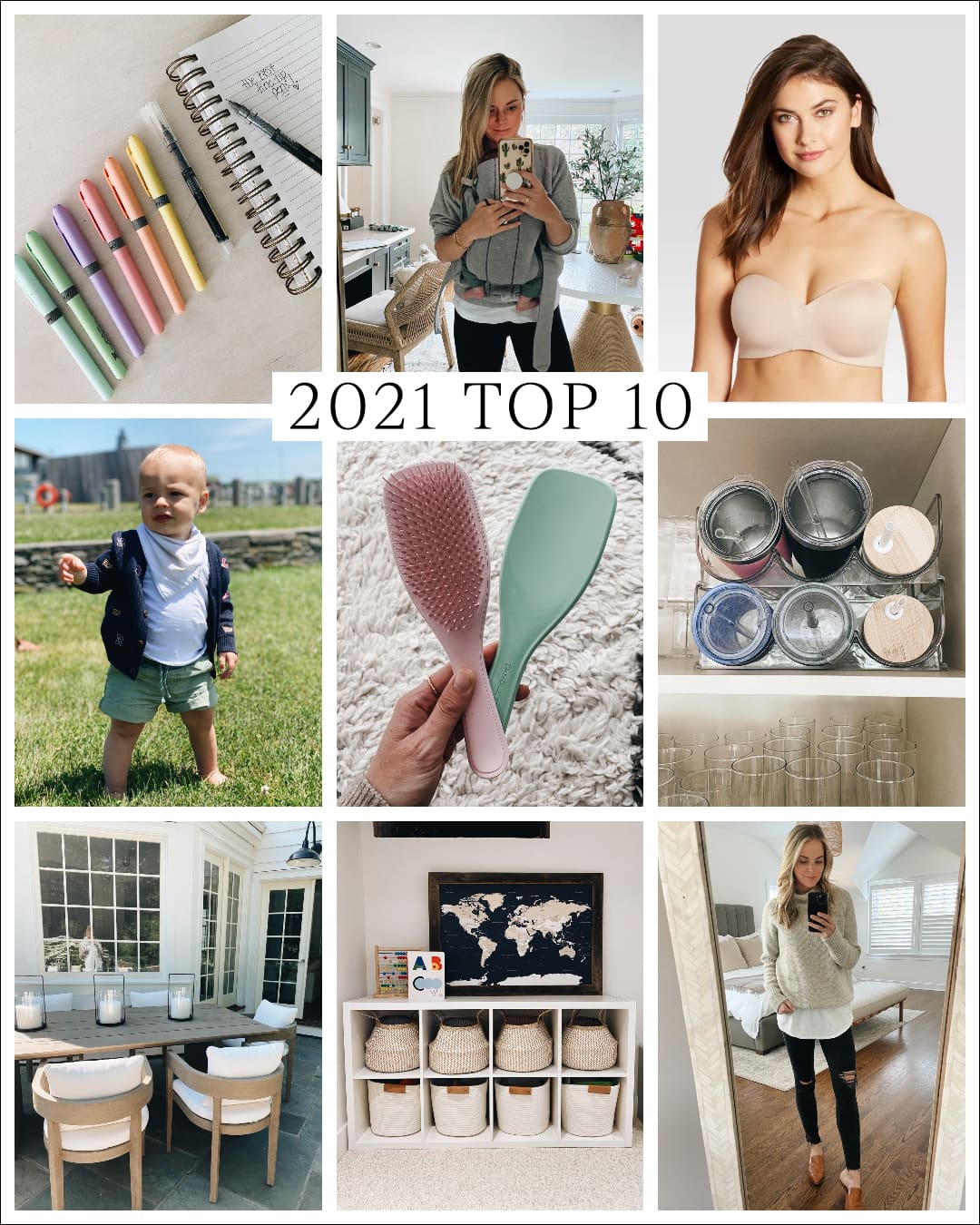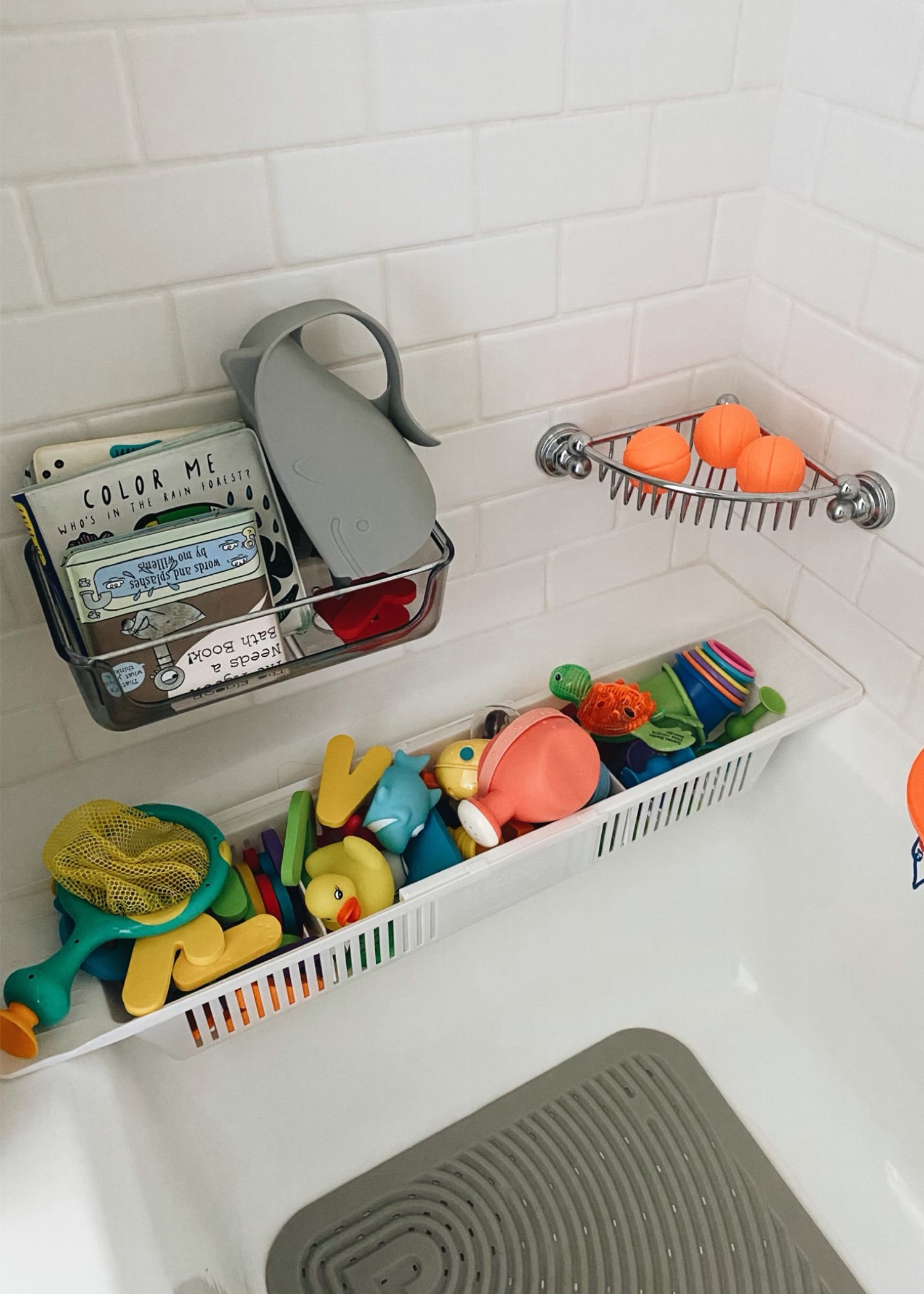 10.
Amazon Bath Toy Organizer – This bath toy caddy is great for organizing and keeping your tub tidy if your little has tons of toys like Logan. It's adjustable and only $13. We also have this basket suctioned to the wall and I rounded up a few of Logan's favorite bath toys in this post.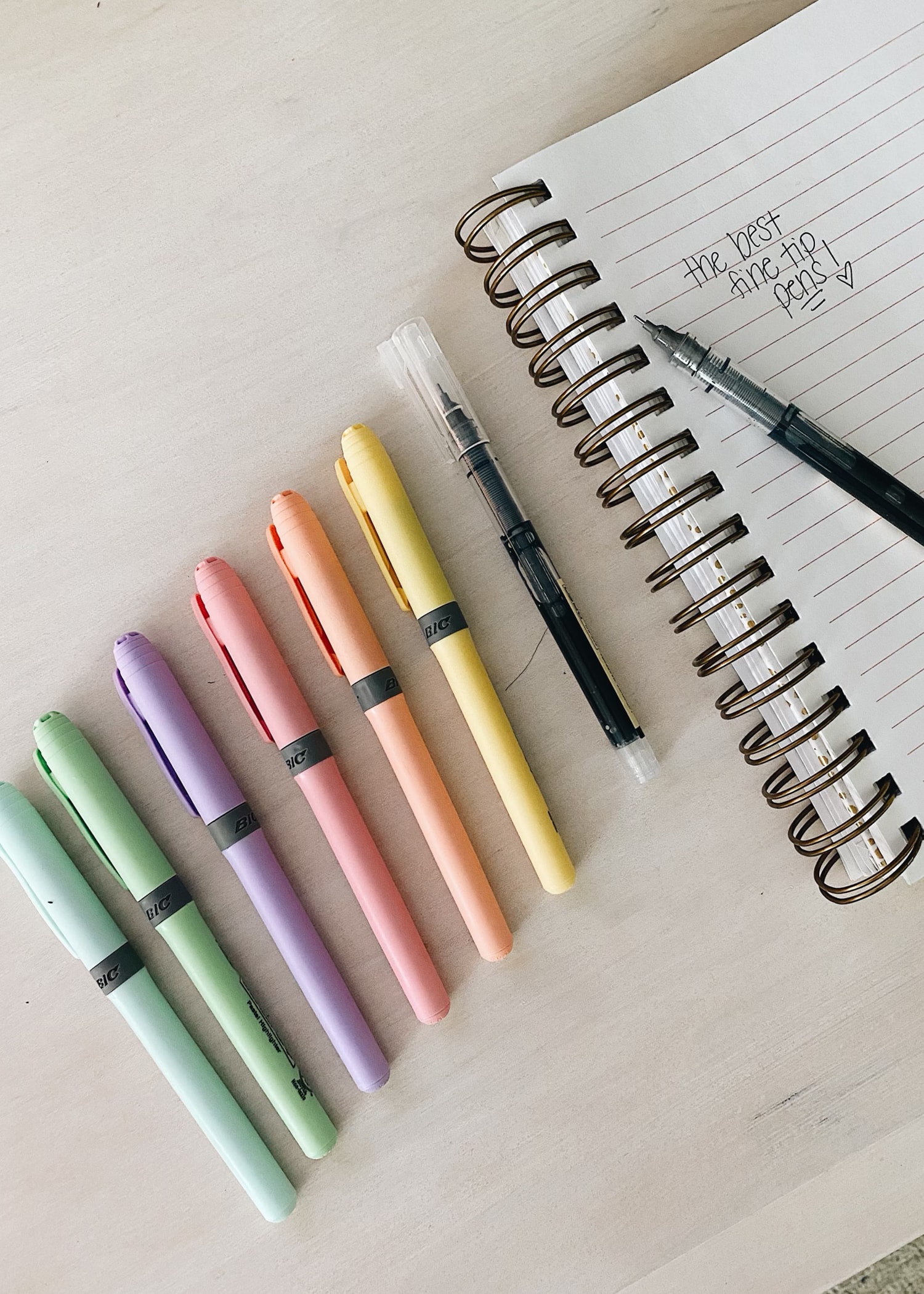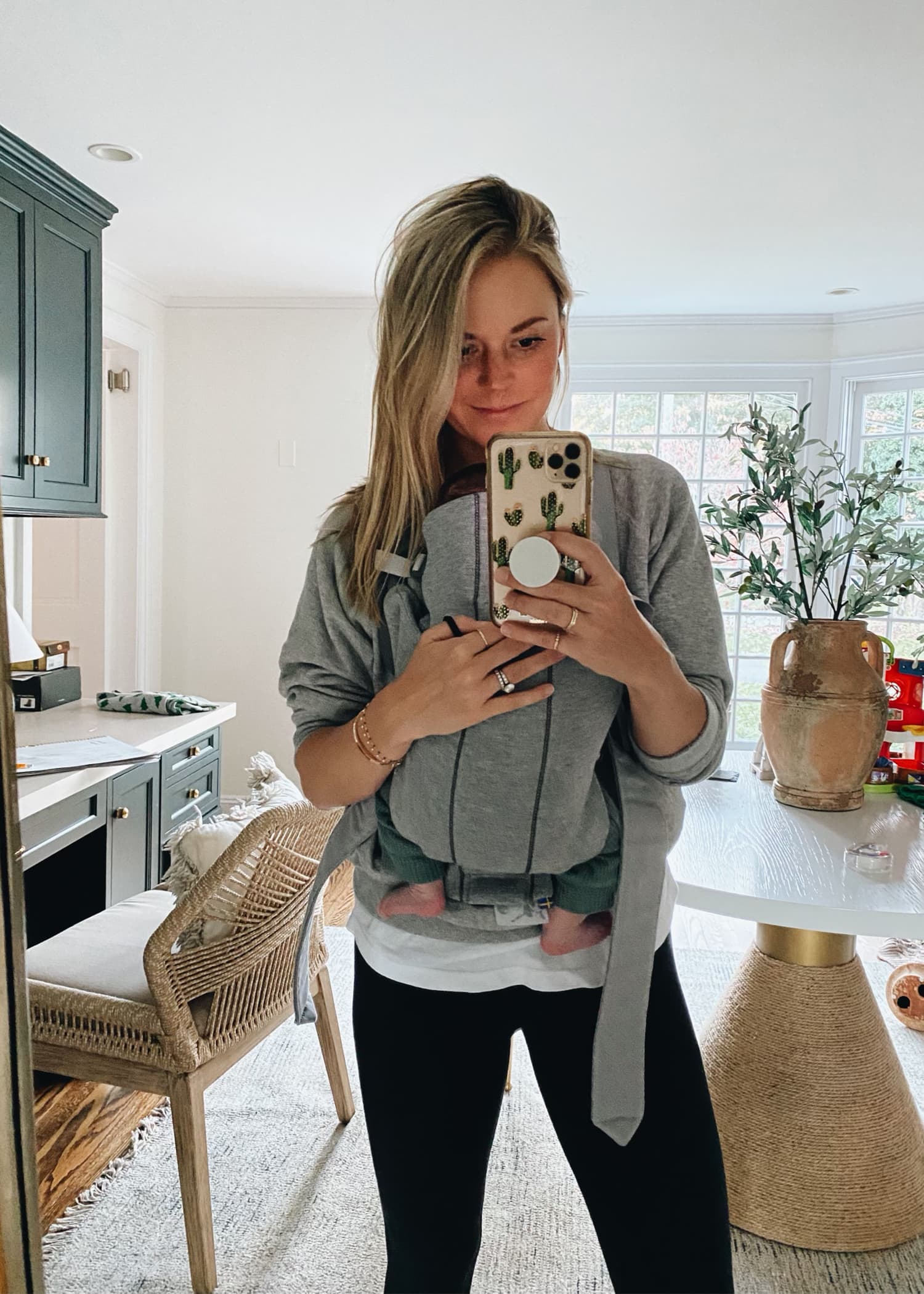 8.
BabyBjörn Carrier – this has been my go-to carrier since we brought Landon home and I'd forgotten how much I enjoyed wearing baby around. It's made from the softest jersey material and comes in at $100. I also shared more must have baby items in this blog post.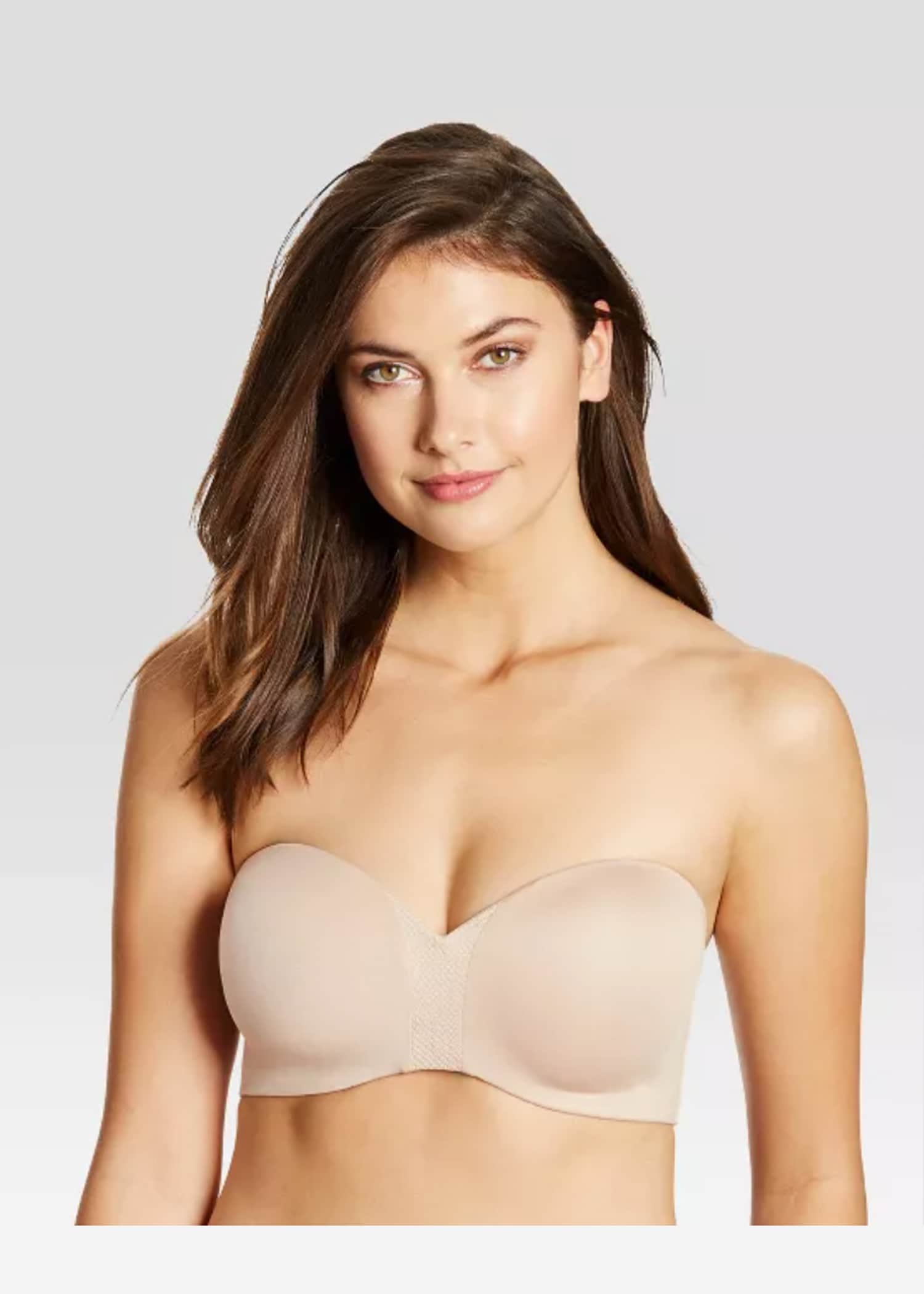 7.
Target Strapless Bra – I'm not the biggest fan of strapless bra's but this one is comfortable, doesn't slip and under $20! It also comes in black and has convertible straps.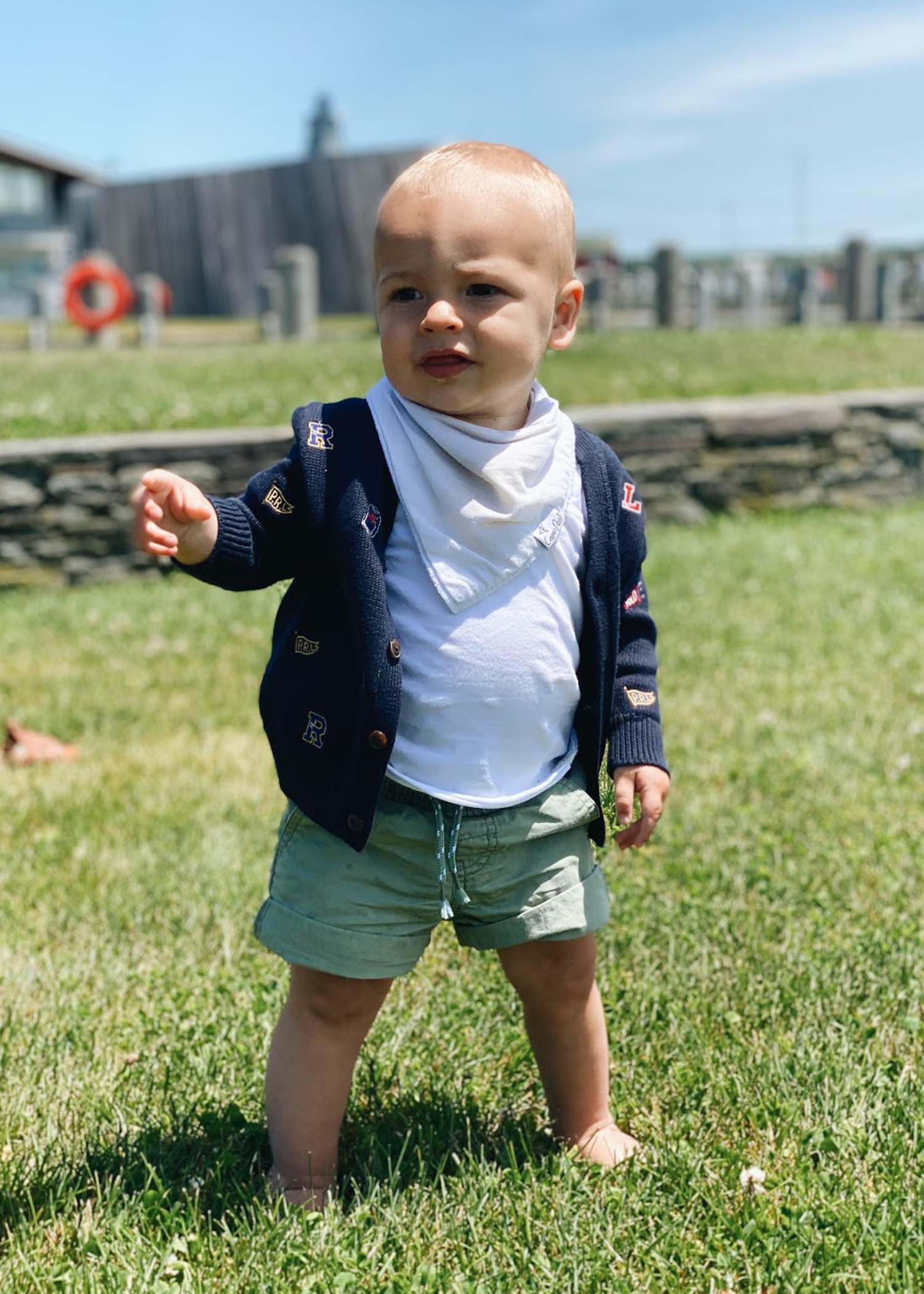 6.
Target Toddler Boy Shorts – these are my favorite affordable shorts for Logan! They come in a few colors for only $6 and a great alternative to our favorite cadet shorts. I roll these twice for an above the knee look.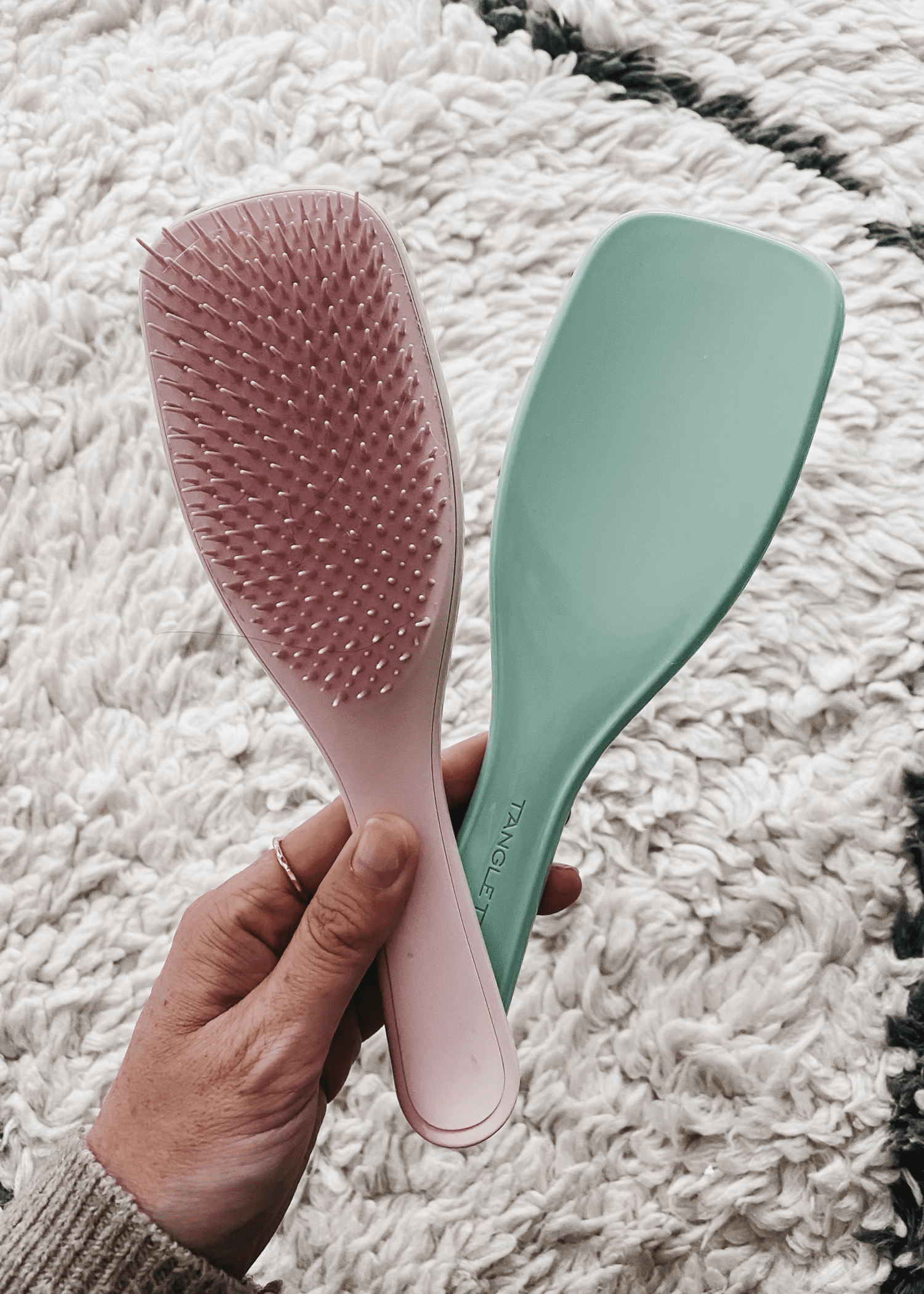 5.
Detangling Brush – this was one of my favorite beauty purchases of 2021! It's the best $14 detangling brush and I love how easy it is to clean, especially with all this postpartum hair loss.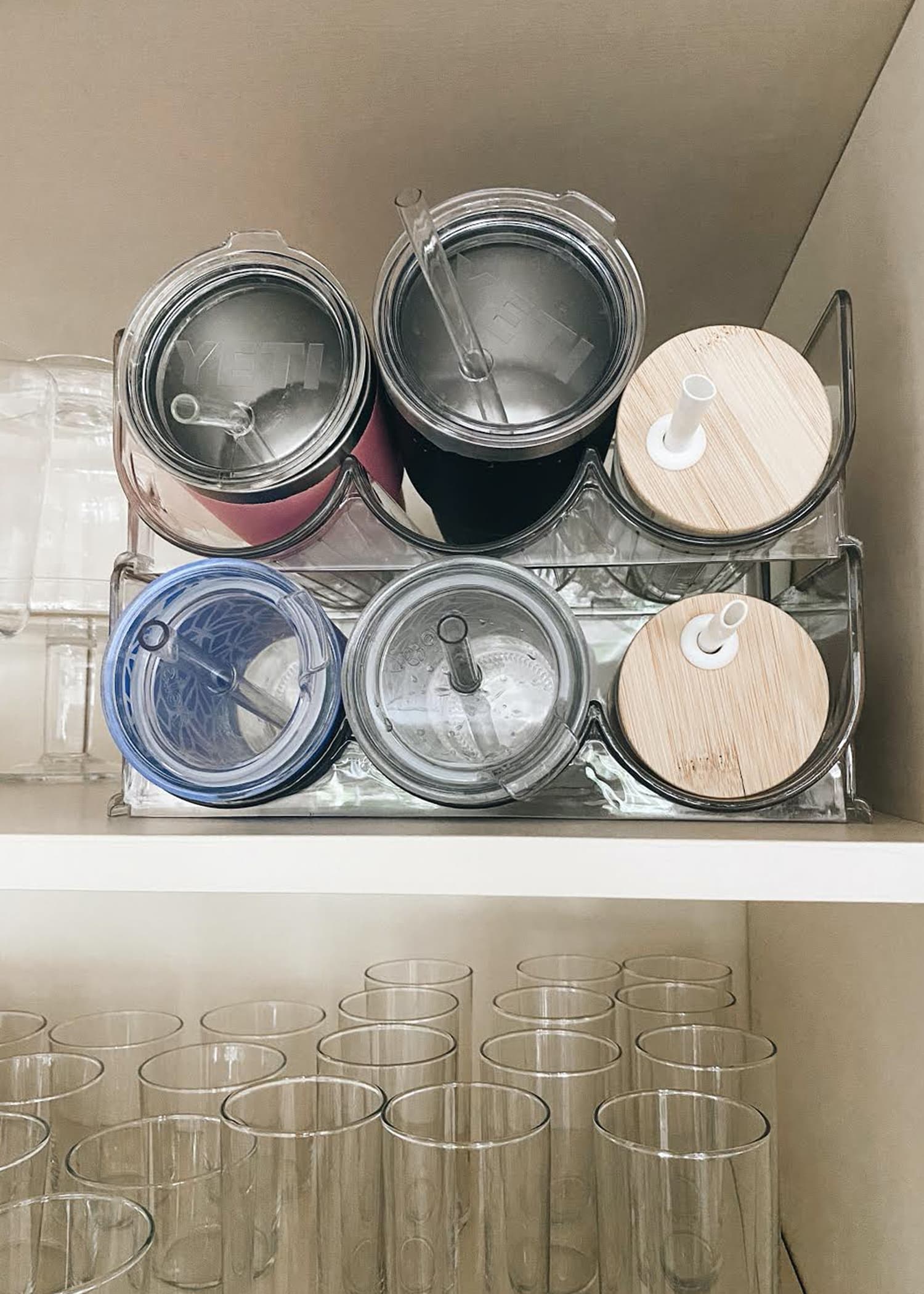 4.
Water Bottle Organizer – this was definitely an organizing favorite this year! Under $30 and so simple, but a game changer for your cabinets.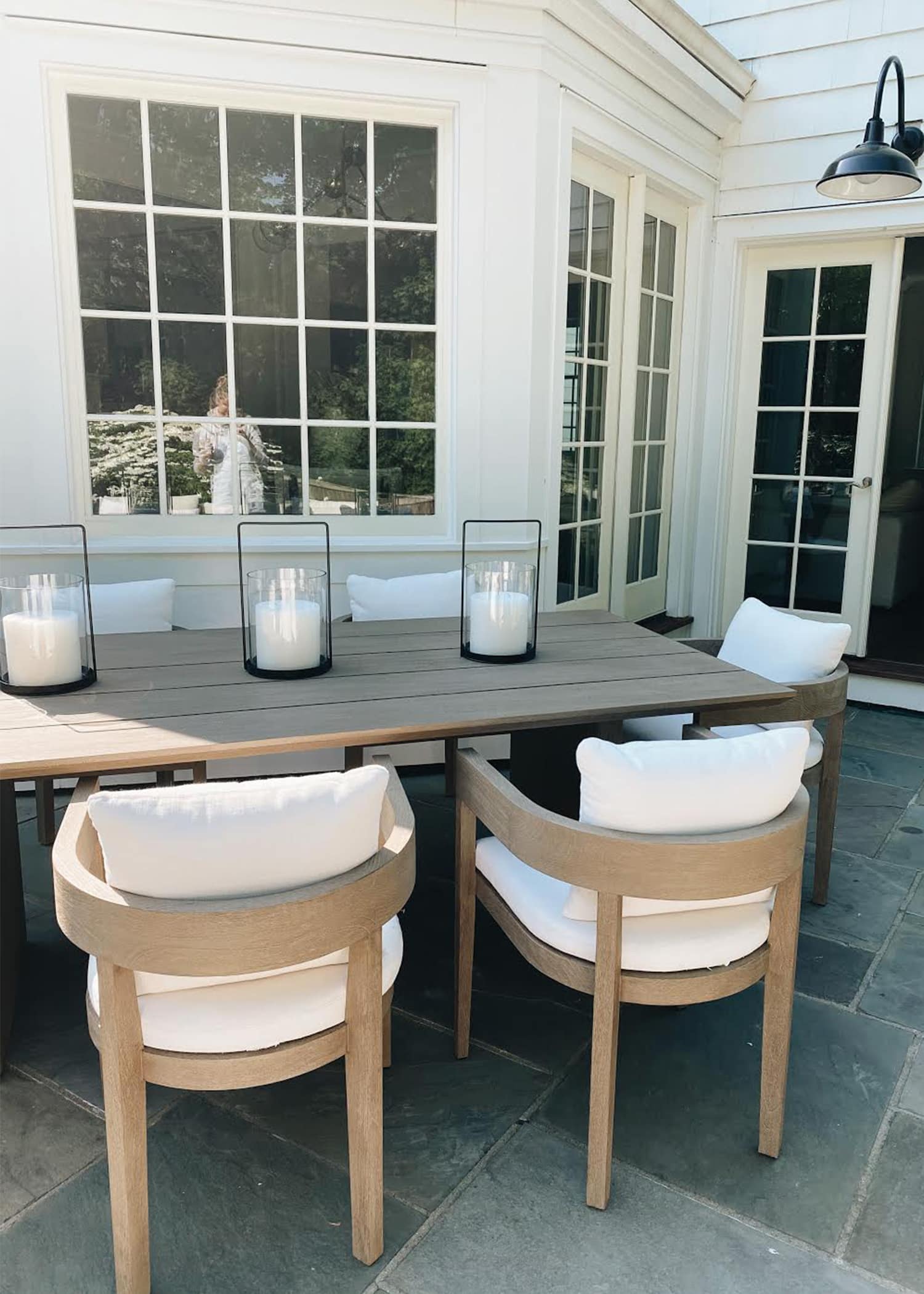 3.
Target Lanterns + Candle – these were a favorite Target find this past year and the perfect touch to our outdoor furniture. Under $20 and we did the 14″ lanterns and 6×6 candles.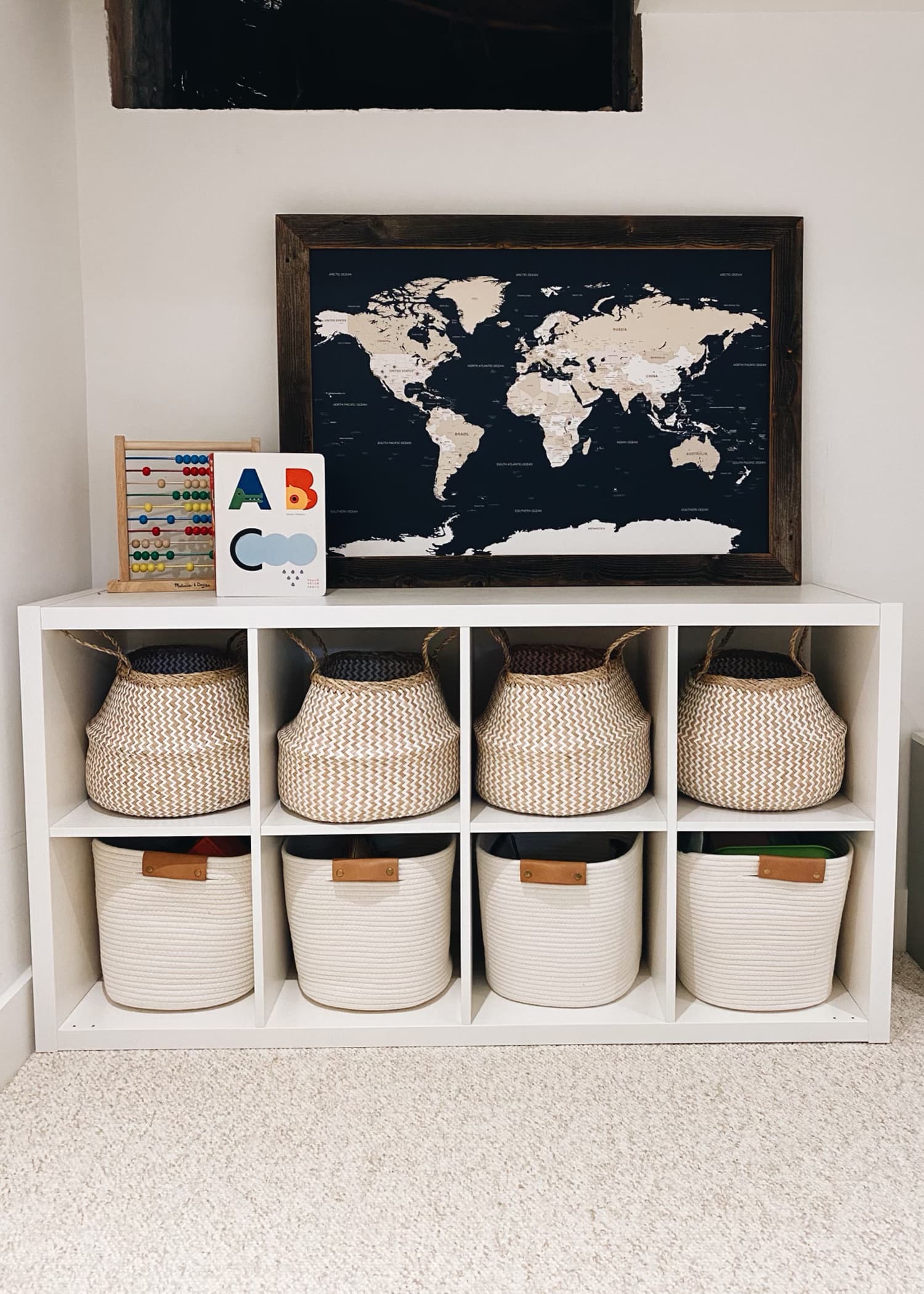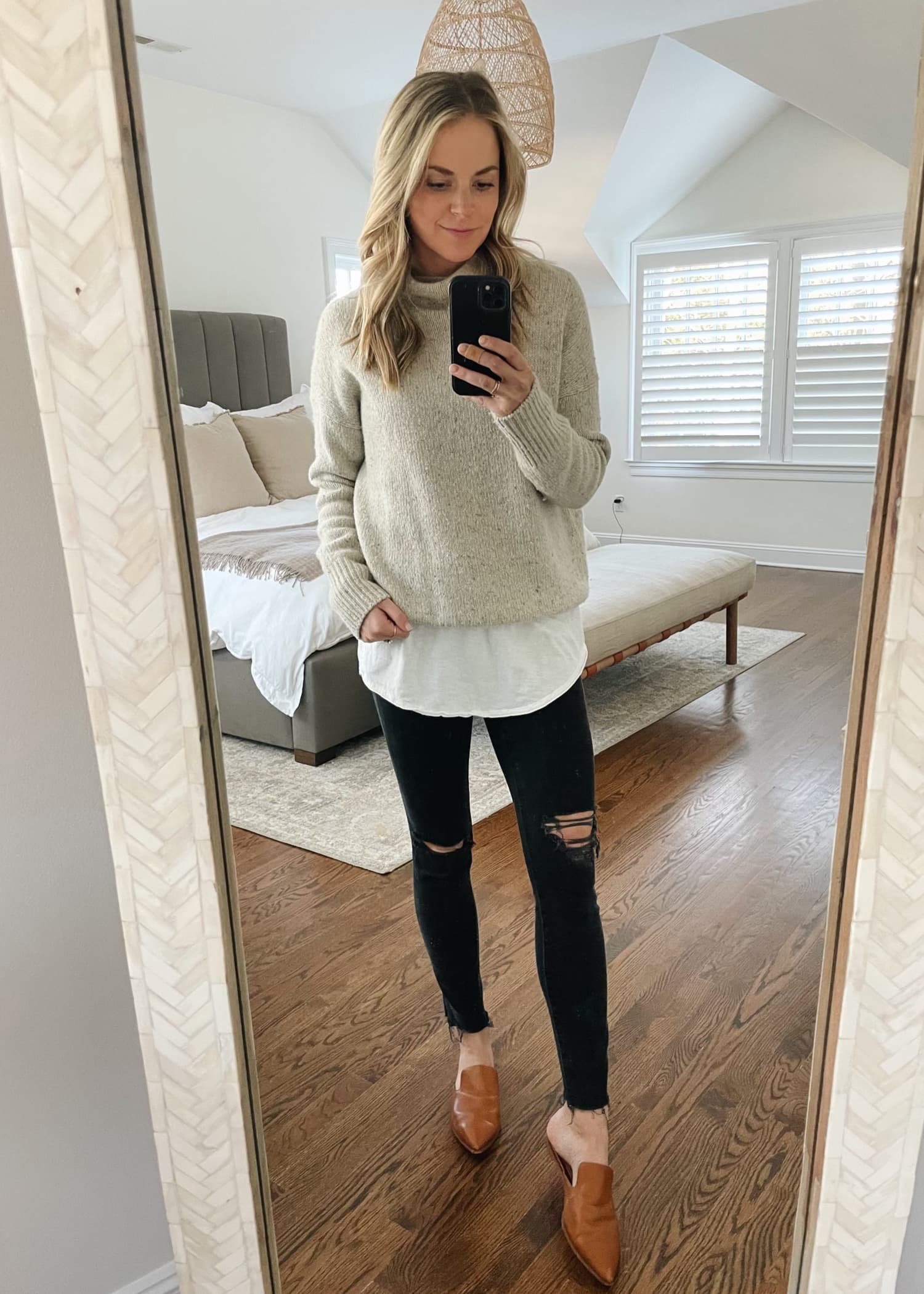 1.
Free People Layering Tee – My favorite long sleeve layering tee and a follower favorite. So many of you snagged this tee in 2021 and have said you also love it. It comes in several colors for $58 and runs oversized – I wear an XS. I styled it 7 different was in this reel and also rounded up several colors on sale in this post. similar sweater // black denim // mules

The post 2021 Top 10 appeared first on Styled Snapshots.