30 Best Tech Gifts For Electronics Lovers
Technology is ever-changing. And when it comes to buying gifts for the tech lovers in your life, you are spoilt for choice. How do you select the best one? Fortunately, it is no longer a daunting task. Whether you are looking for tech gifts or want to gift something unique to your loved ones, we have researched and compiled a list of the best tech gifts that are on everyones wishlist. This list includes everything from low tech add-ons to the latest in technology. Scroll down to get started!
30 Best Tech Gifts
1. TP-Link Deco Whole Home Mesh Wi-Fi System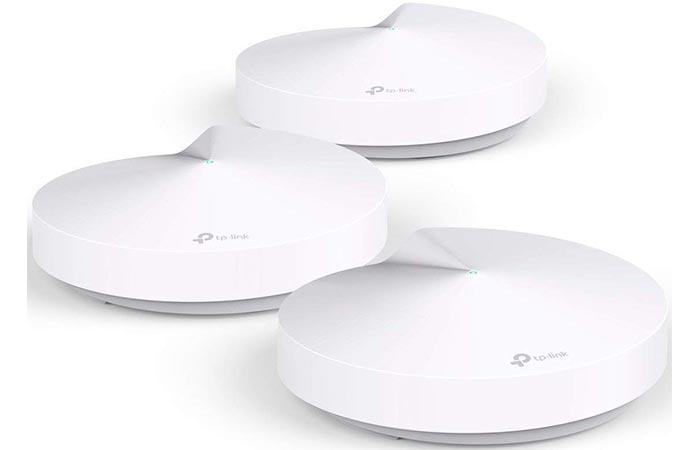 TP-Link Deco M5 system provides seamless Wi-Fi connectivity through a single network. Say goodbye to multiple networks and passwords of Wi-Fi extenders. Your personal information and the device are protected by an antivirus powered by Trend Micro. The antivirus provides real-time threat control, parental control, and active content filtering. The soft white color and sleek look of the unit complements your room wisely. This gadget comes with two years warranty and free technical support.
Key Features
Covers house area up to 5500 sq.ft.
Connects 100+ devices
Prioritizes devices automatically for faster streaming
Fits houses of any size and shape
Easy setup
Comprehensive Antivirus by Trend Micro
Easy management
Works with Alexa
2. iFox iF012 Bluetooth Shower Speaker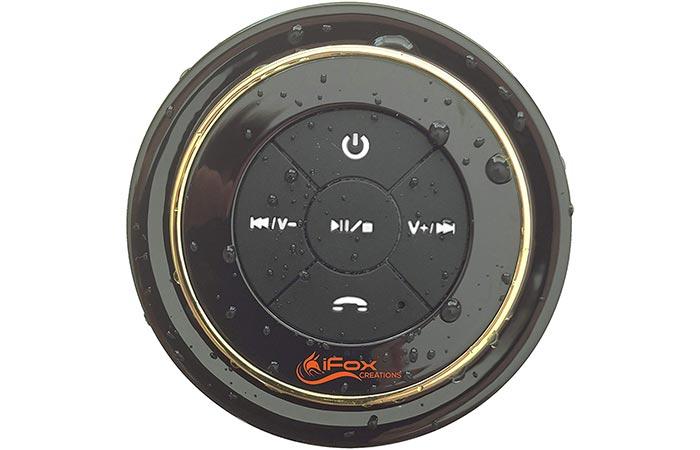 For all those music lovers who cant stop listening to their favorite music even under the shower, iFox iF012 Bluetooth Shower Speaker is an ideal gift. It is small, waterproof, versatile, and produces great sound anywhere you take it. Its battery lasts up to 10 hours after full-on continuous use and can be recharged with 3 hours. The Bluetooth range is up to 30 feet and connects to the Bluetooth device in a fraction of seconds. This small portable gadget is lightweight and easy to carry.
Key Features
Built to last
Easy connect with your devices
Fully submersible
Strong suction cup for a firm hold on any surface
Long battery life of up to 10 hours
100% money-back guarantee for 1 year
3. Yootech Wireless Charger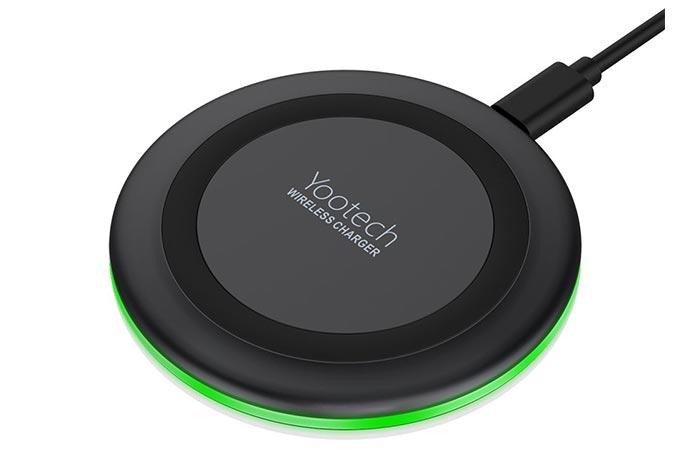 If you have misplaced or broken your original wireless charger, the Yootech Wireless Charger is a suitable replacement for charging your smartphone. It is compatible with most of the latest iPhone and Samsung Galaxy models and provides the option of charging at three different modes. This gadget provides gush protection, an intelligent temperature control cooler, and prevents short circuits. Make sure that the chargers back is not attached to any coin, iron, or metal while charging the phone.
Key Features
Ultra-slim
Smartphone case friendly
Qi Certified safe for charging
Compatible with iPhone 8 Plus and above and Samsung Note 10 and above
3 charging modes of 5W, 7.5W, and 10W
Protection from surge, temperature rise, and short circuit
Sleep-friendly charging ensures no lighting while your phone is being charged
18 months money-back or replacement warranty
4. Apple Airpods with Charging Case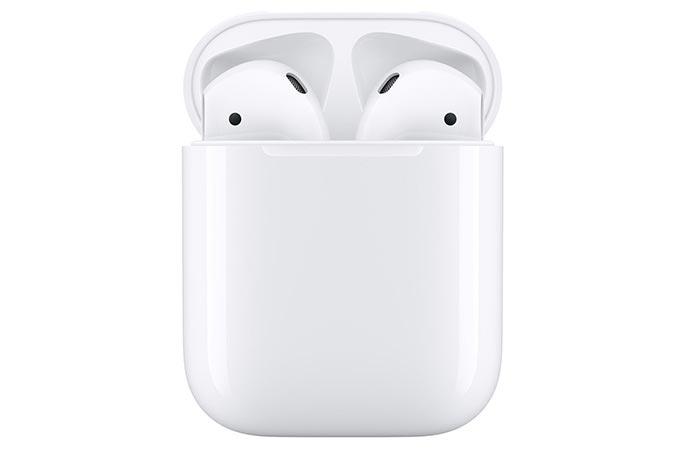 Apple airpods need no introduction. These are small, lightweight, attractive, and easy to connect wireless headphones for your Apple products. The charging case provides faster charging while the pods are in the case. The pods give you high-quality voice and audio. You can talk uninterruptedly using multiple charges from the charging case.
Key Features
Connects automatically
Switches on automatically
Easy setup for all Apple devices
Quick Siri access
Double-tap to skip forward or play
Faster wireless connection
Quick charging in the case
Rich and high-quality sound
Switches seamlessly between devices
5. COWIN E7 Active Noise Cancelling Headphones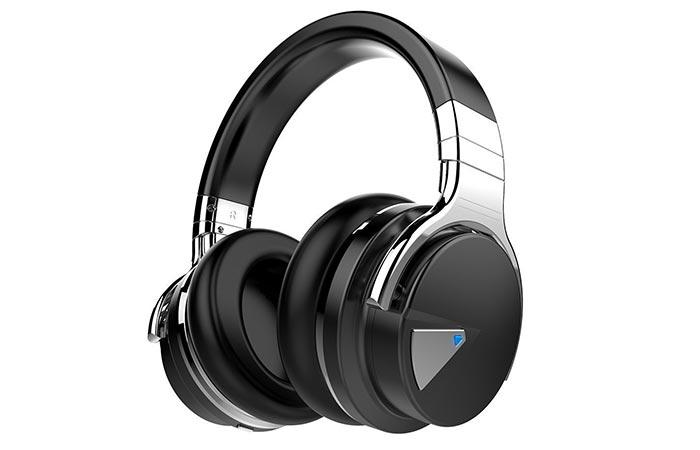 COWIN E7 Active Noise Cancelling Bluetooth Headphones are ideal for music lovers who enjoy music on the go with freedom. It mutes the surrounding noise and gives a rich quality deep bass sound to make sure your music stays pure. This device works for 30 hours with one time full charge. This durable, high-quality device gives you 18 months warranty with 247 customer service.
Key Features
Active noise-canceling technology
Supersoft protein earpads
Bluetooth and NFC connectivity
Long playtime of 30 hours
High-quality microphones
Deep bass
6. iFixit Pro Tech Toolkit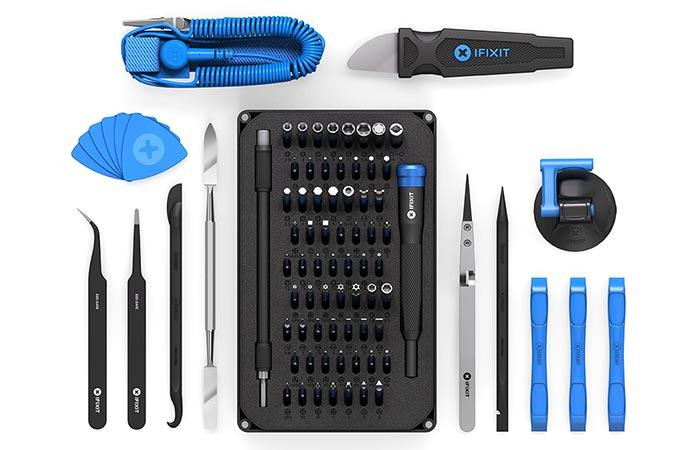 iFixit Pro Tech Toolkit is ideal for fixing your computer and smartphones at home. The kit includes carefully chosen tools to pick and fix tiny parts of smartphones and the bigger ones of a computer. This tool kit includes a magnetic pad, a metal spudger, 64-bit driver kit, a tool roll, jimmy, an anti-static wrist strap, a halberd spudger, small suction cups, a spudger, 3x iFixit opening tool, a blunt ESD tweezer, iFixit opening picks x6, angles ESD tweezer, and a nylon twist reversed tweezer.
Key Features
Highest quality materials and methods in designing and manufacturing of all tools.
Includes a 64-bit driver kit
Lifetime warranty
7. Edifier R1280T Powered Bookshelf Speakers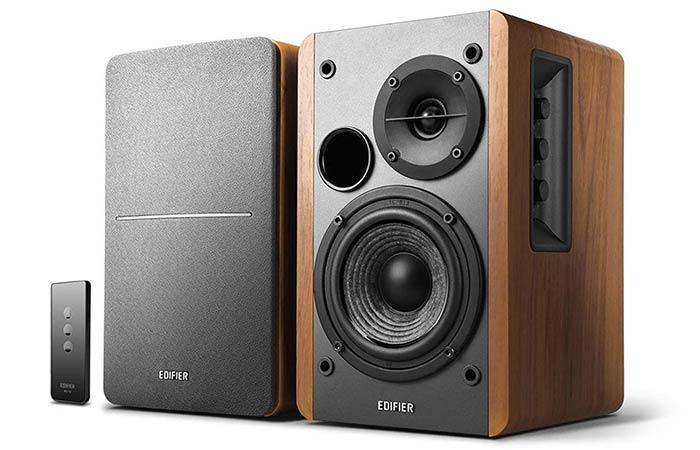 The R1280T bookshelf speakers offer uncompromising sound quality and are affordable and versatile. They have a retro look with a modern sense of audio quality. The classic wooden finish complements your house dcor perfectly. The volume, bass, and treble control panel is located at the side of the main speakers.
Key Features
Delivers robust, rich bass notes
Adjust volume at your fingertips
Natural sound reproduction
Wooden finish complements home decor
8. Philips Sonicare Essence Rechargeable Electric Toothbrush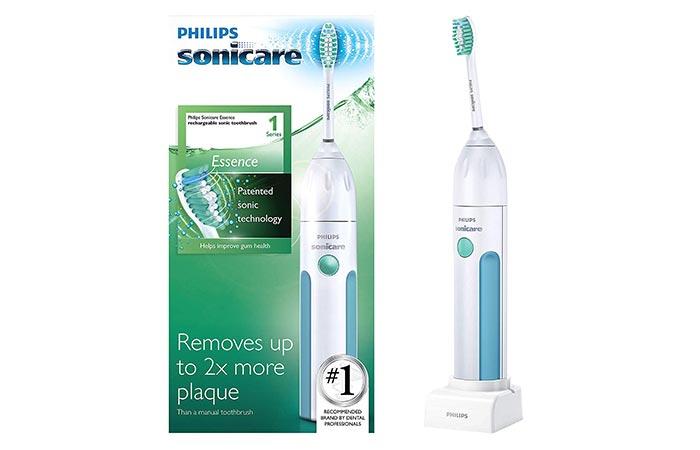 Bored of using a normal toothbrush? Introducing the Philips Sonicare Rechargeable Electric Toothbrush. This toothbrush features patented sonic technology with soft contoured bristles and an angled neck to gently remove plaque even in hard-to-reach areas. The brushing time recommended for the sonic toothbrush is for two minutes.
Key Features
Removes up to two times more plaque than a manual toothbrush
Sonic technology cleans with up to 31,000 brush strokes per minute
Angled neck and contoured bristles for comfortable brushing
Easy-Start and Smartimer simplify brushing
Remains charged for up to two weeks
9. FOCUSPOWER F10 Mini Bluetooth Earbud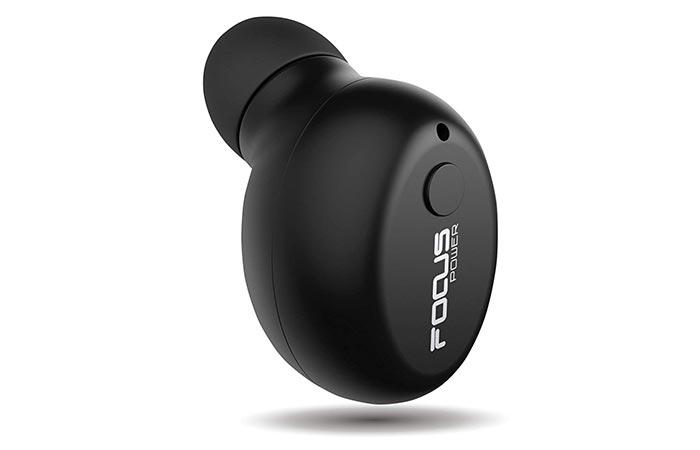 FOCUSPOWER F10 Mini Bluetooth Earbud is an ergonomically designed gadget that fits into your ears properly. It is compatible with iPhone and Android devices and comes along with S/M/L ear tips. It comes with 18 months warranty and has a battery life of 3.5 hours.
Key features
Stays in your ear securely
Fits in both the ears
Feels light and natural
Connects via Bluetooth
Cordless
10. VANKYO LEISURE 3 Mini Projector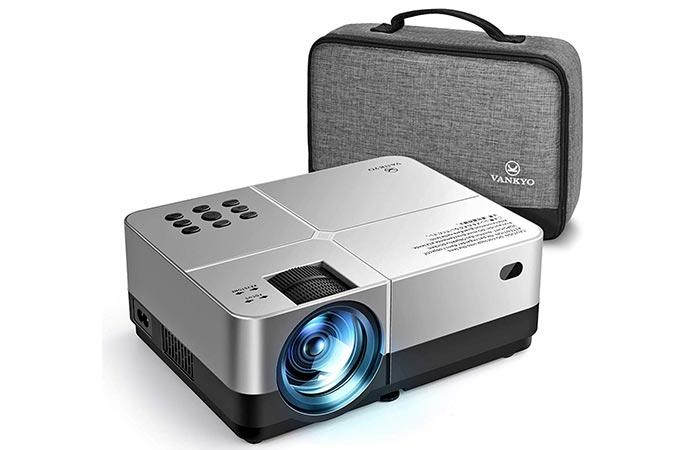 VANKYO LEISURE 3 Mini Projector is small and lightweight and provides a high-resolution picture. You can enjoy different display sizes, varying from 32 to 170. It is versatile in terms of connectivity. Simply connect using TV sticks, VGA, HDMI, USB, and AV as well. It is the ideal companion for you and your family for home entertainment.
Key Features
60% brighter than other projectors
High resolution picture (19201080)
Ideal for watching TV series, playing videos, and photo sharing
Easily connect with your PS4, PS3, Xbox and Smartphones
Minimum fan noise due to innovative cooling technology
Screen size from 32 to 170
Project from 4.9 ft to 16.4 ft away
11. BAGSMART Electronic Organizer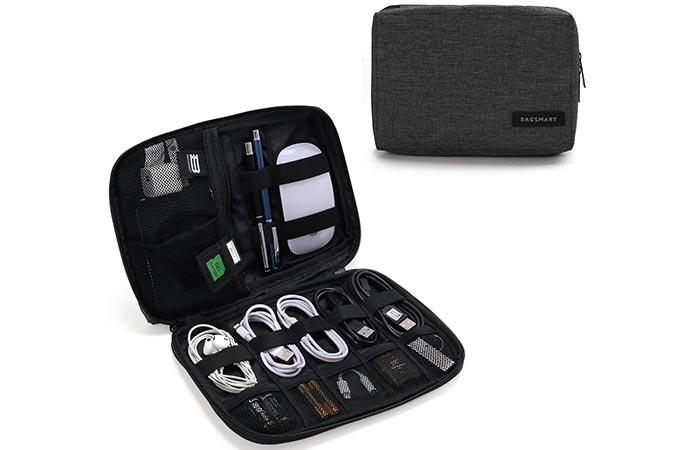 BAGSMART Electronic Organizer is ideal for your friends and family members who love to travel. This heavy-duty, water repellent, and durable case will protect your electronic accessories like chargers, cables, phones, SD cards, and USB from dust, scratches, and accidental drops. No more worries about your entangled headphones or charger cables.
Key Features
Easily fits into any handbag or backpack
Durable yet lightweight
Great partner for your hard drive during travel
Versatile organizer
Multiple pockets for organizing different accessories
12. Polaroid ZIP Wireless Mobile Photo Mini Printer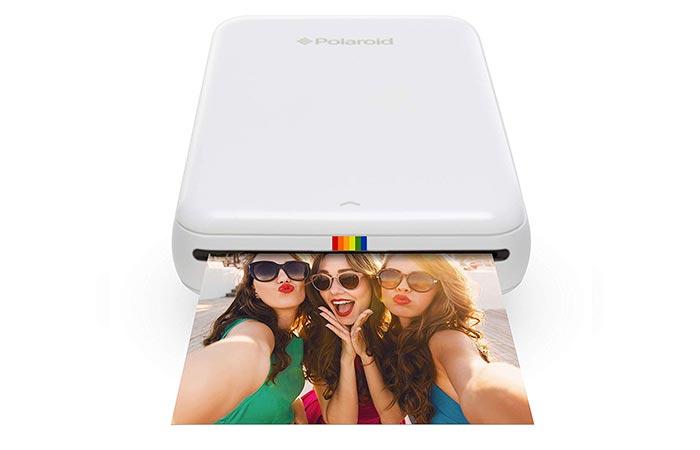 Polaroid ZIP Wireless Mini Printer is easy and quick. Just connect your smartphone or tab through Wi-Fi and see your selfies, social media photos, and portraits transform into the physical form instantly. No need to worry about depleting ink, cartridges, toners, and ribbons! The sticky peel paper prints are colorful, lifelike, bold, water-resistant, smudge-proof, and tear-resistant and dry quickly, so you can touch them instantly.
Key Features
Transforms a digital image to print instantly
Stunning vibrant colors
Built to last prints
Free app for iPhones and Android phones
Easy photo editing through app No computer required
Easy to carry for travel, adventure outings, or DIY projects
13. OontZ Angle 3 (3rd Gen) Bluetooth Portable Speaker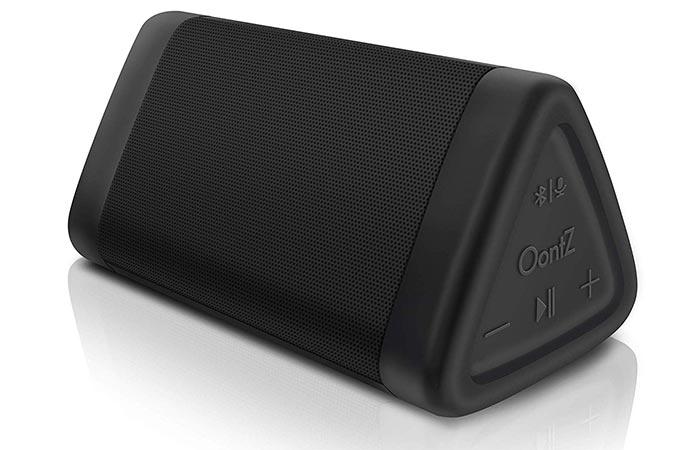 The shopping wishlist of music lovers never ends because the love for music is endless. Here comes another portable and versatile speaker that can be connected wirelessly with Bluetooth compatible devices. OontZ Angle 3 is the best speaker for those who love to carry their music with them everywhere. It is small but gives loud and crystal clear sound with rich bass.
Key Features
100 ft wireless range
Unique design
High-quality clear sound
Surprisingly loud for indoors and outdoors
Compatible with your laptops, computers, tablets, iPhones, Android phones, and Echo dot
Splashproof and showerproof
Long battery life of up to 14 hrs
14. Revlon 1875W Compact & Lightweight Hair Dryer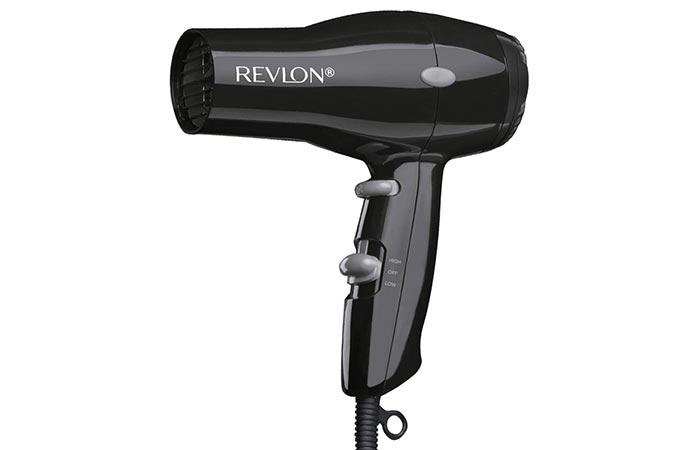 Revlon 1875W is compact, lightweight, and quickly dries and styles your hair. It comes with two speed and heat settings to suit your hair styling needs. It features a removable cap to ensure easy maintenance and cleaning. The cool shot setting blows cold air instantly to set your hairstyle. It also comes with a hanging ring that aids easy storage and anti-slip bumpers to ensure a firm grip.
Key Features
Lightweight and compact
Perfect for travel
2 settings for heat and speed
Cool Shot button to set the look instantly
Available in 3 colors
15. Oculus Quest All-in-one VR Gaming Headset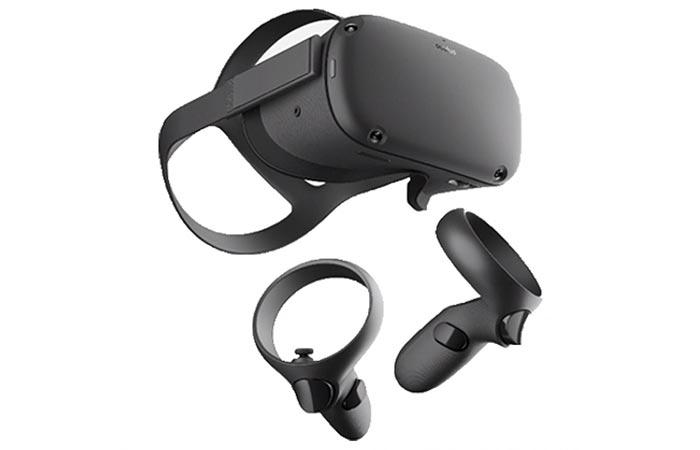 Oculus Quest All-in-one VR Gaming Headset is simple to set up with the Oculus Smartphone app. This headset comes equipped with next-level original games like Vader Immortal. Its touch controllers recreate your hands and their gestures. Just play while sitting or standing in big as well as small spaces.
Key Features
Comes with original Vader Immortal game
Easy setup thanks to Oculus mobile app
Insight tracking reflects movements in virtual reality
Oculus Touch Controller recreates your gestures to experience each game in real
Adapts as per your environment
16. Lintelek Fitness Tracker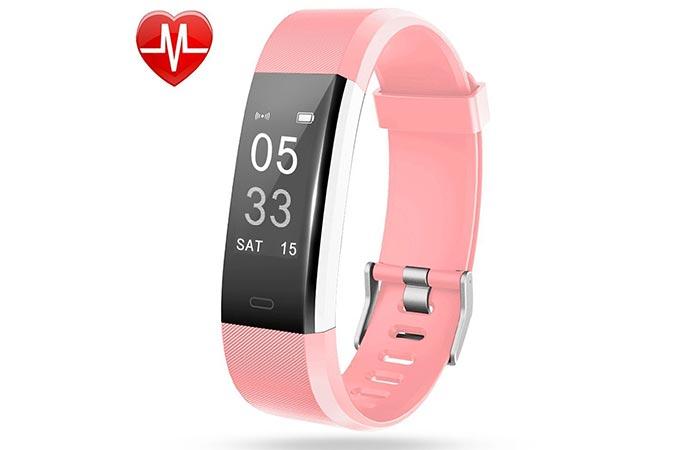 This gadget is the perfect gift for fitness freaks. Lintelek fitness tracker monitors your sleep and heart rate. It tracks the distance, steps, and calories accurately. The inbuilt veryfitpro app gives social media, text, and incoming call notifications. It is lightweight and fits snugly onto your wrist. The 0.86 inch screen, long battery life, and cable-free charging are additional features.
Key Features:
Slim design
Sleep and heart rate monitor
Waterproof
Steps and calorie counter
Perfect for kids, women, and men
17. iClever Bluetooth Keyboard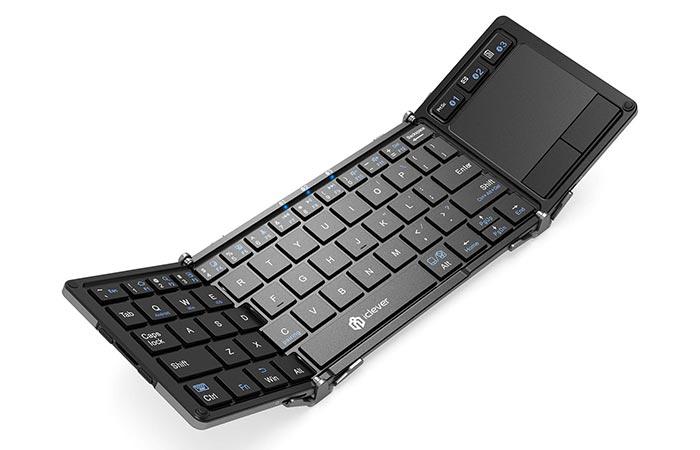 iClever Bluetooth keyboard is foldable, connects wirelessly, and can be carried in your pocket. It features an aluminum alloy carrying pouch and is the perfect attachment for laptops and smartphones. This keyboard is convenient to carry anywhere as it is foldable and lightweight. It comes with a built-in Bluetooth module that connects to a device up to 10 meters. It comes with a rechargeable lithium battery with sleep mode and auto power-off function.
Key Features
Wireless, durable, and lightweight
Inbuilt Bluetooth
Durable aluminum alloy texture
Tri foldable
Connects any device
Reliable and user-friendly
18. Ember Temperature Control Smart Mug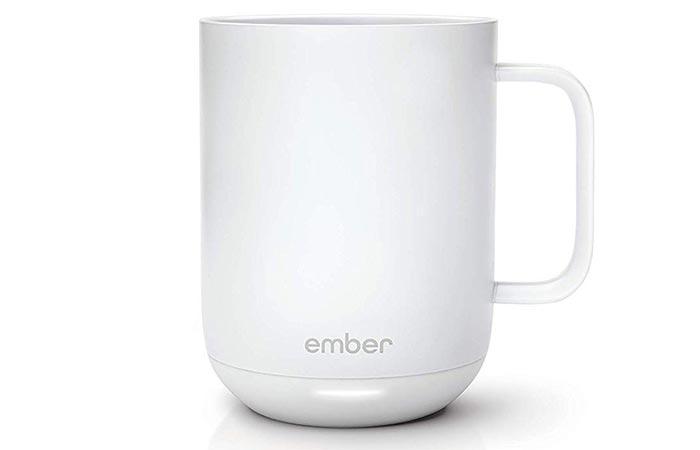 If you are a coffee lover and could not have that coffee in time, the Ember Smart Mug is here to your rescue. It has a temperature control feature that maintains the temperature of 10 ounces of any hot drink for up to 1 hour. The temperature can be controlled through your smartphone via an app. It is easily washable, waterproof, and fully submersible.
Key Features
Temperature range from 120F 145F
Temperature control with your smartphone
Capacity of 414 ml (US only) or 295 ml
Single charge gives 1 hr of battery life
Safe to wash, waterproof, and fully submersible
1-year warranty
19. Gosund Mini Wifi Outlet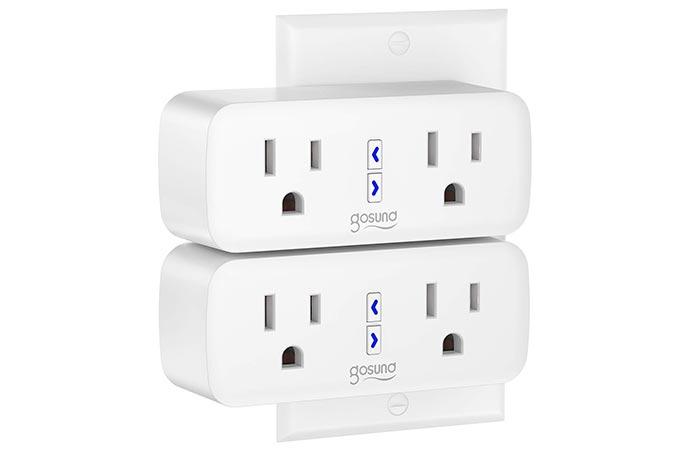 Gosund Mini Wifi Outlet is a smart plug that works with Google Home, Alexa, and IFTTT. It does not require any network hub. It gives you the flexibility to control your home electronics remotely through your smartphone (Android 4.4 and above and iOS 8 and above). You can set timers for your appliances on/off and even share them with your family members. Installation through app is a childs play and does not require any expertise.
Key Features
Compatible with Google Assistant, Alexa, and IFTTT
Control your home appliances from anywhere in the world
Easier and smarter life through timer for every appliance
Reduces electricity bill
ETL certified
12 months limited warranty
20. ICEWATER 3-in-1 Smart Stainless Steel Water Bottle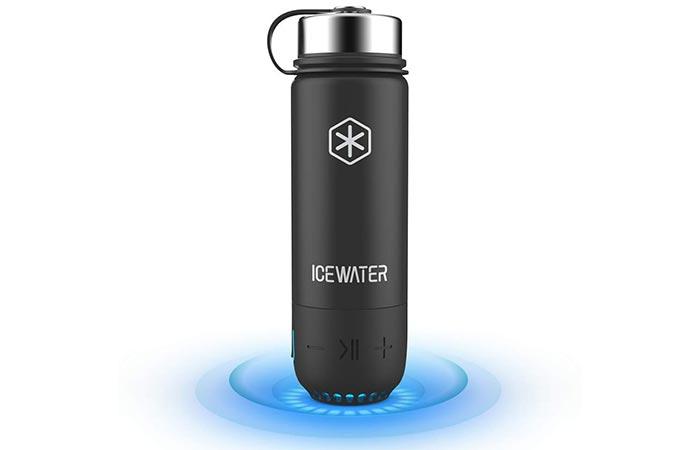 This stainless steel bottle will glow to remind you to drink every hour. Additionally, you can enjoy music with its Bluetooth speaker and create a party ambiance with its dancing lights. The stainless steel body ensures no harmful effects, unlike plastic bottles. Hot and cold water can be stored for long hours up to 12 and 24 hours, respectively. This is a nice and handy birthday gift for your best friends, co-workers, and parents.
Key Features
Glows hourly to remind you to drink
Vacuum insulated double-wall stainless steel body
100 % BPA free
Leak-proof
Stores hot water for 12 hours/ cold water for 24 hours
Water-resistant Bluetooth speaker
21. Bose Frames Audio Sunglasses With Open Ear Headphones

All you fashion freaks and music lovers, here is the perfect gadget for you. This is a multipurpose device fulfilling the requirement of style, music, and phone. These audio glasses come with built-in Bose speakers. They provide alluring sound while others near you can hear nothing. The glasses come with an integrated microphone and also feature round lenses that block up to 99 percent of UV rays.
Key Features
Protects with UV rays
Built-in Bose speakers
Perfect fit with multiple color choice
Immersive sound
Connects your phone via Bluetooth
22. Esky Wireless RF Item Locator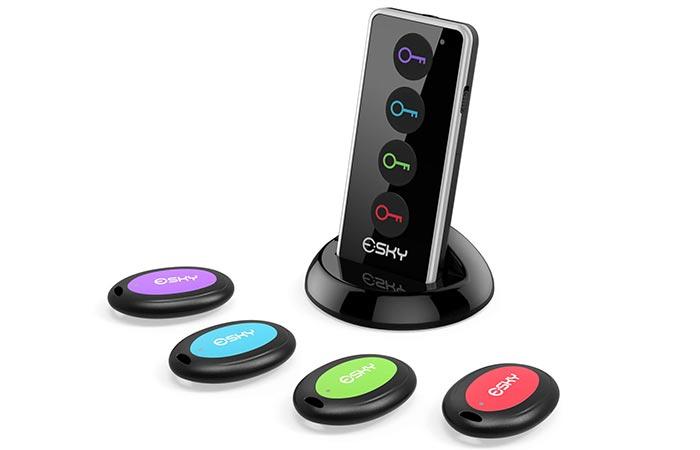 Esky wireless item locator helps you find your lost items, including keys, remotes, pets, etc. It comes with one transmitter and four receivers. Simply attach the receivers to any product and press the color-coded button on the remote to locate your lost items. The beep sound will lead you to the lost item. The remote is well equipped for night visibility. The wireless connection is strong enough to penetrate through walls, and it also locates your lost items up to 30 meters.
Key Features
Pets and other items can be tracked easily
Locate up to four items at one time
Provides 30 meters coverage area
Frequency penetrates the wall and thick items
23. LiangCuber Giiker I3S 33 Super Smart Speed Cube
This is a Rubiks cube with a twist. The Giiker speed cube is a puzzle with a sync application. It is an ideal gift for time solvers who love challenging the world while learning. It comes with a tutorial to help beginners and masters. An app connects the cube with your smartphone.
Key Features
Bright color and easy grip
Great fun for all age groups
Built-in tutorial
Connects to your mobile app
24. Fizzics FZ403 DraftPour Beer Dispenser
Fizzics FZ403 DraftPour Beer Dispenser is made for beer lovers. It converts any bottle or can beer into nitro-styled draft beer. The newest model, FZ403, is patented technology from Fizzics. It includes features like Micro Foam technology and USB power and accommodates all cans and bottle sizes and pours 25% faster than earlier models. The Micro Foam technology facilitates uniform-sized bubbles and enhances the taste and aroma of the beer.
Key Features
Enhances the taste of any bottle or can beer
Accommodates all sizes of cans and bottles
Converts any type of beer to a more aromatic and flavored beer
Long-lasting construction that is easy to clean and look new for
Easily powered through USB, wall adapter, or 2 AA batteries
25. TORCHSTAR Plant Grow LED Light Kit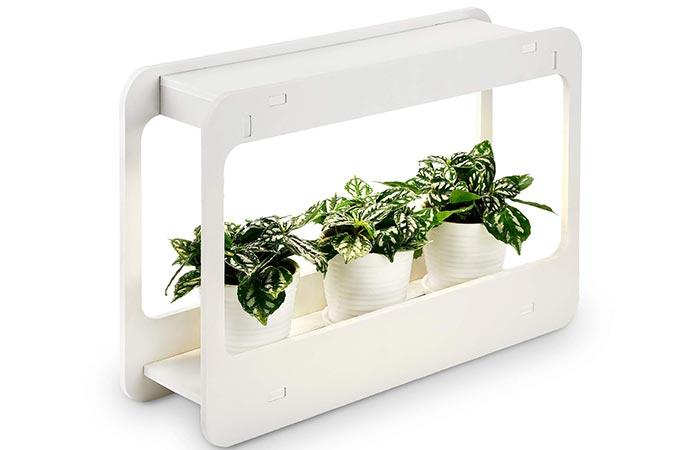 TORCHSTAR Plant Grow LED Light Kit is an ideal gift for nature lovers. The kit comes with a timer function and works on 24 V. It is ideal for indoor harvesting and plant enthusiasts. You can grow any plant like sweetgrass, leafy vegetables, succulents, and mint. The soothing light makes the presence of the plant more pronounced and enhances the decoration of your room.
Key Features
Flexibility to grow any kind of plant
Stylish decoration for your office or room
Smart Timer lets light on for 16 hours and off for 8 hours
Saves electricity
Grows plants naturally
Convenient to install
26. Dyson Air Multiplier AM06 Table Fan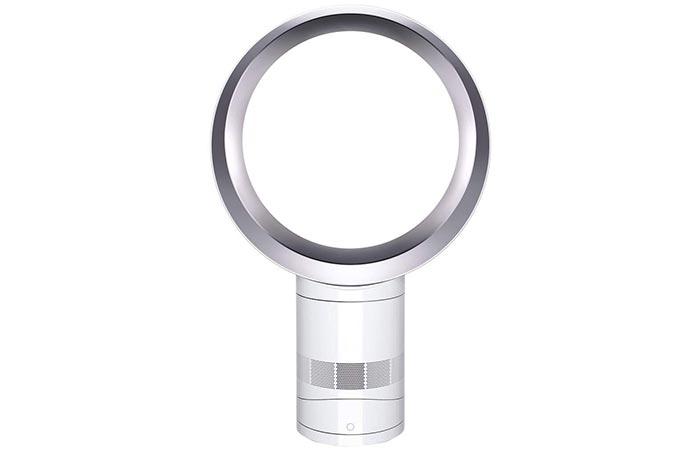 Dyson Air Multiplier AM06 Table Fan employs a patented Air Multiplier Technology that creates a chilling stream of airflow without spinning blades. This fan is safe for pets and children. The Dyson fan is powerful and features a sleep timer that can program the fan to switch off after intervals of 15 minutes to 9 hours. The airflow can be set to any of the 10 preset settings.
Key Features
Patented technology
Safe for pets and children
Quiet yet powerful
Easy to clean
Sleep timer
Ergonomically designed remote control
Choice of 10 preset settings
27. Food Scale
Eating the right foods is important to achieve your health goals. Whether you are looking to lose weight or gain muscles, the nutritional information provided by the Greater Goods Nourish Digital Kitchen Scale will help you cook meals that supplement your progress. The precision sensors ensure accurate nutritional information. The scale is loaded with nutritional facts of 2000 foods, and you can custom add more if required. This is durable and easy to clean.
Key Features
Accurate to 0.1 oz/1 g
Pre-fed nutritional data for up to 2000 foods
Hygienic touch panel and easy to maintain
Durable tempered glass top
2 years warranty
28. OliveTech Aromatherapy Essential Oil Diffuser Humidifier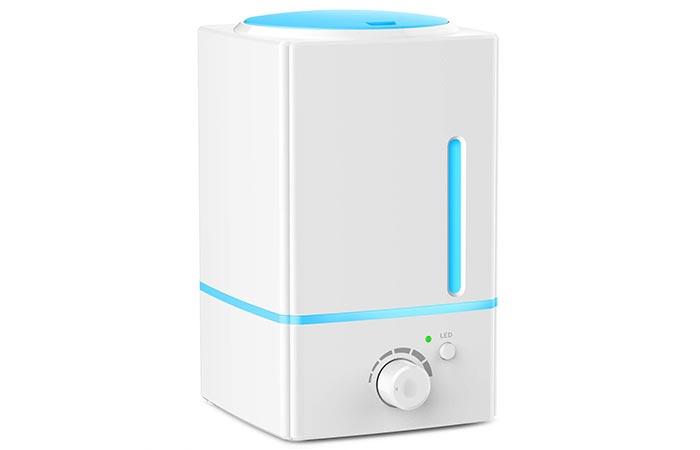 OliveTech Aromatherapy Diffuser is a 7-in-1 gadget. It works as a humidifier or diffuser with a capacity of 1.5 liters. It has seven color-changing features with 360-degree nozzle rotation. It is an automatic shutdown quiet machine with an ultrasonic cold mist diffuser.
Key Features
Perfect for medium-sized offices, bedrooms, and bathrooms
Eco-friendly
Relieves stress
7 color-changing LED lights
Works quietly
Cover unwanted smells
29. HUGOAI Dimmable Bedside Lamp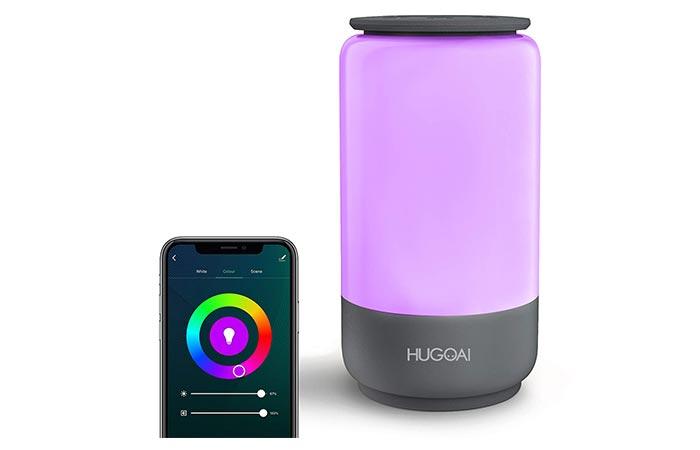 HUGOAI dimmable smart table lamp is a must-buy for every house. It makes light adjustments variable from 3% to 100% for different moods and needs. This techie gift can be connected to your home Wi-Fi and controlled from your iOS or Android phone. It also works with Google Home and Alexa. You can choose from 16 million colors to create your own room ambiance.
Key Features
Vibrant colors and shades of white
Smartly control using your Wi-Fi, Alexa, Google Home
Versatile lighting from 3% to 100%
100% safe
Flicker-free LED light
30. Olafus Outdoor Bluetooth Speakers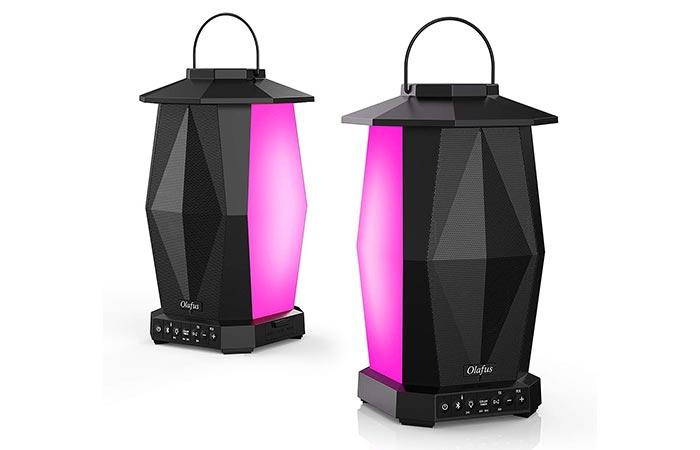 These speakers have 25 W output power and offer synchronized lighting with your music. Each pack comes with two speakers that become the left and right channels when paired. Both the speakers are controlled through a single Bluetooth connection and can also be connected through a 3.5mm aux cable. It transforms into a decorative garden lantern with 8 color-changing LED lights and 5 timer settings.
Key Features
Wireless or wired speakers
10 hours of continuous seamless music
8 color-changing LED lights
Bluetooth connectivity
That was our round-up of the 30 best tech gifts. Whether you are shopping for a gadget freak or a technophobe, theres something for everyone on this list. Take your pick and watch your loved ones faces light up. Happy shopping!
The post 30 Best Tech Gifts For Electronics Lovers appeared first on STYLECRAZE.