5 tips that will make tax season less stressful, according to pros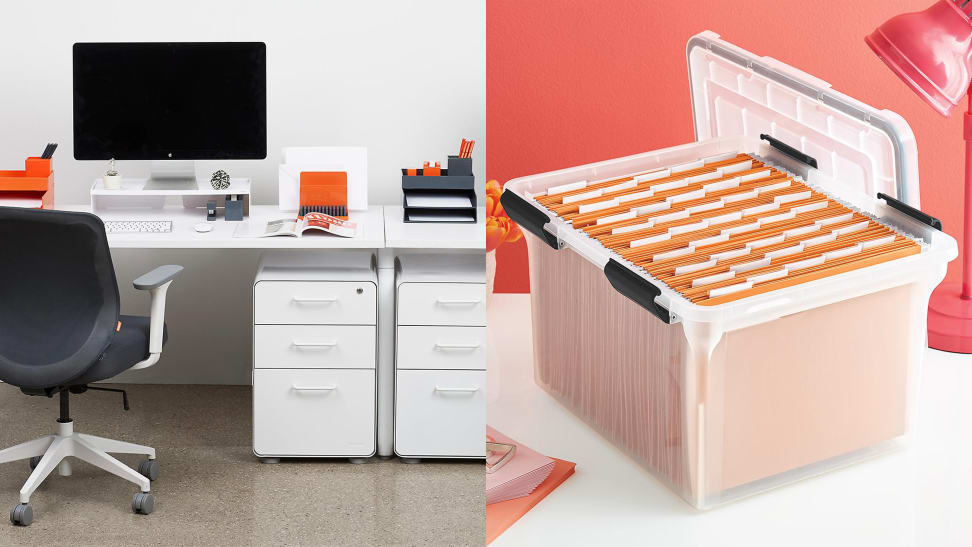 — Recommendations are independently chosen by Revieweds editors. Purchases you make through our links may earn us a commission.
At this time of year, many people like bringing up the old aphorism that nothing in life can ever be certain, save for death and taxes.
No offense to Benjamin Franklin, to whom this quote is often attributed, but we think this idiom is missing one important inevitability: paperwork. (Which, to be fair, is a component of both.) The complexity associated with completing your taxes may vary from year to year, but a need to reference a variety of documentswhether theyre W-2s, 1099s, receipts, or all of the abovenever does.
In essence, paperwork around tax season is different for everyone, but everyone has paperwork. Heres how you should save it, back it up, and keep it straight, according to a professional organizer and a CPA.
Create a checklist of everything you need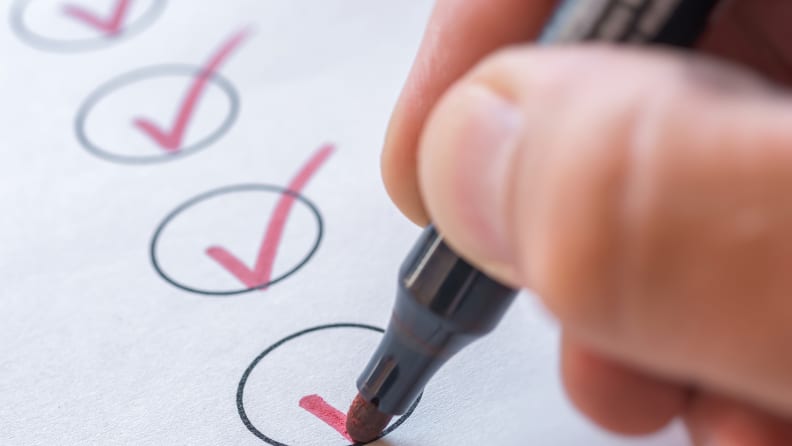 Not sure exactly what papers matter? That depends on you, your job, and the year youve had, but the bare minimum most people need, according to Amy Northard, a CPA and owner of The Accountants For Creatives, are things like 1099s, W-2s, 1098s, student loan interest forms, and health insurance 1095 forms. The two things I see forgotten generally don't get mailed out and have to be downloaded, Northard says. They are student loan interest forms and investment or brokerage account 1099 statements.
If you have to gather your forms from different places, Lindsay OBrien, a professional organizer and owner of Room to Breathe NYC recommends writing down a checklist as a point of reference. Then, once youve found them all, consolidate them into a physical or digital location. This way, you end up with one one tax folder (either physical or digital) with all necessary documents, says OBrien.
Use technology to your advantage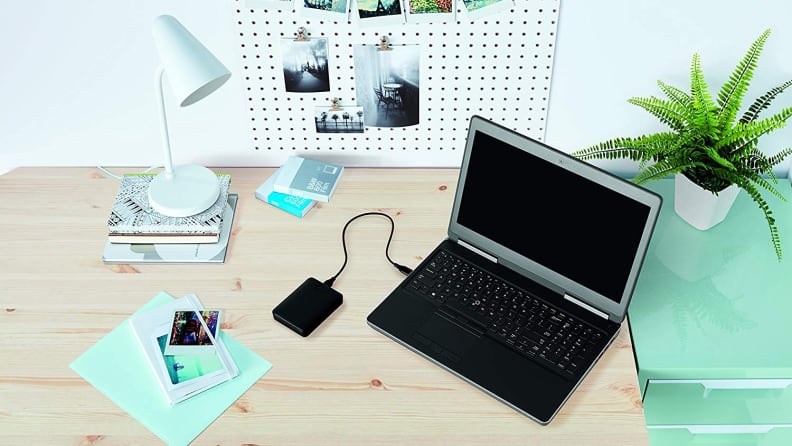 You may find it most convenient to keep your documents digitally. This helps you avoid paper clutter in your home and makes it easy to access everything you need for your taxes all at once. Most paperwork can be found online if we really need it, says OBrien. If you are receiving bills in the mail, I recommend going paperless and having them emailed or set up automatic payments. Same thing with receiptshave them emailed or texted rather than printed.
Round up the digital documents you have, rename each with the year and purpose to make them easy to sort through later, and save them in secure password-protected folders on your computer, which you can do on both iOS and Windows. Then, back up your computer files with an external, encryptable hard drive, like the Western Digital portable hard drive, or a cloud-based file-storage service like Dropbox. If you go for the cloud, be sure your service uses two-factor verification (Dropbox as well as Apple iCloud and Google Drive have it as an option you must turn on), so your files are more secure.
Also, dont delete the files once youve completed your taxeswhen you tackle them next year, checking out older documents can be helpful to guide you through the same process. When it's time to start working on taxes, take a look at your tax return from the prior year to refresh yourself on what you reported previously and hunt down any forms you may not have received in the mail, Northard says.
Digitize paper with an app or a scanner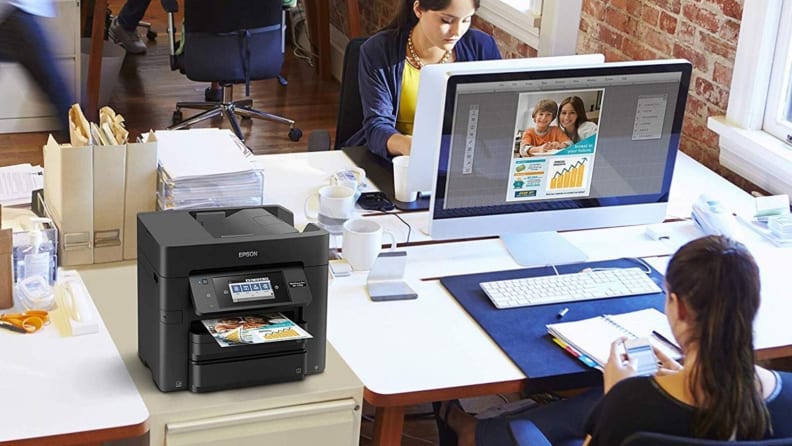 Of course, there will be some paperwork that presents in your life as actual paper. Its not as difficult to digitize these items as you might think. OBrien recommends the smartphone app Genius Scan that allows you to take a photo of a document and convert it to PDF. I especially recommend this for tax-related documents so that you can easily send the files to your accountant or easily upload to TurboTax or other tax platform that you use to file, she says. The free version of Genius Scan has a solid privacy policydocuments are only saved automatically to your phone, not anywhere elsebut for more sensitive documents, one of its upgraded versions, like Genius Scan Enterprise, makes it easier to restrict outside access to the files.
If you have a lot more paperwork or prefer the more efficient method of a full-size scanner, we tested and loved the Epson Workforce Pro, which provides speedy, accurate scanningas well as printingin one compact package.
Use a file bin to ensure documents are in one spot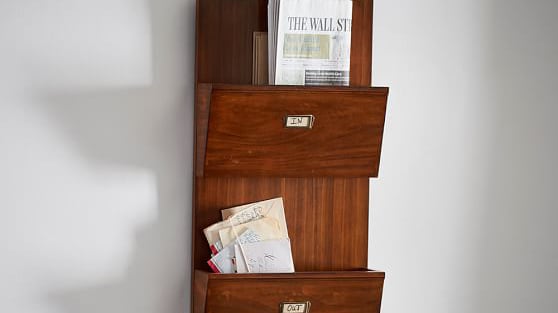 Even if youre all about digitization, dont toss all your paper documents right away. Instead, put them in a clearly-labeled file bin in a spot you know can see and access with ease so you can organize things without losing them. Sorting your papers throughout the year can make tax season a lot less stressful. I always recommend clients have some sort of mail holder near the front door of their home like the Pottery Barn Office Letter File Bin, says OBrien. She recommends sorting your mail as soon as you receive it into categories like coupons, action items, important, and recycle, and setting a day each week to go through the bin before it gets too full.
Get the Office Letter File Bin from Pottery Barn for $58.99
Make filing a habit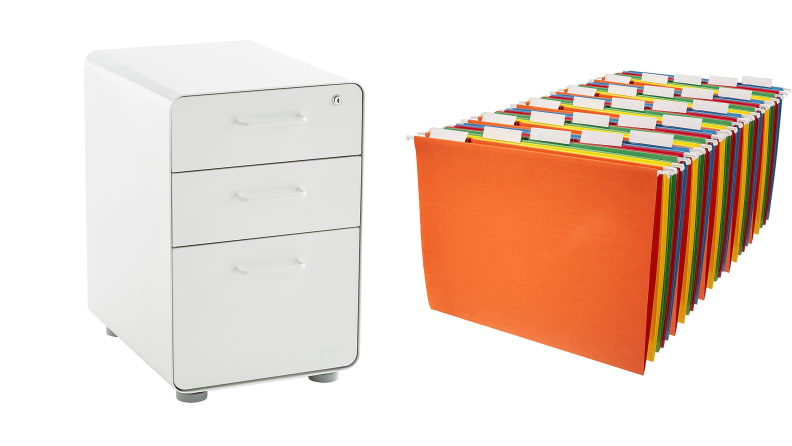 For holding onto historic files, OBrien recommends organizers such as a filing cabinet for housing historic documents, a filing box for this years paperwork, and hanging file folders and labels for making sense of whats in each. Pro tip from Northard: If youre dealing with a lot of receipts, start a folder for each month to keep them separate and organizedand make a habit of putting things in their rightful place as soon as you can, not when it's time to file your taxes. This helps make it less likely that you'll lose important documents and receipts and ensure things are there when you need them.
Use a label maker to keep track of all your things
Labeling is key for all organization devices, as it allows you to grab the documents you need without too much rummaging. For said labels, you can write them by hand on blank stickersor if youre feeling a little extra (or know you'll need motivation to actually get around to labeling your things) get a label maker. They aren't necessary, but they sure are fun, OBrien says.
The product experts at Reviewed have all your shopping needs covered. Follow Reviewed on Facebook, Twitter, and Instagram for the latest deals, product reviews, and more.
Prices were accurate at the time this article was published but may change over time.