A set of drawer organizers, a charcuterie board and $20 off Olay Regenerist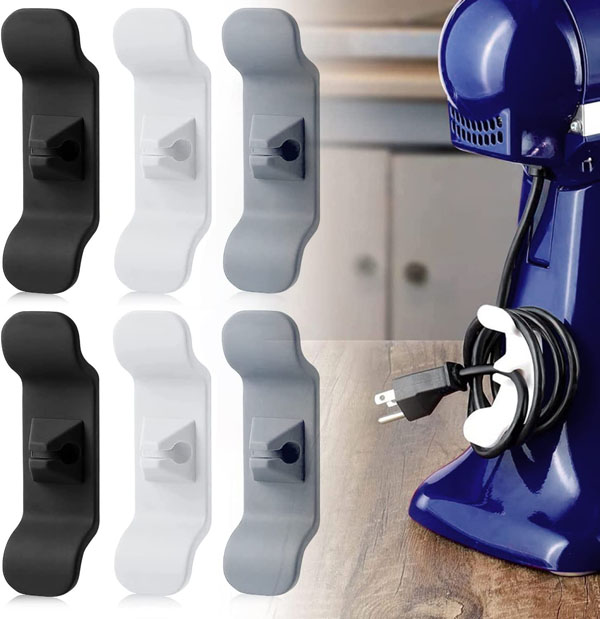 From CB: I bought the stick on appliance cord holders that Hecate mentioned two weeks ago. I really like them! They hold well and they help my kitchen counter look neater. I also got the reusable wet/dry swiffer pads I featured. They pick up so much more dog hair than a typical disposable swiffer pad and I'm really pleased with that purchase. Here are some more things Hecate and I are looking at on Amazon.
A set of versatile drawer organizers for a tidier home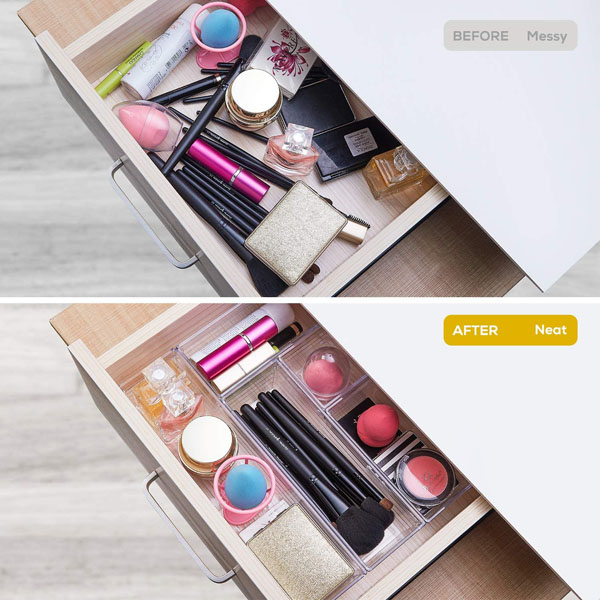 From CB: This is a set of 14 clear plastic drawer organizers in four different sizes. People use them to organize junk drawers, tools, makeup, office supplies and more. These are on sale for $19 and have almost 6,700 ratings, 4.6 stars and a B on Fakespot. Many reviewers say they used these in several drawers to tame their stuff. "These organizers were a life saver! I had several chaotic junk drawers that gave me anxiety every time I opened them. These sturdy and versatile organizer thingies, were just what the doctor ordered. I could not believe how easy they were to use and interchange to help get me organized. I highly recommend these." "Just what I needed for organizing drawers in my bathroom. Great selection of sizes."
Simmer sauces for the tastiest quickest meals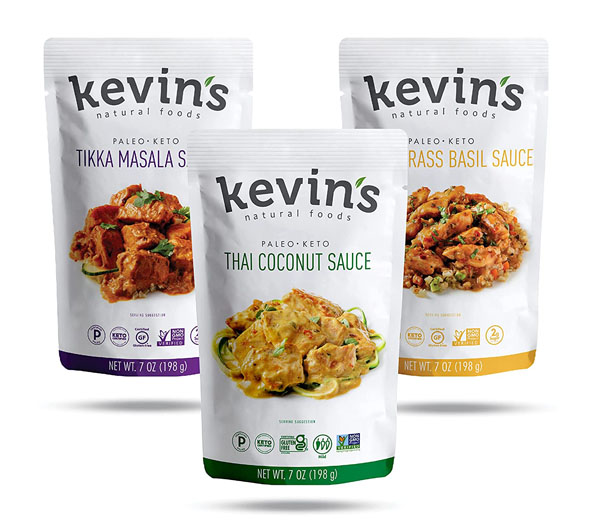 From CB: I've featured this set of simmer sauces by Kevin's before. We've used them so many times! I get the variety pack of tikka masala, coconut and lemongrass basil. If you use pre-cut chicken it's super easy and you can add rice and some cut up peppers, onions, carrots, whatever you have on hand, to make a stir fry. You get three sauces for $15. These have 2,500 ratings, 4.6 stars and an A on Fakespot. Most people like them as much as we do. "Dear Hubby and I have nothing but the highest compliments for these sauces. We are good cooks to begin with and appreciate high quality foods with amazing ingredients and flavors. We have tried several of these and each new flavor just blows our minds!" "So good it's my new favorite meal! I use it with chicken and add broccoli and rice. Everyone loves it and there are never any leftovers."
A charcuterie board you'll want to use on weeknights too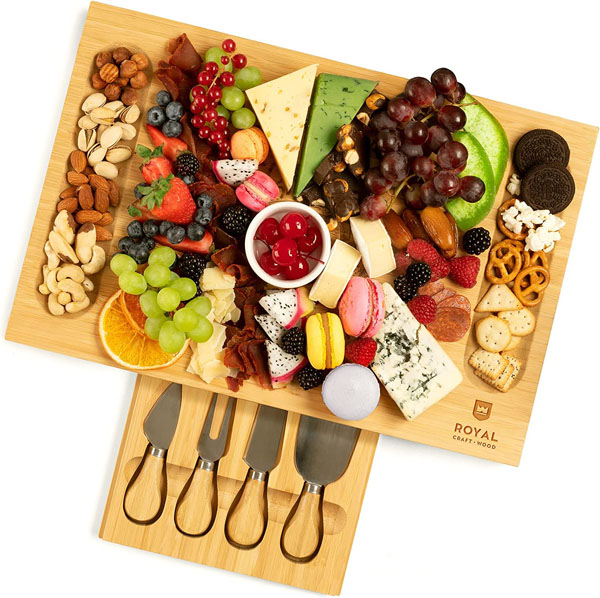 From CB: This charcuterie board by Royal Craft Wood is on sale for under $28 without bowls and $35.17 with bowls. It has a pull out tray underneath with tools and plenty of space and compartments on top to create a beautiful and tasty display. It's made of 100% bamboo and is 16.5 by 11 inches. It has almost 9,000 ratings, 4.8 stars and a B on Fakespot. People say it looks much more expensive than it is and that it's easy to set up and clean. "This was the BEST purchase and was a complete hit! Almost everything I bought for my cheese and meat platter fit… The compartment with the knives and prong was definitely a favorite. It was also a very easy clean up and I was able to oil it down perfectly." "Very durable and beautiful board. Well made and the tools work well for my cheese boards. Cleans easily. Love that the tools hide away with the board."
A digital food scale for precise recipes and portion control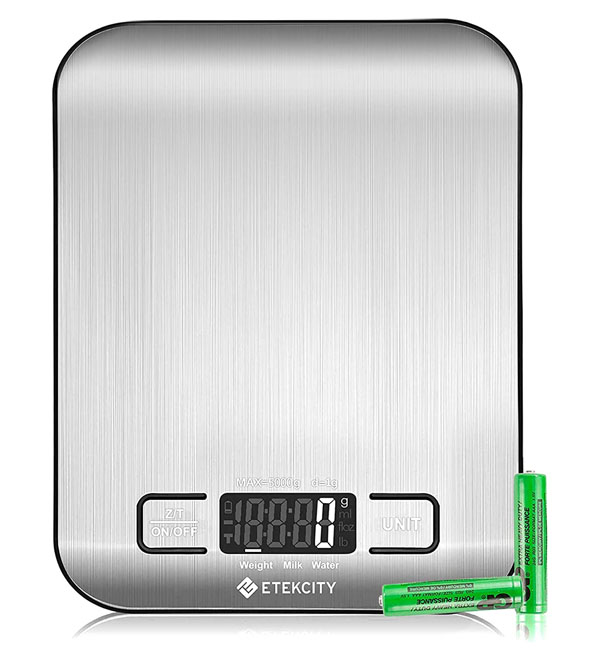 From Hecate: I am a food scale convert. The reason it took me a while to come around is because I always associate scales with dieting. But I've tried to improve my baking skills and proper weight is vital for baking. I've found it helps with my cooking as well. Thus the conversion. It does, in fact, help with dieting. If you've never weighed your food, you'll be shocked how much portions actually are. But I'm not here for dieting because you look great. So do these, because they come in five different colors and three sizes, priced $13-$19 depending which you choose. It's a sleek design with an electronic display and takes 2 AAA batteries, which are included. The scale has over 128,000 reviews and 4.6 stars that ReviewMeta confirmed. Reviewers say it's a good, basic scale, "It is easy to change the scale from grams to ounces with a clearly labeled button. It tares with the push of another button. The measurements seem accurate." I'm posting this review because it talks about how good the scale is, but it's also a real journey, "Without a doubt one of the most used items in our household. We had one that lasted about 3 years before my wife left an entire frozen slab of meat on it for 16 hours and then dropped it when it was cold…. This one has sealed buttons and appears to be of much better quality. We love using it and without it… we would be LOST."
$20 off Olay Regenerist for younger-looking, more hydrated skin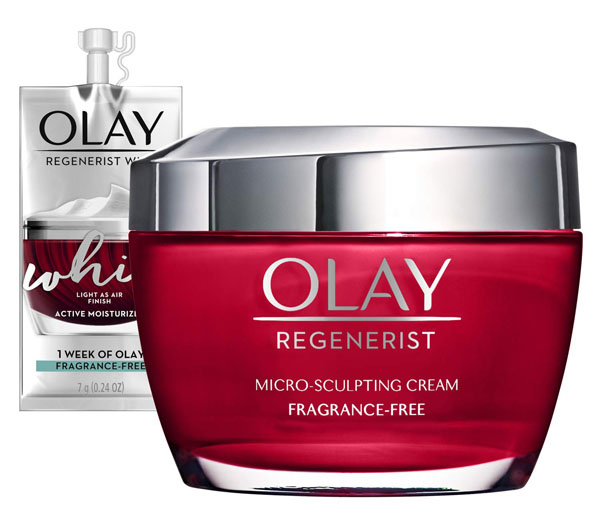 From Hecate: I got a facial on my birthday that left me with a retinol burn on the lower half of my face for over a week. I've had bad reactions from retinol before so I don't use it in my home products. As my face heals, I can't even use pro-retinol so I had to find a moisturizer that I could apply, liberally, without doing more damage. I looked up recommendations and found this Oil of Olay Regenerist was priced decently enough that I didn't mind getting it as a supplemental while I ride out the Great Face Burning of 2023. And this 1.07 oz jar comes with a bonus 1 week of Olay Regenerist Whip Fragrance Free Face Moisturizer all for only $28 this week. That's almost a $20 savings. The cream has Niacinamide, Vitamin B3 & Hyaluronic Acid to help with your anti-aging skin routine. Over 5,600 people gave the cream 4.6 stars that ReviewMeta confirmed. It's Oil of Olay, it's been around forever and it's a trusted cream recommended by generations. People agree, they just can't quit it, "I always seem to return to using this quality product that is filled with cutting edge ingredients and is fragrance free!" And it's not just for women, "Moisturizing cream that works beautifully. My husband's 70 year old skin looks like he's 35."
LEGO flowers are fun to build and make lovely decorations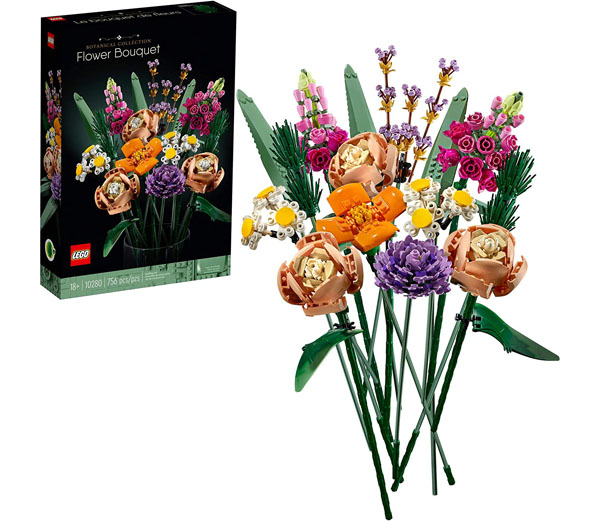 From Hecate: These LEGO table decorations are growing in popularity and I'm digging them. They've really improved from when LEGO first started tinkering with the idea. Granted they don't look exactly like flowers, but they are modern looking enough to jazz up the right setting. And they're obviously more environmentally friendly than cut stems. And if you have someone in your life who lives to LEGO, this is a great project for them. If you're LEGO lover is related to you, you can tell them to make these and give them to you for Valentine's Day. This kit has 756 pieces and is normally $60 but on sale this week for $48. It has over 12,000 reviews and ReviewMeta confirmed its 4.9 rating. People who purchased the set said it works well as a partner activity, "I purchased them for my fiancé for Christmas, and we had such a fun time building them together! There is a good variety, getting you lots of different flowers and repetitions of ones that are really nice!" For people who are familiar with LEGOs, it's a fairly easy assemble, "I LOVED how easy this is to put together! The instructions make it a breeze. It's relaxing and so pretty once done!!!" A bunch of the reviews are people who gave these as gifts, and were thrilled. Just FYI, these do not come with a vase. There's also an orchid or a succulent set if those are more your style.
A sleek adjustable extension cord for power just where you need it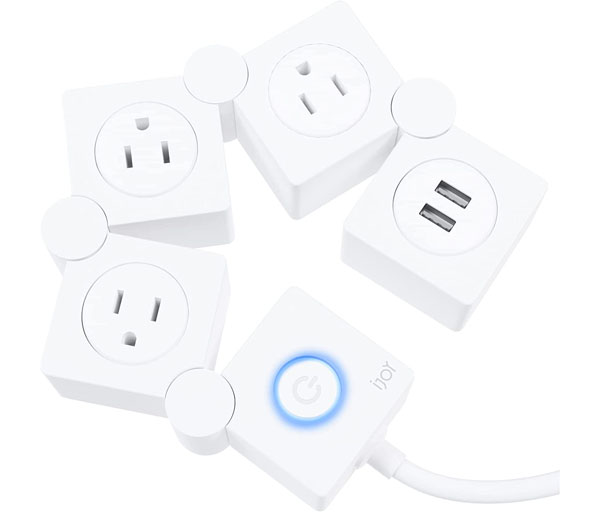 From Hecate: Sometimes a product comes along that seems like it was just made for you. That's what I thought when I saw this adjustable extension cord on Buzzfeed. I always need more plugs. Always. But I have the hardest time with power strips. They never fit where I need them too. This, though, would answer a lot of problems. Not only does it fit in several places, it's a nice sleek design. And comes in four colors for $20-$22. The cord is 240V, has three three prong plugs and two USB-A ports. Because it's adjustable, it packs up easier, too. It has over 800 reviewers and ReviewMeta gave it 4.8 stars. This person, who never writes reviews, couldn't say enough good things, "One of the best purchases in a long time. Nice design and very practical. It solves all of my problems as it can go any direction." And apparently this thing is TikTok approved, "I purchased this because I saw it on TikTok and I was NOT disappointed!"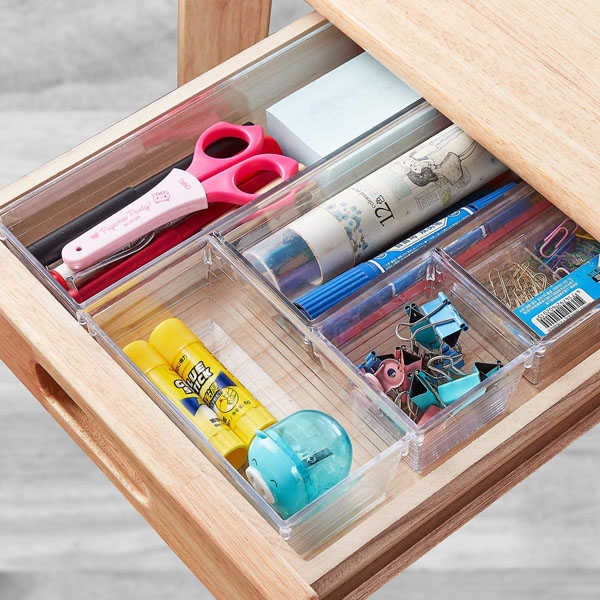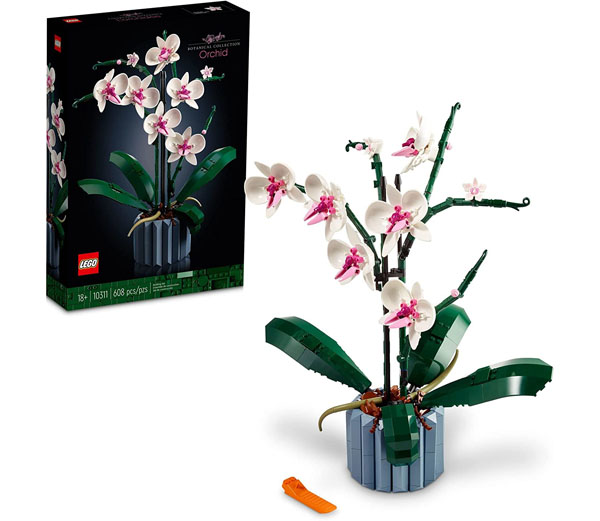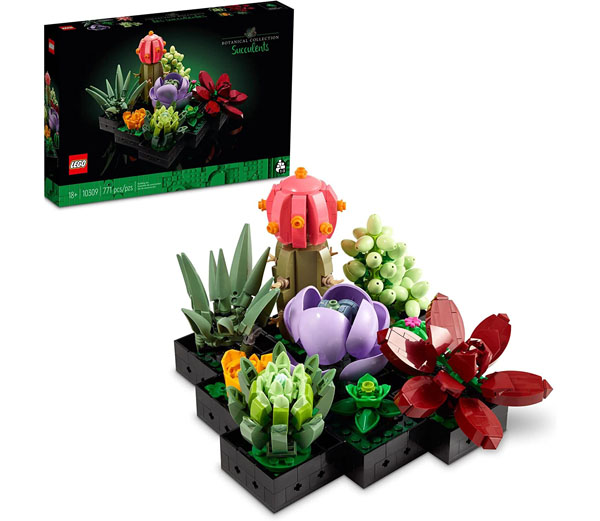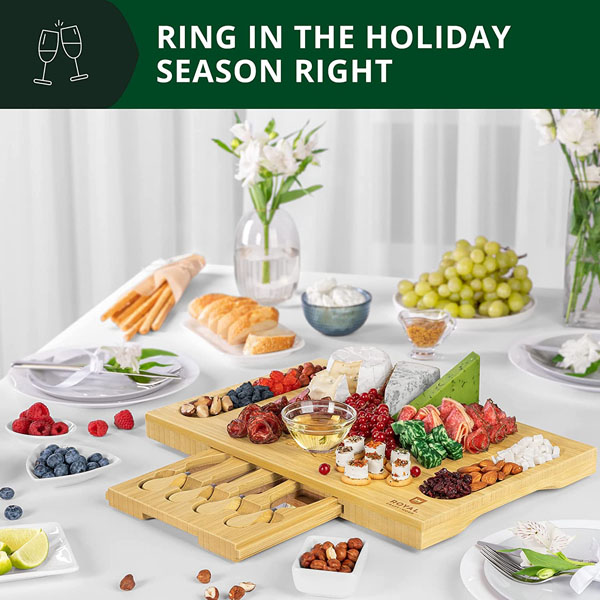 Thanks for reading and commenting on our affiliate post! If you make any purchases through these links we get a small percentage and appreciate it.