British lords are throwing huge tantrums about not being invited to the Chubbly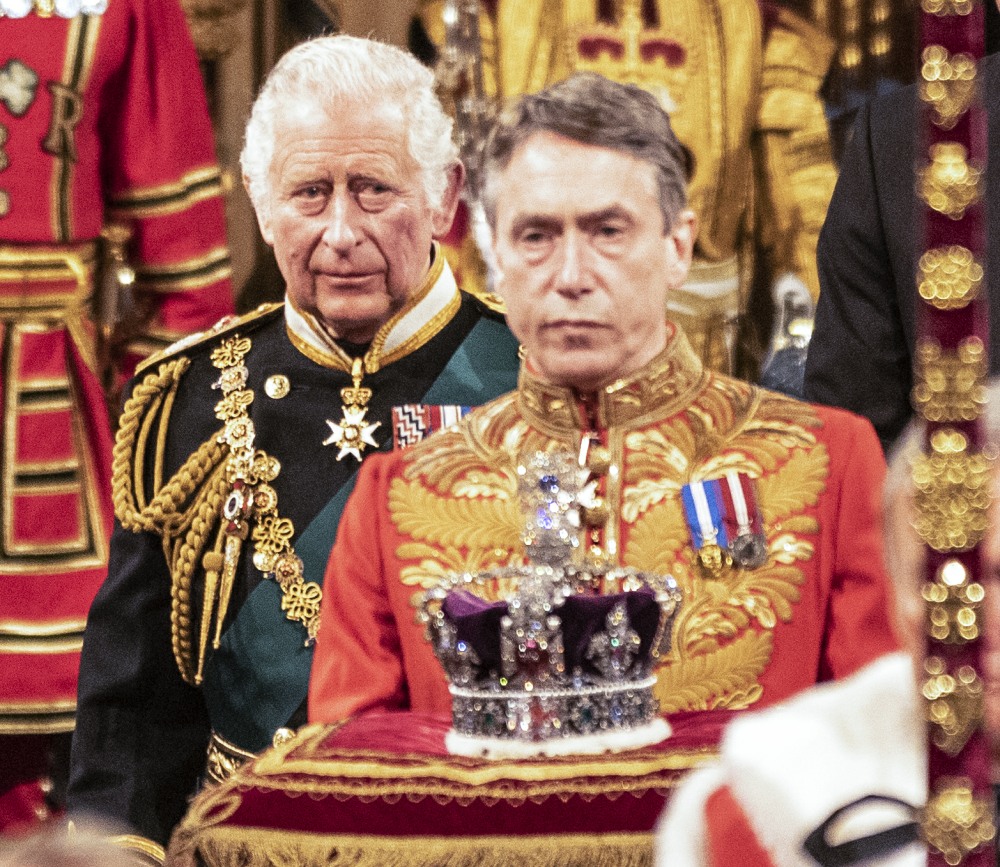 Aristocrats have the most low-stakes melodramas, which is why posh-on-posh crime is so f–king hilarious. It's always some lord or earl throwing a tantrum about a party invitation and running to the papers to cry about it. Well, true story: the British peerage is fighting. Members of the House of Lords believe that they should all be invited to King Charles's coronation, only the Duke of Norfolk (the actual organizer in charge of the guest list) has been telling all of these titled toffs that actually, they're not on the list. That British commentator Petronella Wyatt tweeted this out yesterday:
"Huge row over the Coronation brewing between the Duke of Norfolk, who is organizing it, and the sitting members of the House of Lords. I hear that unlike the Queen's Coronation, which was attended by every peer, only peers who are members of the Government or close personal friends of the King, will be invited this time round. This has not gone down well. Norfolk won't even reply to the letters and emails he has been sent by furious peers.
The Telegraph then picked up the story and it's even funnier than Wyatt described:
Peers are in uproar over the Coronation after learning that only a minority will be invited, the Telegraph understands. Members of the House of Lords have been lobbying the Cabinet Office to argue their case, convinced that they have a right to attend.

However, the final decision about which peers and MPs will make the cut will be made by the Cabinet Office, which is keen to ensure that attendees are representative of all parties, geographical locations, ages and backgrounds. Government sources admitted that they were expecting dissent in the ranks, aware that most people will be disappointed.

"There is already a significant amount of lobbying," one said. "People are proactively contacting us, setting out why they should be on the list. There is no doubt they will be disappointed and we are aware of the frustration this is already generating."

While both the Government and the Royal household are determined to put on a once-in-a-lifetime spectacle of "glorious" pomp and pageantry, the Coronation will be smaller in scale than Queen Elizabeth II's in 1953. There will be no scaffolding erected in Westminster Abbey this time around to accommodate such numbers.

One peer told the Telegraph that the reputed number of political attendees was already causing problems. "There is plenty of talk about it," they said. Many believe that not enough tickets will be allocated for members of the Houses of Parliament. "It will just be a lottery but there are some who feel they are entitled to go and are kicking up a fuss behind the scenes. The King is obviously trying to cut down a little on costs and scale but there will be a significant backlash in some quarters."
Apparently, many peers were also big mad about not being invited to QEII's funeral, the "social event" of the season, I guess. And now those same peers haven't gotten invitations to the Chubbly, so they're "lobbying" Downing Street. Please, this is amazing. Lord Hootentooter and the Earl of Knickerbocker will not stand for this disrespect! The Duke of Norfolk better answer their emails, lest they send a strongly worded parchment! Please, sir, Lady Crowbiscuit has been dying to break out her finery for the Chubbly!