Here Are Today's Most Interesting and Best Life Balance Discoveries - v38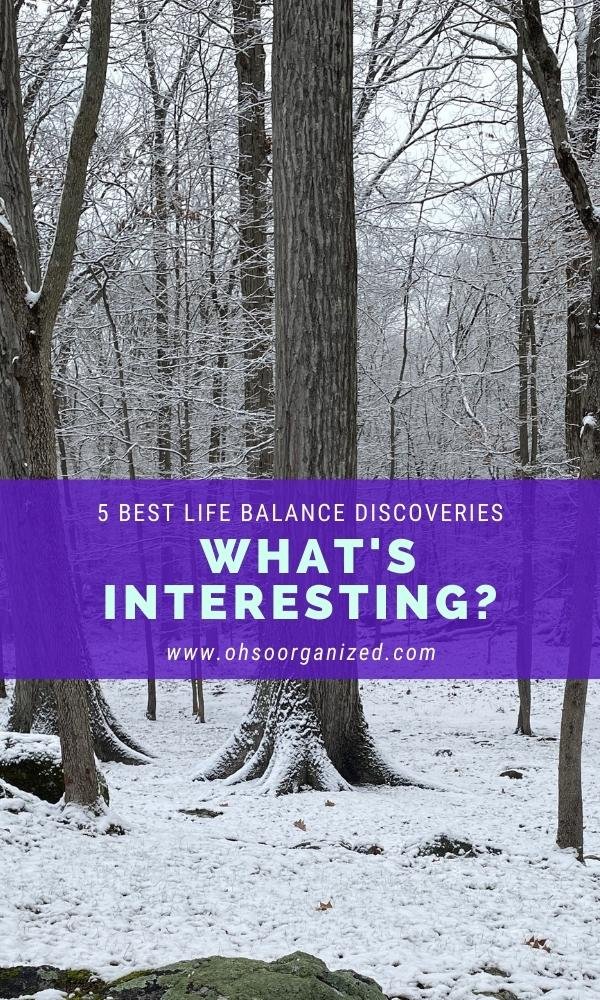 The newest release (v38) of the "What's Interesting?" feature has my latest finds, which inform, educate, and relate to organizing and better balance. These unique, inspiring, life balance discoveries reflect this month's blog theme.
You are a generous, communicative, and engaged group. I am deeply grateful for your ongoing presence, positive energy, and contributions to this community. I look forward to your participation and additions to the collection I've sourced.
What do you find interesting?
What's Interesting? – 5 Best Life Balance Discoveries
1. Interesting Read – Happier Balance
Does life feel hectic this time of year? As we wrap up one year and head into the next, how can you move forward with a happier, more fulfilling life balance? In Happier Hour – How to Beat Distraction, Expand Your Time, and Focus on What Matters Most, social psychologist, professor, and researcher Cassie Holmes, Ph.D., shares her ideas on our most precious resource, time. Holmes says, "Our hours and days add up to years and decades, and ultimately our entire lives. How we spend our time defines who we are, the memories we cherish, and how we will be remembered by those we leave behind."
Backed by research, wisdom, practical advice, and exercises, Holmes brings you through a doable process. You become aware of where your time is going, which activities are most meaningful, and how to use "time crafting" to "piece together your hours to design an ideal week, like piecing together the tiles of a mosaic." With a focus on joy and meaning, Holmes says, "The mosaic you create is the magnificent life you get to live." What makes your days happier?
2. Interesting Product – Office Balance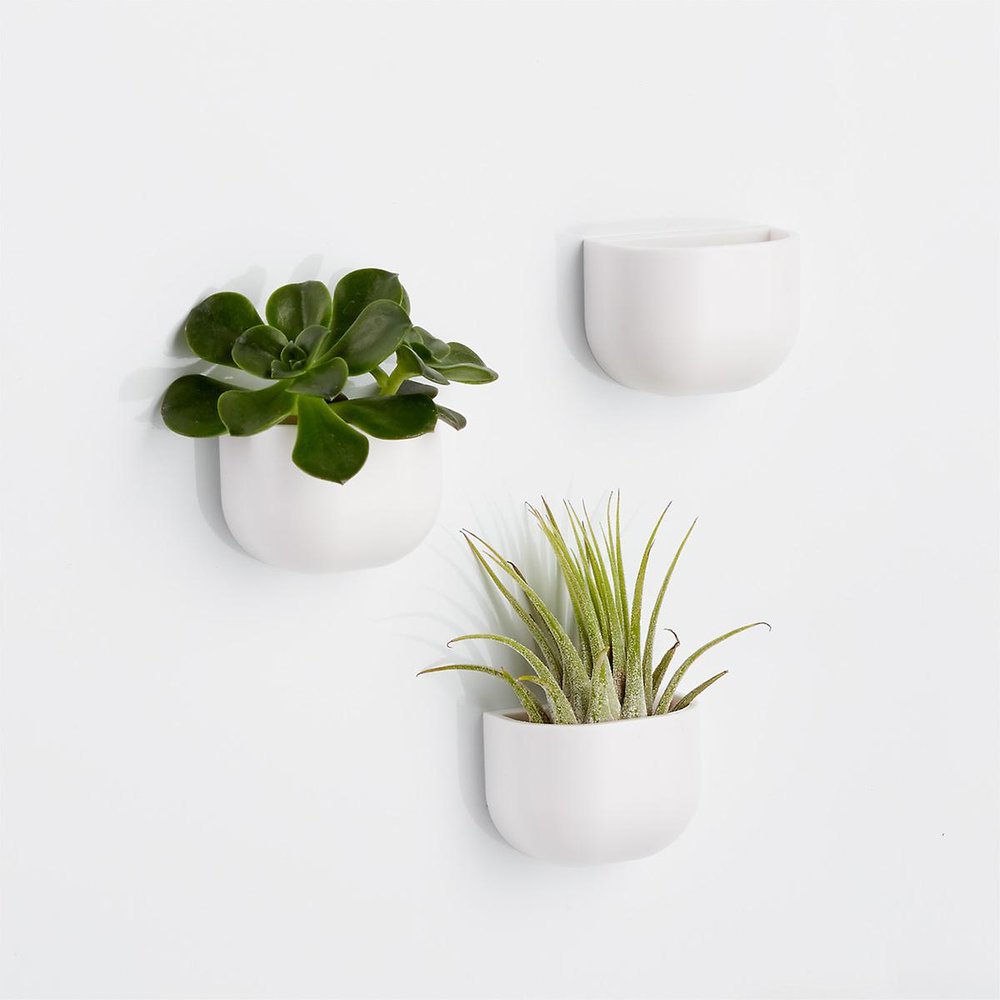 With a constant flow of emails, texts, calls, projects, and meetings, office life (be it at home or off-site) can feel anything but balanced. A simple solution to restore calm in this hectic setting is to bring nature indoors. Tons of research supports the positive benefits to our well-being when we're in or near nature. The Container Store offers a simple solution with the Design Ideas Mini Succulent Planter Magnets. This set of three tiny magnetic plant holders is perfect for displaying small succulents or dried grasses.
While I don't own the magnets, I have a small air plant in my office in a ceramic pot on a wooden stand that my daughter made. I love having greenery in view. It also brings me joy to care for plants. What helps bring balance to your office space?
3. Interesting Article – Noise Balance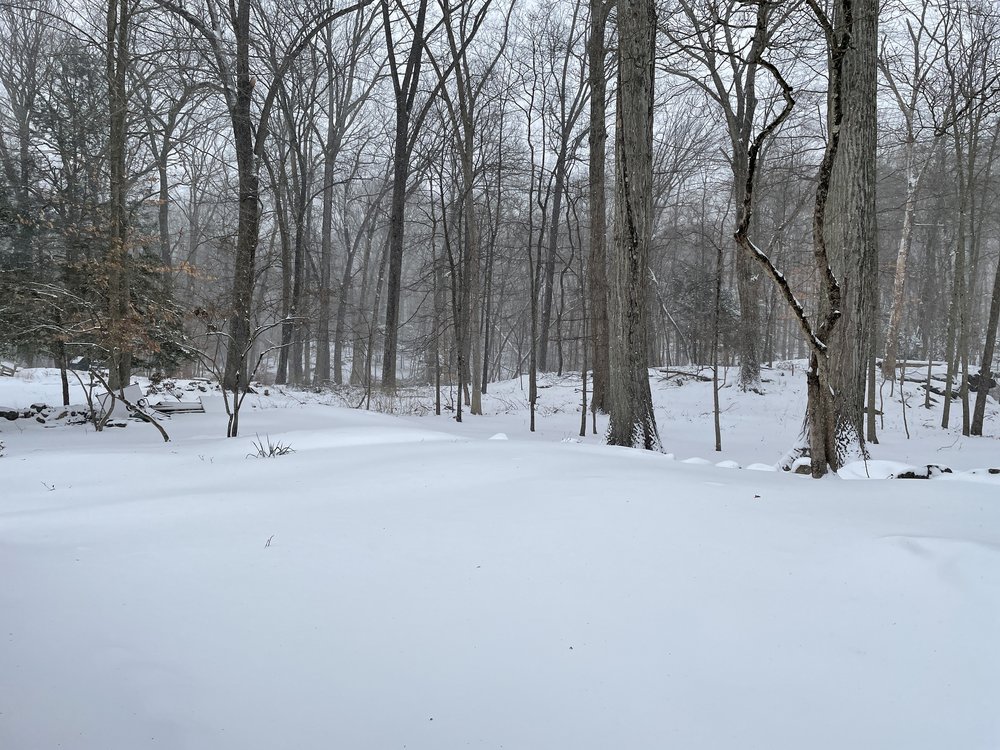 In Time's article, How Listening to Silence Changes Our Brains, authors Justin Zorn and Leigh Marz remind us that the "world is literally louder right now than it's been at any time in known history." Research shows how excessive noise causes stress, hearing loss, cardiovascular disease, stroke, depression, and learning lags.
"While the costs of noise are increasingly clear, the power of silence for the mind and body is actually something bigger and deeper than the transcendence of stress or interruption." Silence can accelerate the growth of brain cells. "The act of listening to quiet can…enrich our capacity to think and perceive." Whether you meditate, practice yoga, or listen in a quiet environment, your mind and body will benefit from the silence. "In an age of so much noise, silence deserves our attention." What is a recent experience you had with silence?
4. Interesting Resource – Mood Balance
My friend and colleague, Julie Bestry, is an incredible organizer, researcher, and blogger. In a recent post, she shared a visual breathing app for calming the system. I was intrigued and discovered this other one from eXHALeR designed to help with yoga, meditation, anxiety, or panic attacks. You can adjust certain variables, including the timing for inhaling, holding your breath, and exhaling.
If you want to create an immediate shift in your mood and be more balanced, experiment with the eXHALeR. Breathe in. Hold. Exhale. Hold. Repeat. How do you feel?
5. Interesting Thought – Boundary Balance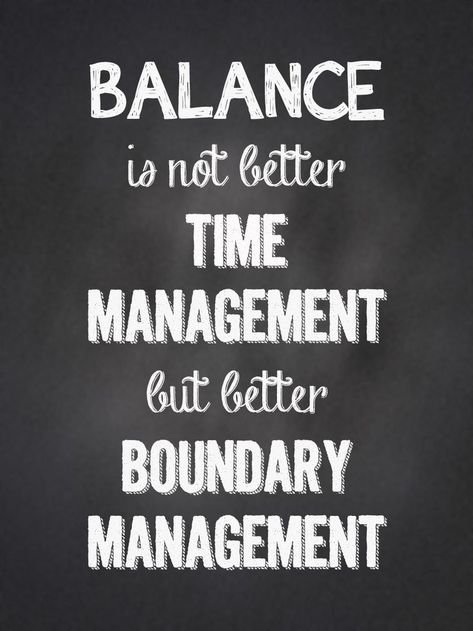 Especially during this season, we get asked to do, attend, and gather more. That isn't necessarily negative, but all the extra doing and saying "yes" to things can create added stress. Setting some boundaries can significantly affect how you navigate the holiday season.
Perhaps you chose to celebrate with a smaller group, take a self-care break between events, or get takeout instead of cooking. There are many ways to enjoy your time and feel more balanced by setting a few well-placed boundaries. What boundaries will you create?
Do you have an interesting life balance discovery? Which of these resonates with you? I'd love to hear your thoughts. I invite you to join the conversation.
How can I help?