How To Nail Your Freshman Year of College
Making the Most of Your First Year
As our twin sons closed their college freshman year, I can say we all learned a thing or two about college choices and college life here at home. While they did well, learning to be away from home and manage life in the "real world" didn't come without minor bruises for all of us.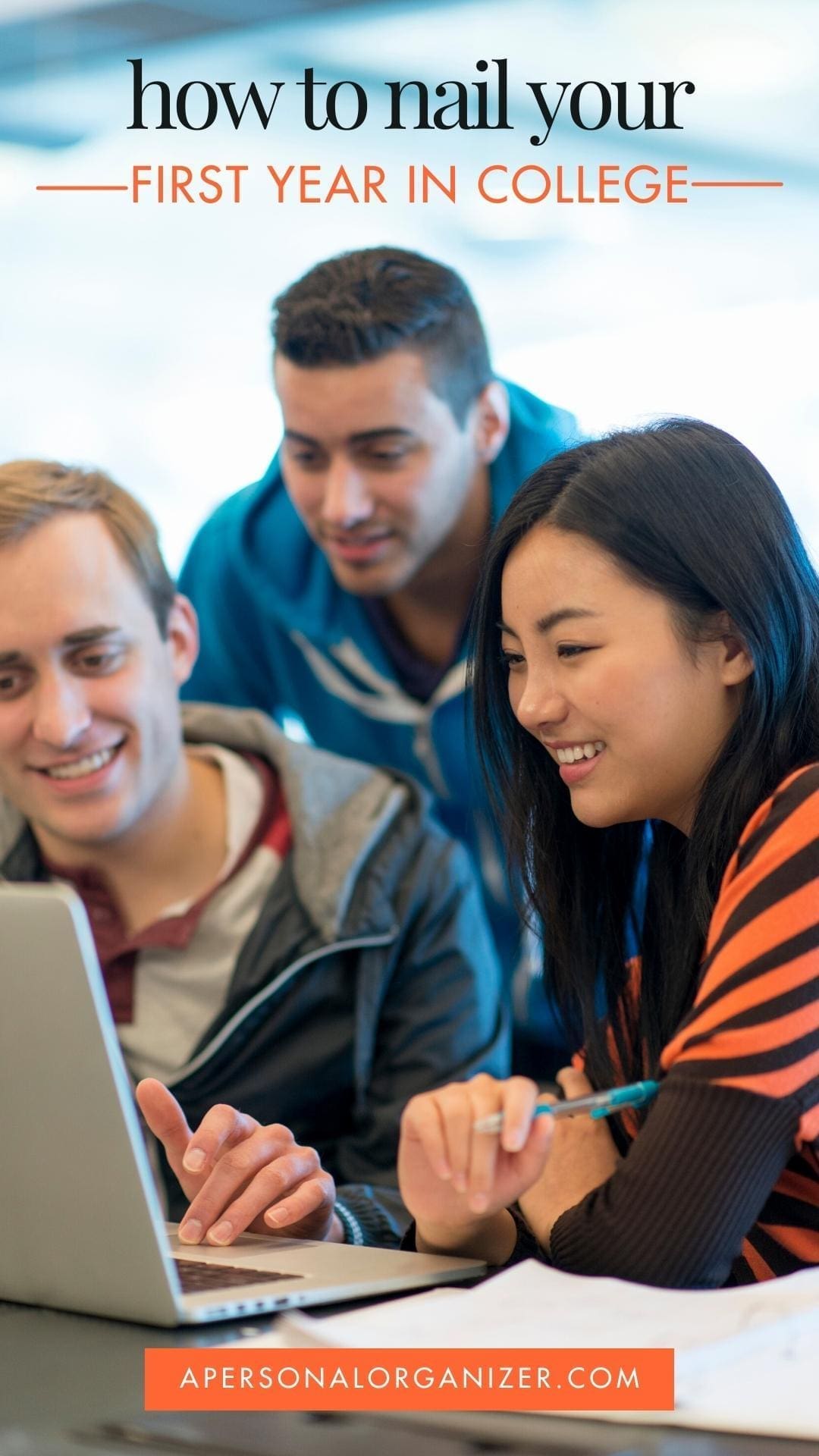 A Whole New World
Though they share the same name, freshman year of high school and freshman year of college are vastly different creatures. As a freshman in high school, you're probably moving from one school in your hometown to another slightly larger one with more challenging classes and maybe a vending machine or two.
As a freshman in college, it can feel like your whole world has turned upside down.
You're likely living away from home for the first time in an unfamiliar city full of strange people and places. If that sounds a bit terrifying, don't worry, you're not the only one to think so. Luckily, this feeling doesn't last long. You'll quickly grow to make new friends, find new favorite places, and feel right at home at your new school.
Here are some tips on getting settled into your freshman year of college life and making the most of it. 
Get Comfy in a New Routine
Humans are creatures of habit, and when in a new place, these habits can help you feel comfortable even in new places. Think back on your high school routine; did you work out every day or visit the same coffee shop on your way to or from class?
You can likely create something similar in your new life as a college freshman. Ask one of your dorm's RAs if there are any gym facilities available to students or good trails for running.
Keep an eye out for new coffee shops to try when you're walking to and from your new classes.
Having a college life routine that somewhat resembles the one you're familiar with will help you feel less like an outsider in a new place, even if you are. Once you get comfortable, you can add new things to your routine or change it completely to fit your new class schedule if needed.
Part of turning this new environment as familiar as possible is creating a comfy and welcoming dorm room. Pay attention to what you love the most about your bedroom at home and try to replicate it where you can.
It can be the way your desk is set up or how you keep your closet organized or even the sheets in your bed. Try to recreate as much as you can in your new space.
If you are in the process of shopping for your dorm click here to see my best tips and resources. Below are my sons' favorite college dorm purchases that are now moving to their apartments.

Join a Club or Three
Student organizations are the fastest way to find people who enjoy the same things you do, making finding friends quick and easy work. Many schools will have a student org fair at the beginning of each semester where you can browse the various clubs and groups operating on campus and put your name down for one or two.
Having club meetings on the calendar will give you something to look forward to in college life other than your regularly scheduled classes and, of course, the weekend.
They can also introduce you to new opportunities to advance in your field or try out new hobbies and areas of interest that might not go hand in hand with your major.
For example, if you're studying architecture, volunteering with Habit For Humanity can be a great way to acquire skills related to your field while meeting like-minded people. Planning on going into engineering but fascinated by filmmaking? There's sure to be a video production student org on your campus that would love to have you!
Make Time For What's Important
It's easy to fall into a routine of eating junk food out of the vending machines and staying up late playing video games with the other people on the floor, but that's not going to keep you throughout an entire year of school.
Get out your planner and look at the gaps in your schedule between club meetings and classes; do you see an hour where you can hit the gym? Do you have a class near a dining hall where you can get a real meal for once? Can you think of anywhere you can sit outside and study for a few minutes before heading back inside to stare at your laptop for a few more hours?
You don't have to devote hours of your days to self-care to keep yourself happy and healthy. A little exercise here, a nap there, healthy snacks every so often, and time to relax are more than enough to keep you in good shape throughout your entire first year in college.
You can even keep playing video games all night with your friends as long as there's some time on the schedule to catch up on zzzs later. You can also invite these friends to come with you to the gym if you need an exercise buddy or some social time. Who knows, maybe group workouts will become a fun part of your routine!
I love this presentation by Cal Newport with strategies to have a great quality of life in college and have (nothing less!) a 4.0 GPA.
Don't Be Afraid to Ask for Help
High school teachers love to frighten students by saying that college professors won't have any time to help them individually and that won't fly when you're in college.
You'll quickly find this to be completely false.
My sons got tons of help from their professors who were more than willing to give them guidance be it during office hours (tip: make the MOST of it!) or via email over the weekends or breaks.
If don't understand something, have a question about a class, or want to say hi to your professor, head to office hours. Professors love to see students taking the initiative to do well in their classes and will be more than willing to help you succeed in those classes.
Getting to know the experts in your field of study is also a great way to learn about opportunities to advance in your career path and get a feel for what professional life after college might look like.
For out-of-class issues, reach out to your counselors and dorm RAs, that's what they're there for.
Have a question about a class you want to take or are unsure of what would fit best in your schedule? A quick conversation with a counselor can easily clear things up and put your mind at ease.
While the boys made good friends in their first year in college, it's my perception that a lot of freshman year is going to feel lonely. But you have to remember that there is a whole campus of people around you that want you to succeed or are students that went through the same thing as you during their freshman years. Not to mention that you certainly have someone back home cheering for your wellbeing and your success. #youvegotthis
If they can make it through their first year, so can you. Don't worry, you've got this! 
Must-Read Book
How can you graduate with honors, choose exciting activities, build a head-turning resume, gain access to the best post-college opportunities, and still have a life? Based on interviews with star students at universities nationwide, from Harvard to the University of Arizona, How to Win at College presents seventy-five simple rules that will rocket you to the top of your class.
New post How To Nail Your Freshman Year of College on A Personal Organizer .