Kensington "StudioCaddy" Apple Device Charging Station and Organizer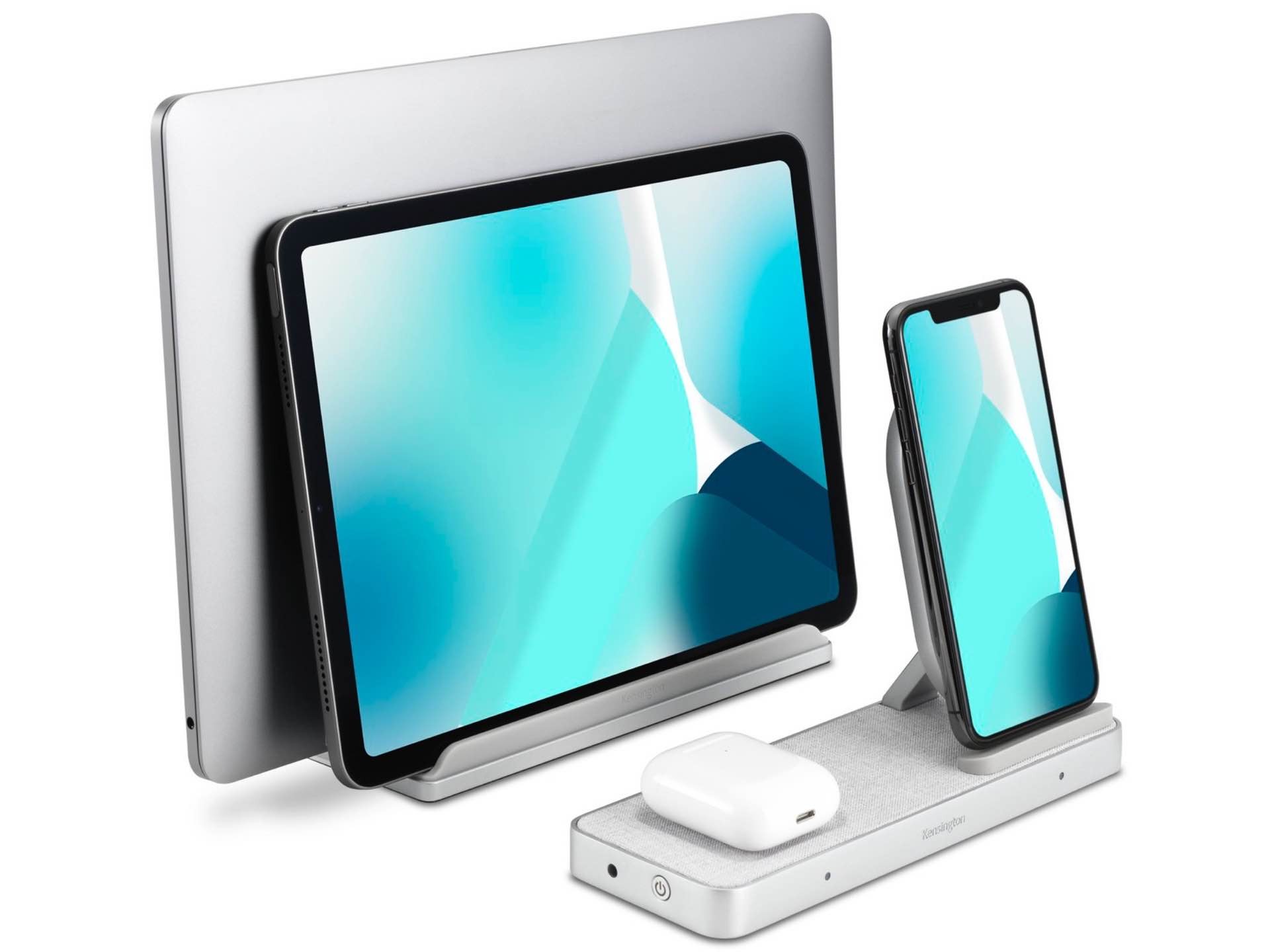 A couple weeks ago, Kensington released their new StudioCaddy charger + organizer system, designed specifically for Apple devices. This two-piece set includes…
A stand that vertically cradles a closed MacBook along with an iPad in portrait or landscape orientation.
A dual Qi charger where you can rest and recharge your iPhone and AirPods.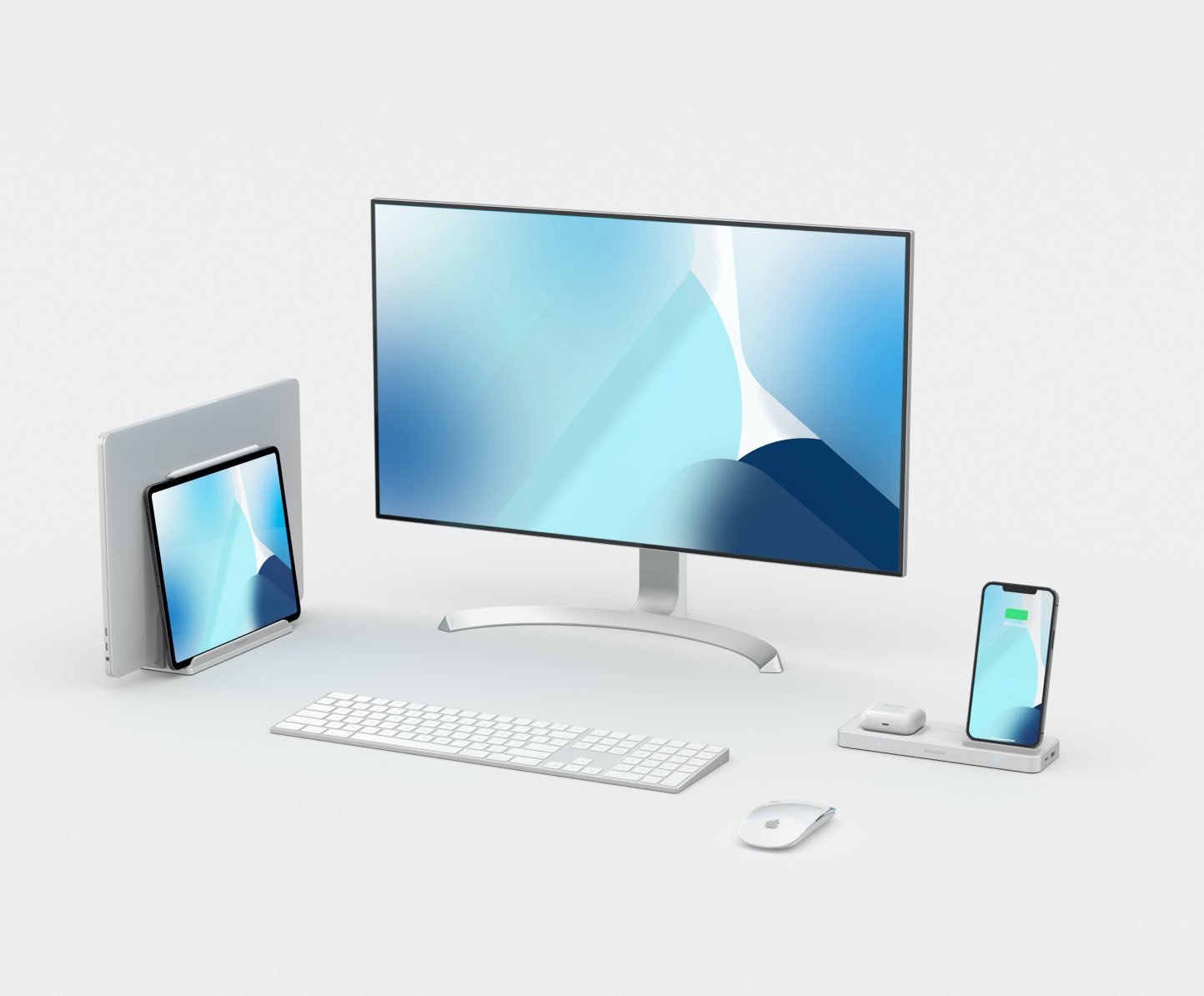 The Qi charger magnetically attaches to the MacBook/iPad stand, or you can keep them on separate sides of your desk — whichever suits you better. It also has a 12W USB-A port and a 20W USB-C port in case you need more charging options (albeit a bit on the slow side).
I like that the iPad and iPhone slots keep those respective devices angled toward you so they're still fully usable while docked. Not to mention how nice and neat this whole system makes your workspace look.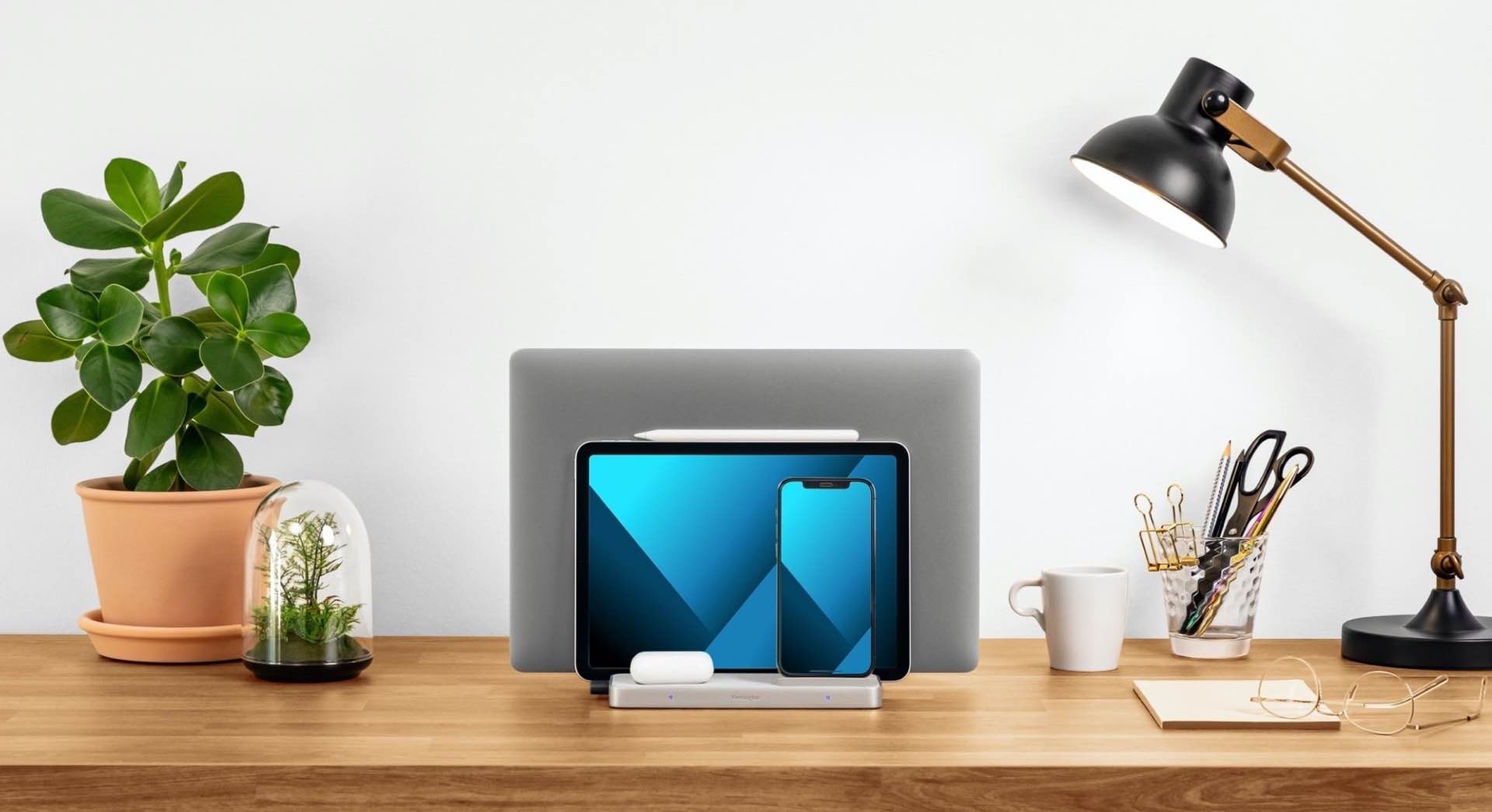 Get the Kensington StudioCaddy for $180 on Amazon.