Most Viewed Posts from 2022
Happy 2023! I always kick off the new year with a look back at the most popular content we created and shared and all the projects completed around the house. It's fun to see all the changes we've made to help our home feel and function better – everything from furniture and decor to storage and organization. It's also interesting to see which posts resonated with you most, which helps me plan projects and content for the year ahead.
If you've missed some posts here or there or you're new to Love Grows Wild (welcome!), below you'll find the top ten MOST VIEWED posts from 2022. If you have any questions or need a source you can't find, leave a comment below!
MOST VIEWED POSTS FROM 2022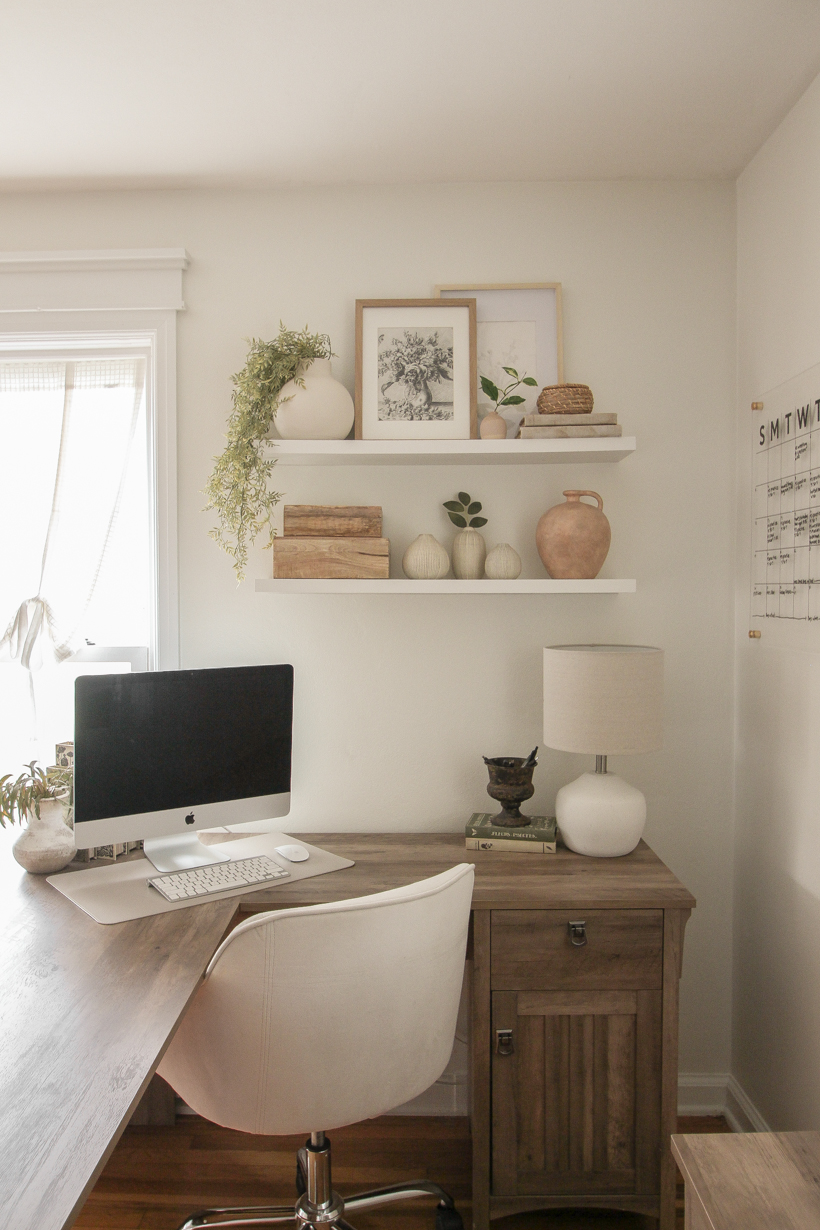 This post features a look at my home office and some really great tips for shelf styling.
Sometimes I get so focused on finishing big projects around the house that I forget to show you the smaller ones… 
The simple things that bring me joy, like adding a new book to my collection or a thrifted vase that I found and loved or how I shuffled some furniture around to make a room flow better. 
While they're not the most exciting, they certainly are more relatable and attainable than some big, huge room makeover or massive renovation. And I need to be better about showing these small, simple moments that might spark an idea of something you could go do in your home right now. 
I love that this post made the top 10 so much. Last year in February I became an aunt and got to witness my younger sister – my only sibling – become a mother for the first time after struggling with infertility for years. Anderson Kate was born just two days after my birthday, and I can't believe we're already planning her first birthday party. 
This isn't the typical home decor post you normally see here, but I wanted to document this special day and the cutest teddy bear themed baby shower we had for her. I was in charge of all the decorating and created these adorable teddy bear centerpieces and a huge photo backdrop complete with a diy balloon garland. This was the first time I ever tried to make a balloon garland, and I put a ton of tips in this post on blowing up all those balloons and assembling everything.
One thing I love about this shower theme is that it could easily be used for a girl, boy, multiples, or someone waiting to find out the gender of their baby.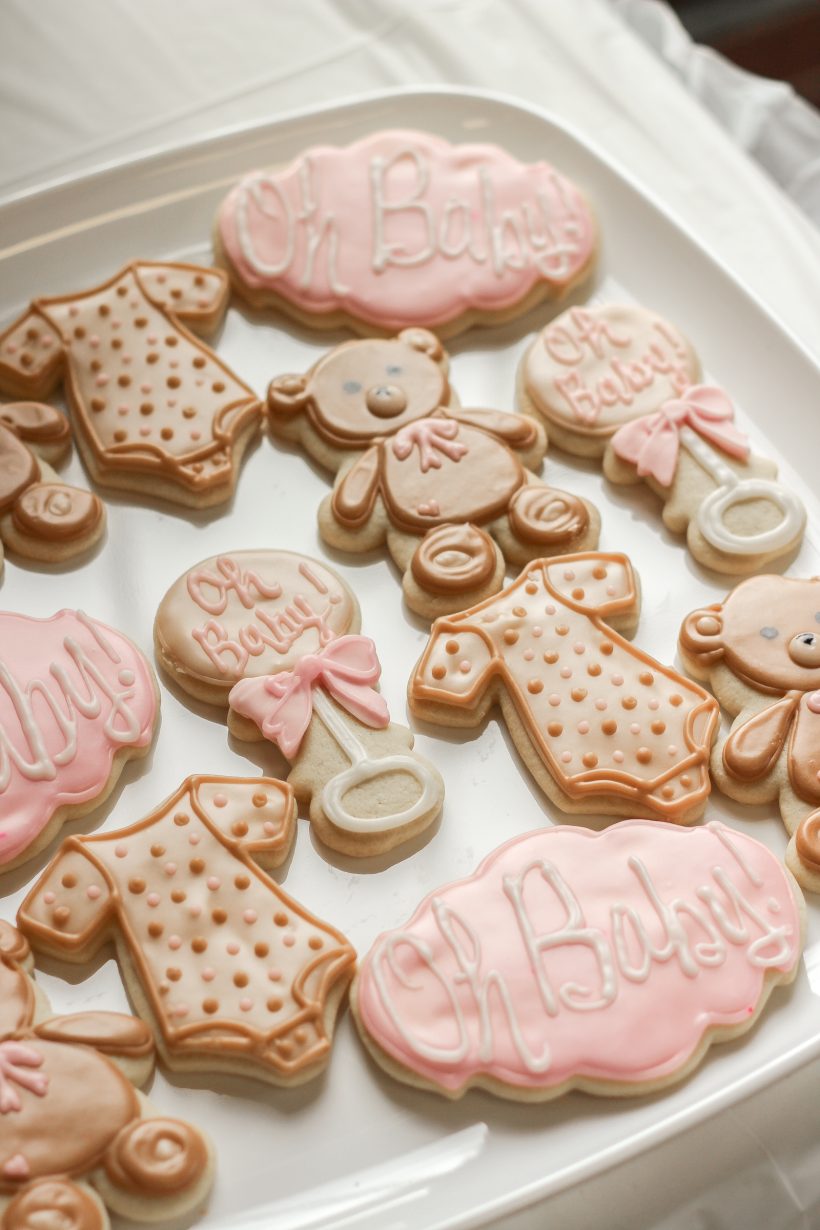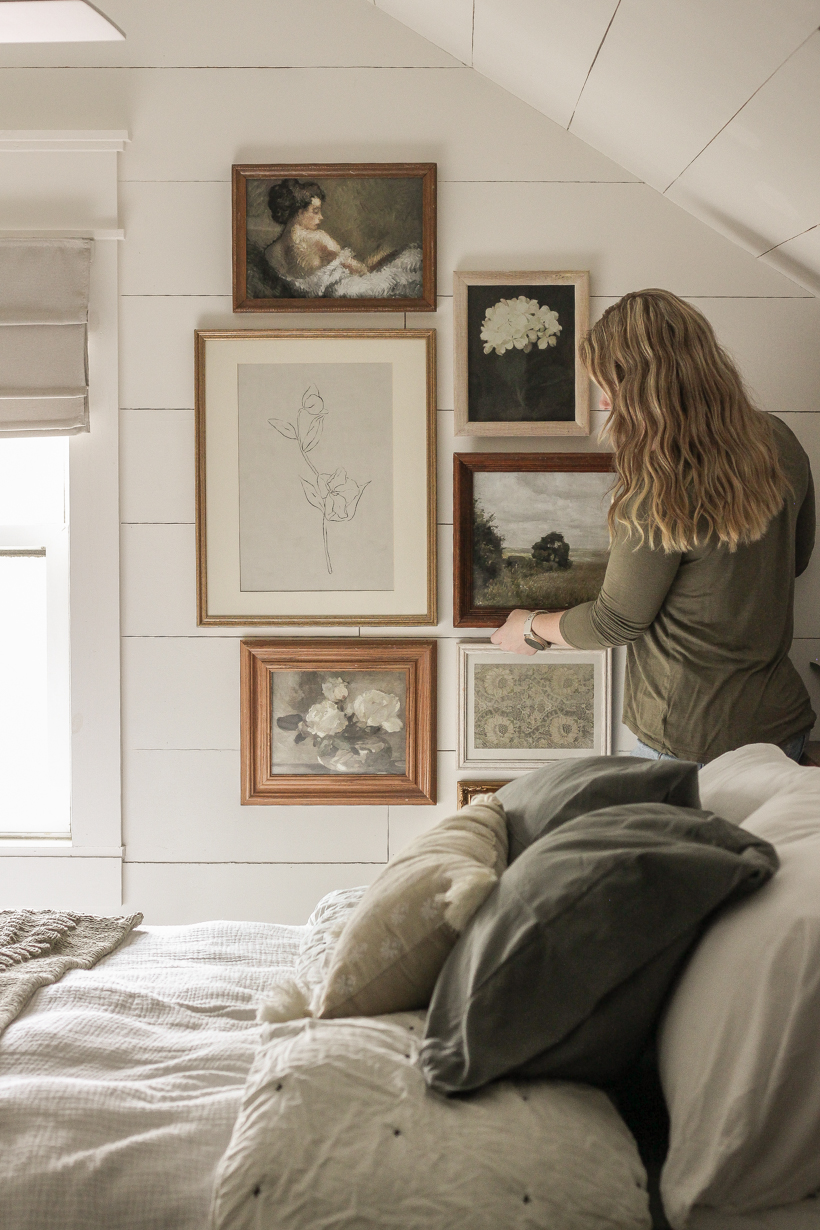 I had a vision for a gallery wall of framed vintage art in my bedroom, and it turned out to be SUCH an affordable and satisfying project. Most of the framed art in our house has a more clean, modern-meets-traditional feel, but I wanted this gallery wall to feel heirloom, vintage, and collected over time.
In this post, I shared step-by-step instructions on how to plan and measure, source frames, design your layout, and find/print your artwork. I even shared a complete price breakdown of everything I spent to create this gallery wall, and I bet you'll be surprised what I spent!
2022 was the year I finally pulled the trigger on updating our living room seating and bought two of the most beautiful, comfy couches I have ever seen or sat on. I even surprised myself and picked a brown leather sofa and ottoman… and it ended up being my favorite thing in this whole room.
The new couches required a new furniture layout, which meant a new rug was needed for the expanded space, which inspired me to finally upgrade to double-wide blackout curtains for our big picture window… typical "if you give a Liz mouse a cookie". 
This post is a great resource for all of our living room sources and gives you a peek inside my brain on why I chose the couches I bought!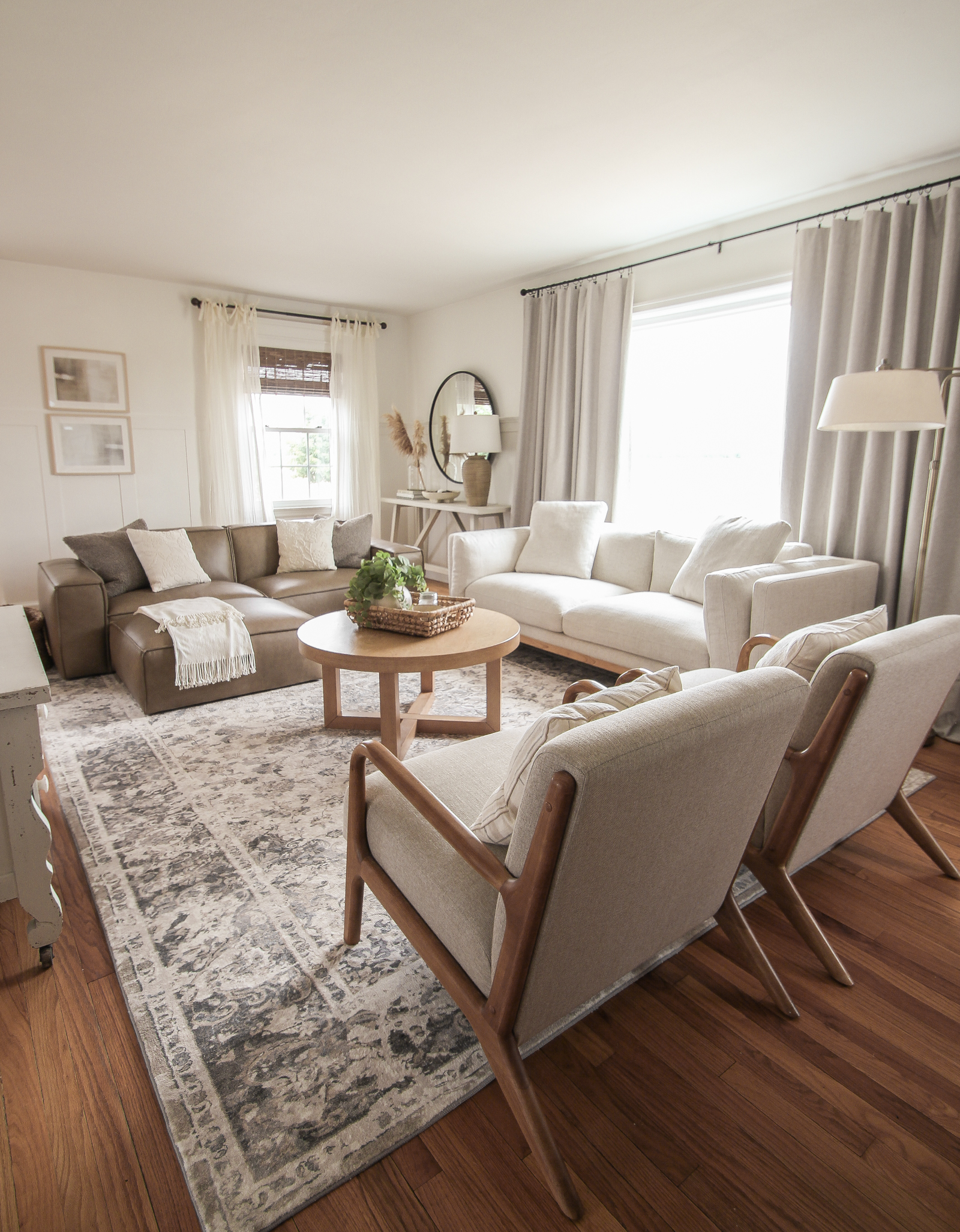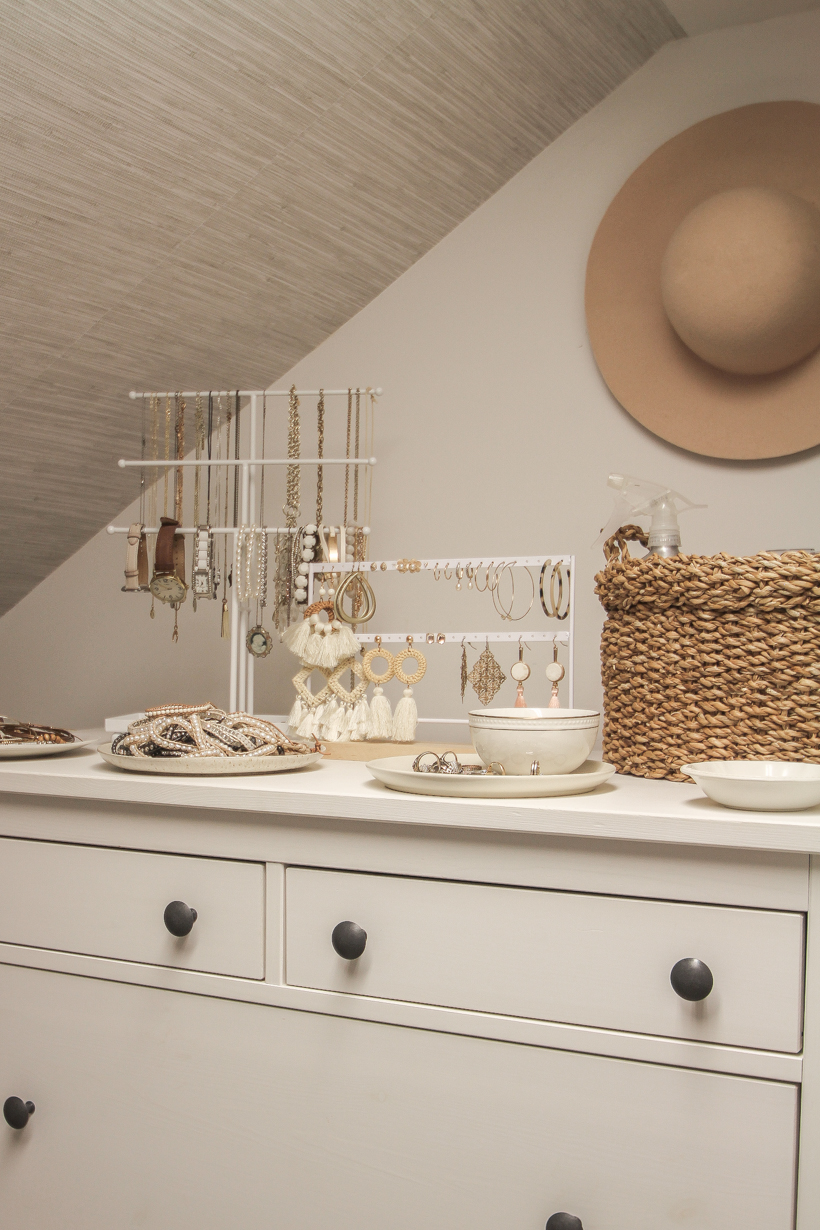 Last January started a major purge and organization of our home that has continued into the new year. I consider myself a pretty tidy and organized person for the most part, but I think we all have those neglected spaces in our homes that could use a little bit of attention. The closet in my master bedroom is the perfect example: it's not a total disaster, but I've never really put a ton of effort into maximizing its potential either.
Doing a custom designed closet was well out of my budget, but I brainstormed ways to best use the space I have and make it feel a little more custom and "me" without spending a lot of money.
I found a few things that have made SUCH a difference in the way my closet looks and functions, and I detailed everything in this post. Everything from hangers and jewelry organizers to the cutest peel-and-stick wallpaper.
P.S. one year later, that wallpaper is still perfectly adhered to the wall, even with the slope! 
This project has been on my to-do list for years, and I finally decided it was time to make my kitchen more functional and organized by creating some additional pantry space. Our kitchen cabinets were overflowing, and extra groceries were always sitting out on the counter, which drove me crazy to see all the clutter. I had been majorly reorganizing all the closets in our home one at a time, which opened up a small closet space next to the kitchen, just on the other side of the staircase. 
I prepped, painted, researched, and ordered a ton of pantry organizers, and all the details of those organizers and how I used them are in this post. This project has been a game changer for how our home functions, and I made sure to share the tips and products that made our life so much easier.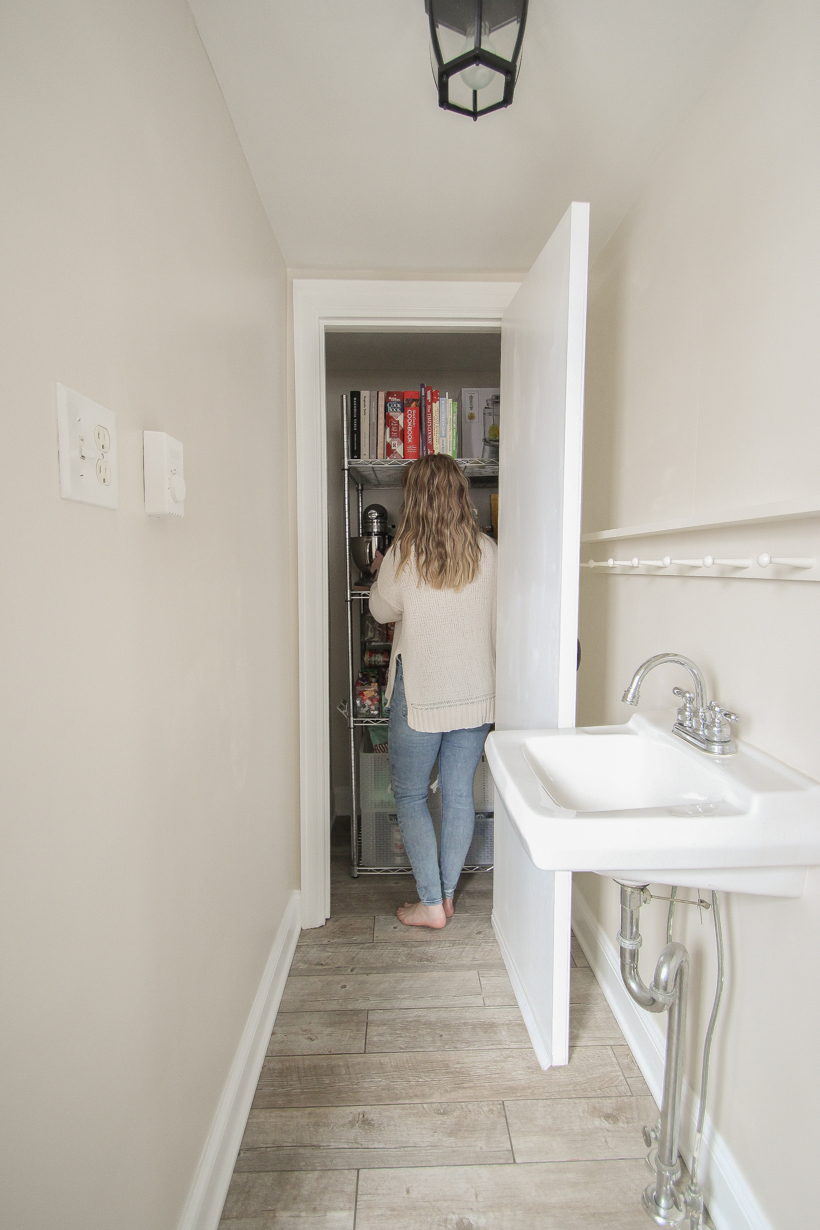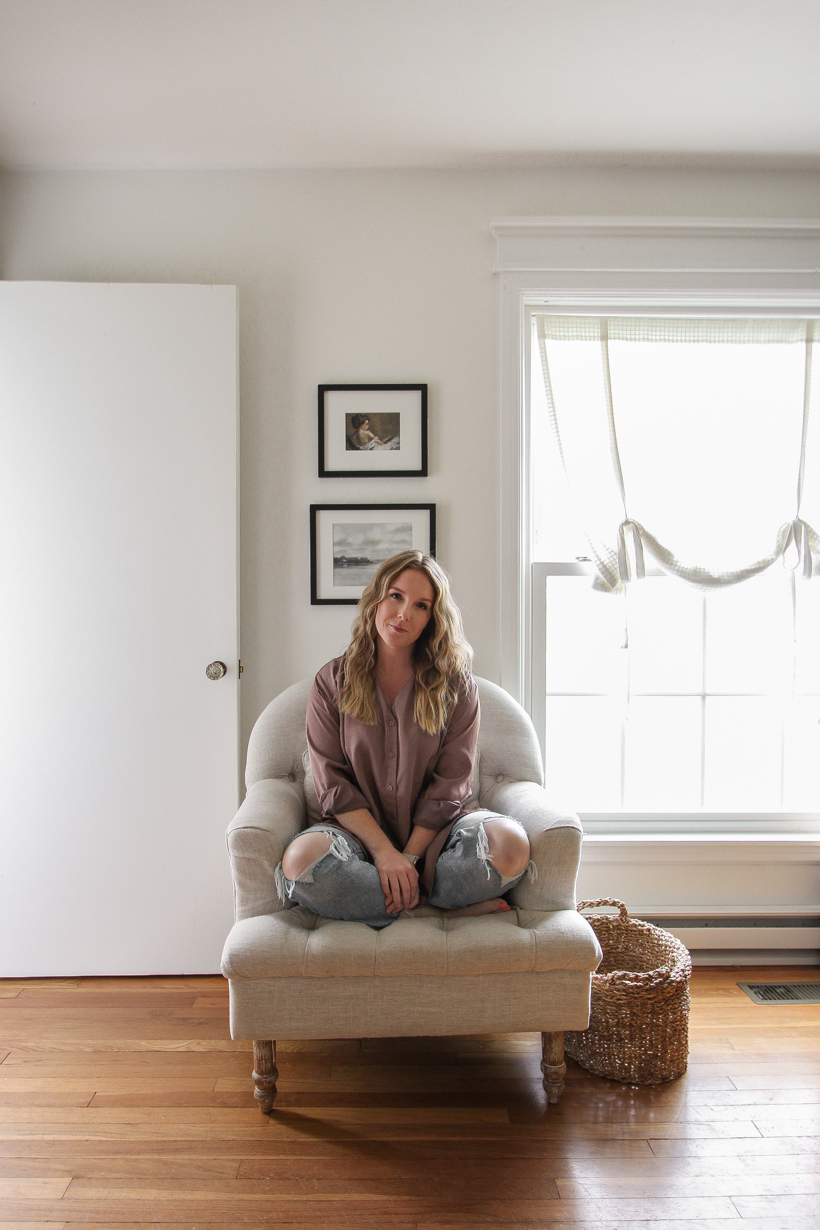 This year was a huge milestone for Love Grows Wild, celebrating TEN years of writing, decorating, building my brand, and creating a full time career through a little blog I started all the way back in 2012. Looking back on everything that has happened and been accomplished in the last decade of my life… my goodness, what a journey it has been.
We moved into our home just a few months after I started my blog, documenting all the changes we made to this little house along the way. I thought it would be fun to take you on a little photo "tour" of the house going all the way back to the beginning. You're in for a real treat, my friend.
Take a tour of our home from 2012 to 2022:
A lot of you might remember when we built our deck back in 2019. It gave us a space to entertain, relax, and spend time as a family enjoying the outdoors, and I think the deck is probably the part of our home I get asked most about.
This summer I wrote a post with an update on how the deck and all our outdoor furniture are holding up after a few years. What we have kept and still love, what have changed or replaced, and sources for everything, plus the plants and flowers I loved this year.
You might want to save this post for reference when spring comes!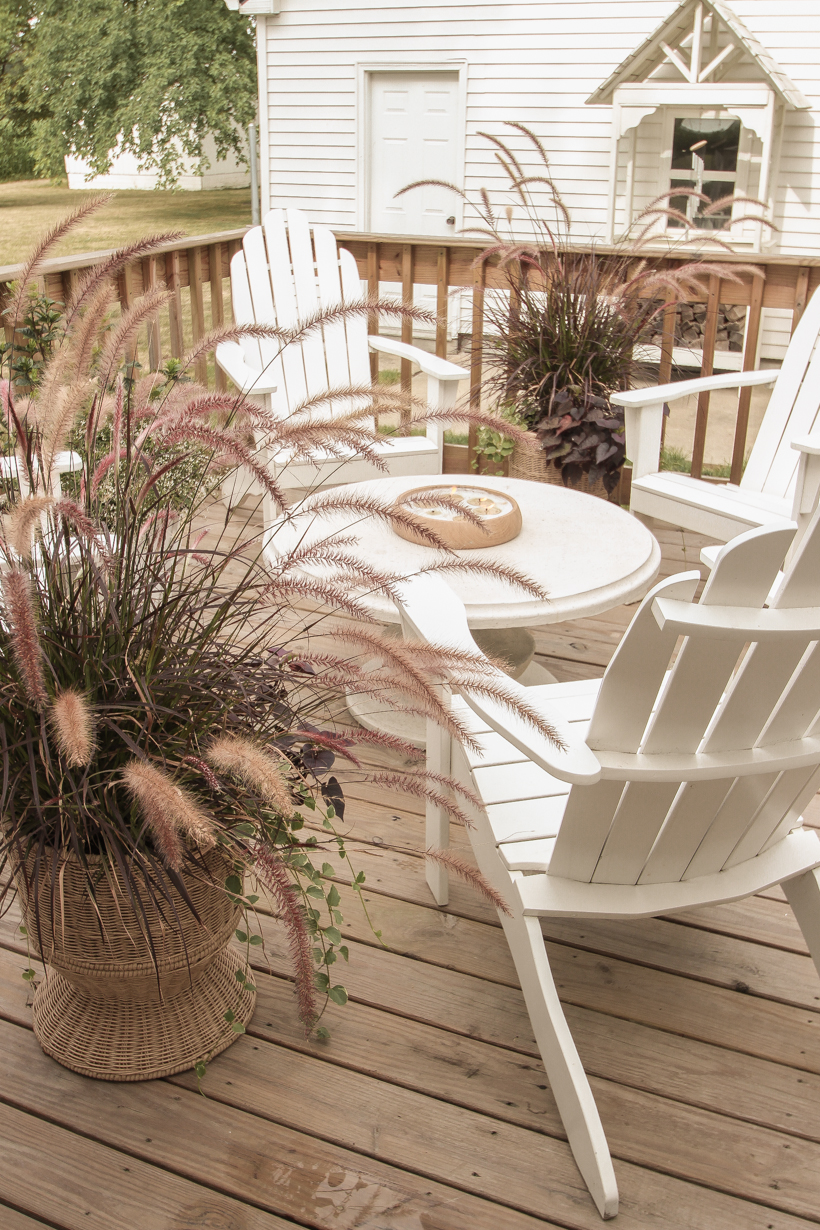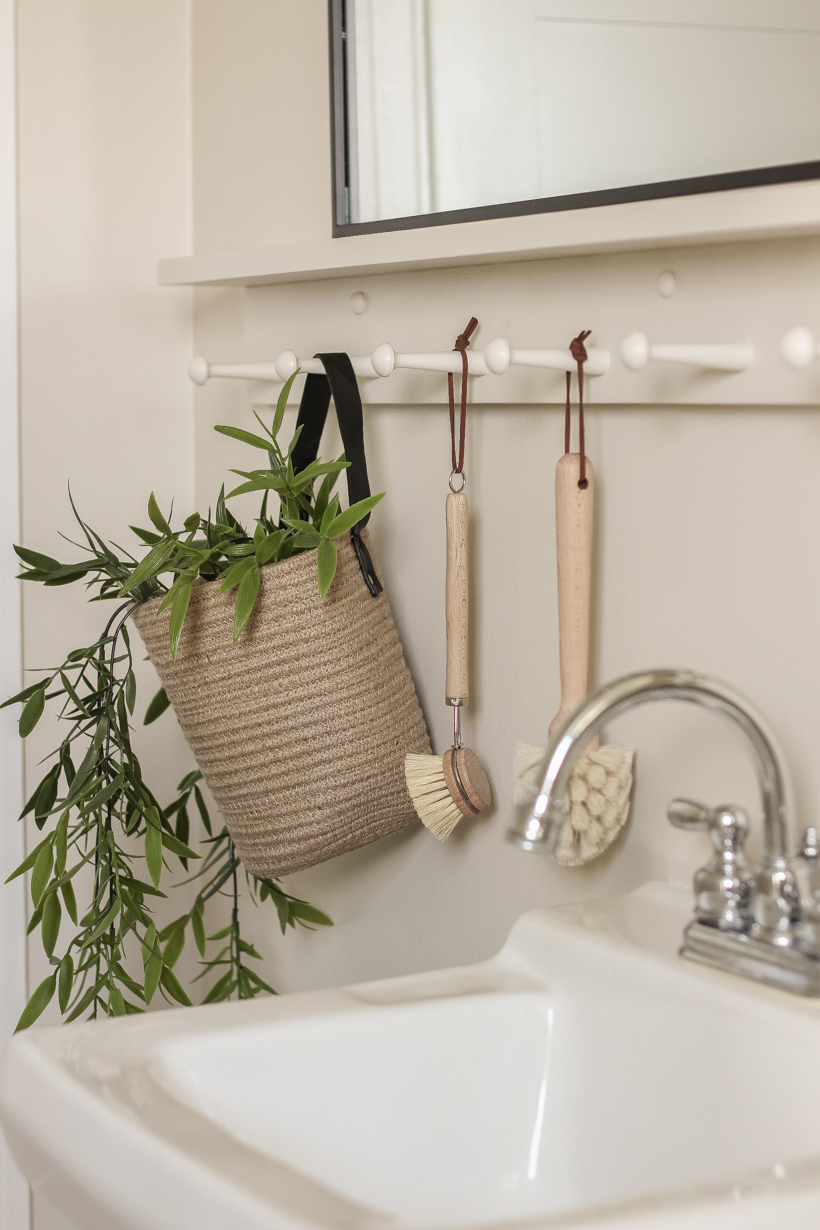 It's fitting that the final reveal of our pantry area also made the top 10, and while the first pantry post was all about organizing and functionality, this one is more about the decorative touches that made this space feel complete.
We have a small sink in the little walkway going to the pantry, and I wanted to make it a little more pleasing to the eye since this is a space we use so many times a day. A new paint color, cute shelf, and some fun accessories – all the details are in this post!
P.S. I have an itch to restyle this little area soon… stay tuned.
One project I wanted to tackle this year was organizing my disaster of a bathroom closet. We are a one-bathroom house, and it's not a very large one for all of us to share. I do have a nice big closet in the bathroom though, and over the years I've made a few mediocre attempts at organizing it. This closet was due for a major overhaul, and I painted, purged, and purchased organizers to whip this space into shape.
I listed every organizer and what I used them for, including the hair tool holder I wished I purchased years ago and a rotating organizer that's perfect for makeup, perfume, skincare, nail polish, and more. Plus the super plush and affordable towels I bought on Amazon!
… ready for a super satisfying before and after?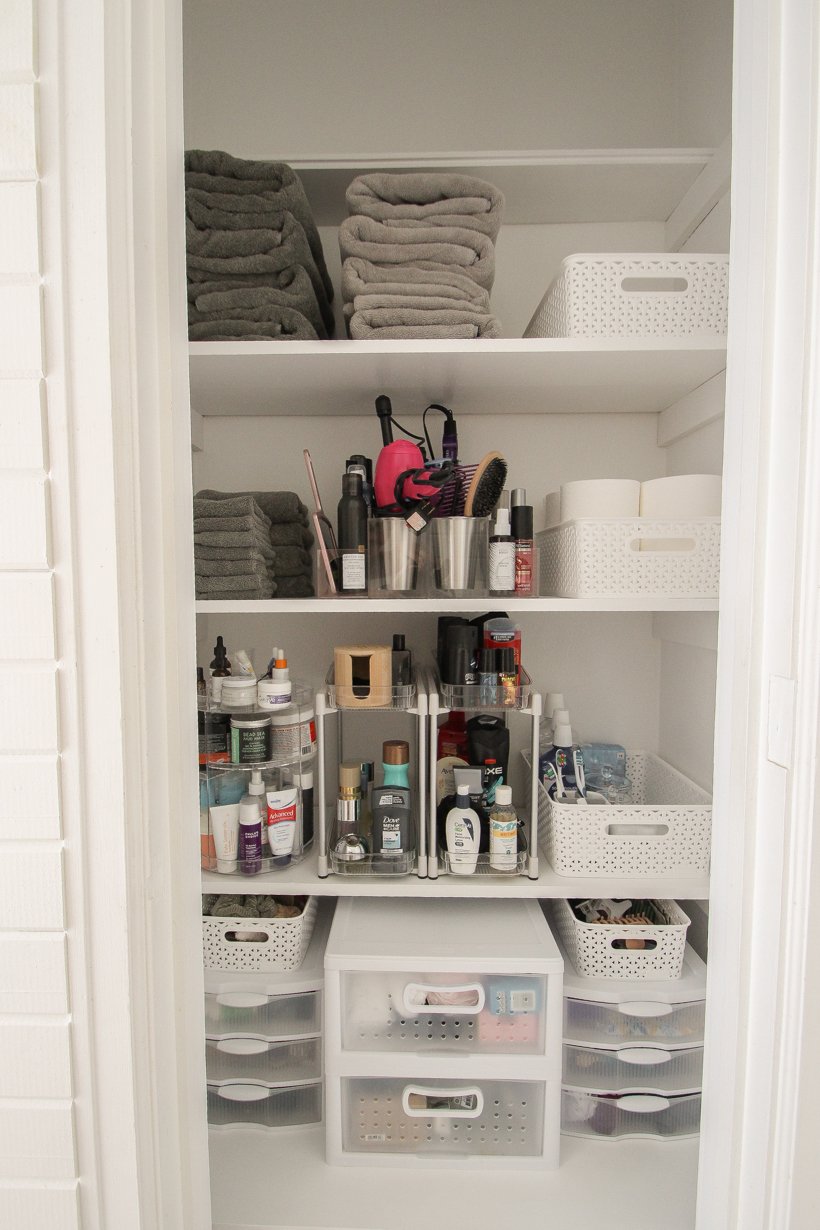 ---
I hope this look back on our most popular posts from 2022 gives you some ideas and inspiration for your own home, and I can't wait to share everything we have planned already for 2023. Thank you for being here throughout the years and all your support!
xoxo Liz
As always, I sincerely appreciate you shopping through the links I share, which allows me to make a small commission from your purchase while your purchase price stays the same. When you use my affiliate links, I'm better able to create content for this blog as well as support my family, and I thank you from the bottom of my heart for supporting what I do!
---
Our Store: Grow + Gather
Shop my Posts | Shop my Amazon Store
Join our Community | Follow on Instagram 
Follow on Pinterest | Follow on Facebook
The post Most Viewed Posts from 2022 appeared first on Love Grows Wild.