Styling A Cozy Reading Nook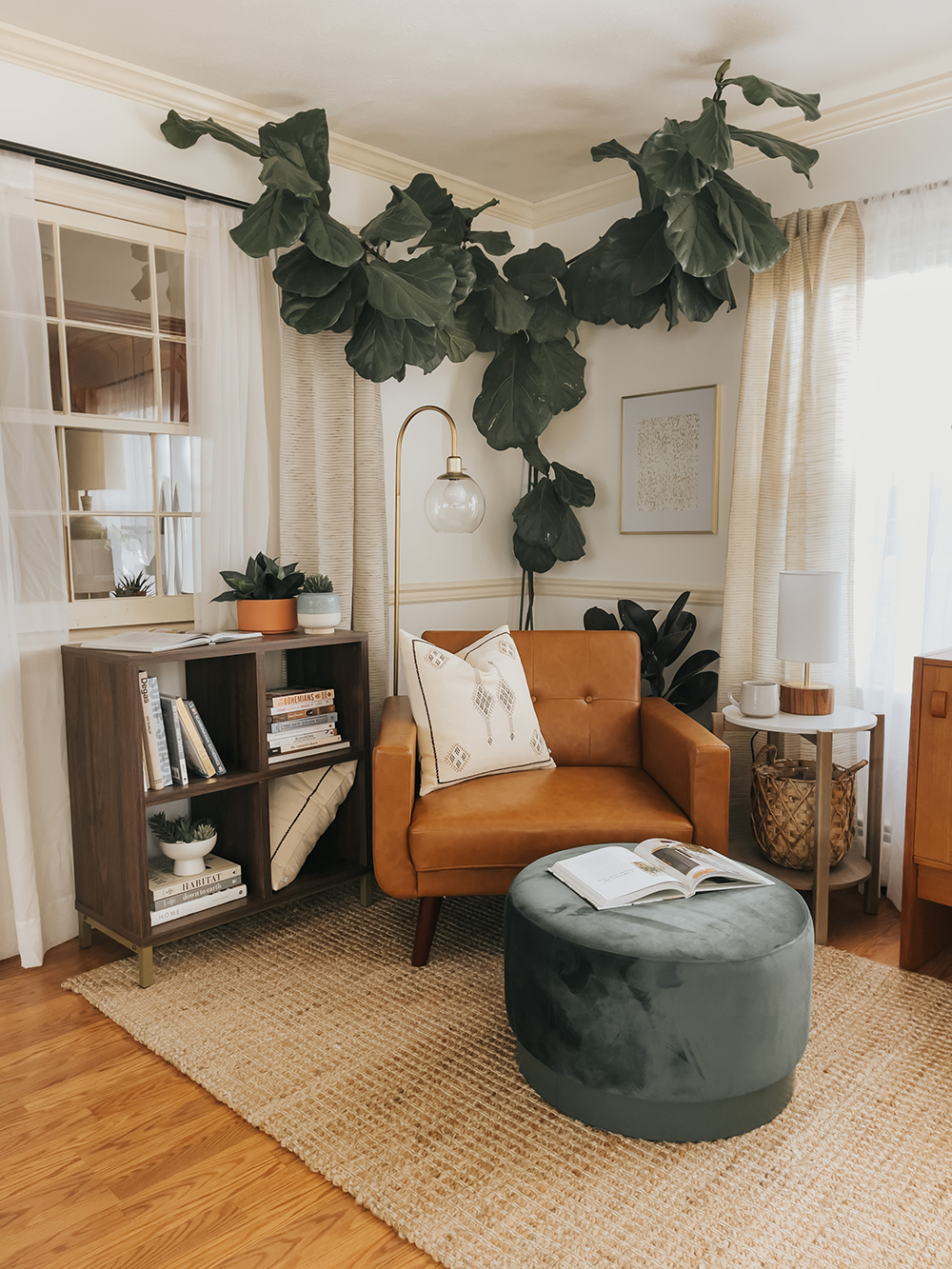 *This post was made possible by the generous support of Better Homes and Gardens, and features gifted product. All opinions are my own.
I just can't get enough of reading right now! It has been such a nice change from all the television I had been watching over wintertime (blaming my seasonal depression for that one), and has helped me manage my anxiety, too. Every time I feel overwhelm or panic settle in, I just reach for a book and those feelings sort of disappear—or at least they settle into the background for a bit so I can have a small mental break.
Anyway, I think I may have this DIY styled reading nook to thank for my newly rekindled love for reading. I put this space together for an assignment from my editor at Better Homes and Gardens. Even though it was just hypothetical and not something I kept in our sunroom (in reality we use this corner as a secondary dining space) it was really fun to enjoy the setup for a week during video production. I thought I'd share a few details about the reading nook that worked really well in case you'd like to try something similar in your own home.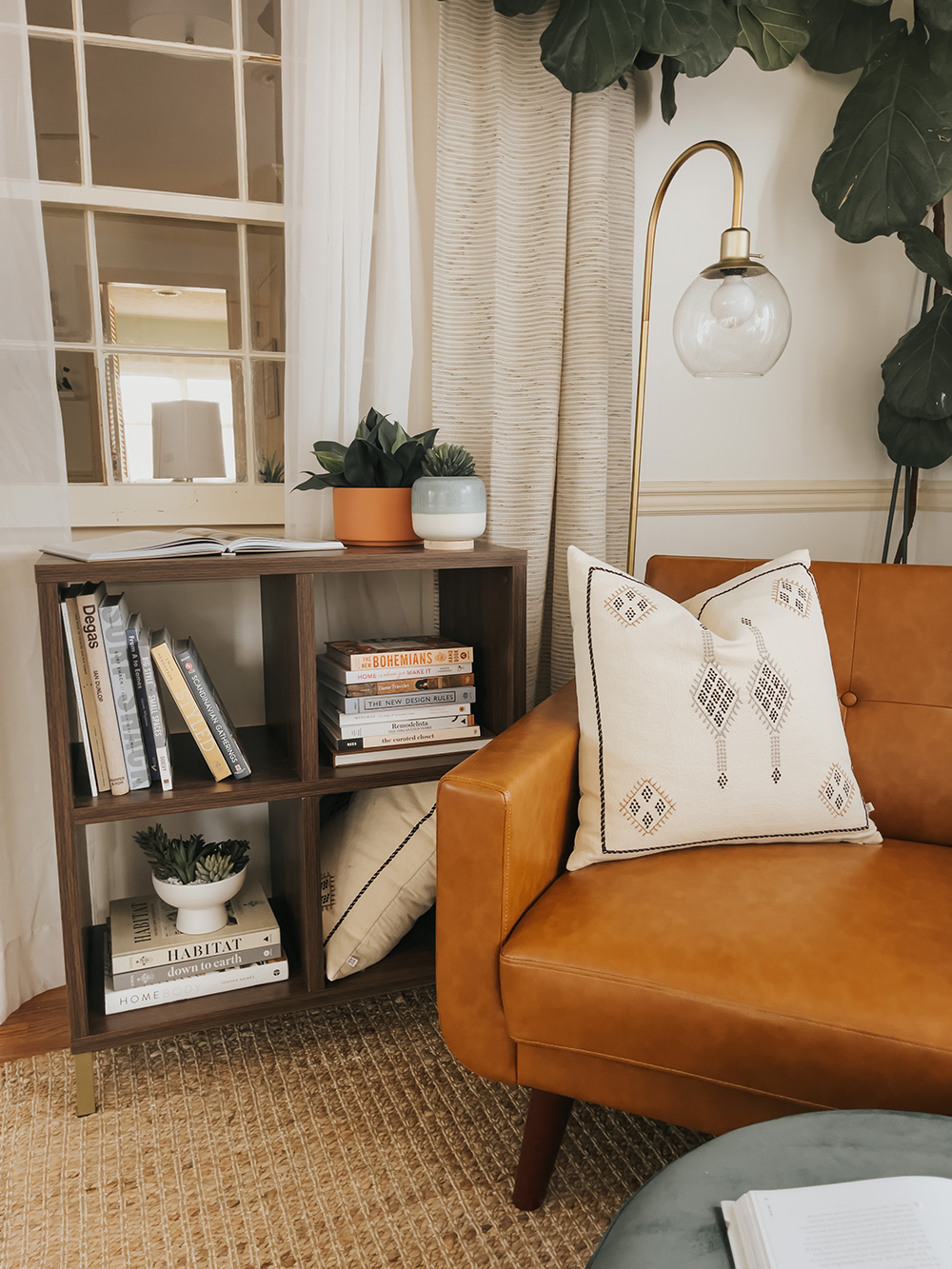 Styling A Cozy Reading Nook:
1. Obviously, a good reading chair is key. This $225-dollar option from the Better Homes and Gardens collection at Walmart was really easy to assemble, and is big. Like, really big. We can barely fit it through the doorways! The seat is a little on the firmer side, but still has some nice give to it so you can sink in with a good book, plush pillow, and your favorite soft blanket. The chair arms are especially nice (and important!) so you can lean against them while reading.
2. You know I love a traditional bookcase, but there's something sort of fun about using a cube organizer for book storage. The cubbies are extra tall, which is nice for fitting larger sized books, and I like how the square recesses allow you to style books in lots of different ways. I even used one of the cubbies as a place to store a second throw pillow just in case I ended up needing it under my legs while lounging with the ottoman. It's a very fun alternative to the everyday bookshelf, and can be used in lots of other ways if you decide to switch things up down the road.
3. I generally always have some sort of drink with me when I'm reading, whether it's a mug of hot tea or a glass of wine, so a side table is a must for any reading nook I put together. This one has a marble top so I don't have to worry about leaving behind condensation rings, and the lower shelf is nice for stowing away the book I'm currently reading any given day.
4. Finally, we can't talk about a reading nook without addressing lighting! I like a combination of multiple light fixtures so that my book pages are really evenly lit. This floor lamp works well in the corner to provide an over-the-shoulder glow, and this table lamp is super sleek sitting on the side table as a lower light source. I especially love the touch activation on that table lamp! It's now in our entryway and functions like a dream in that type of space, too.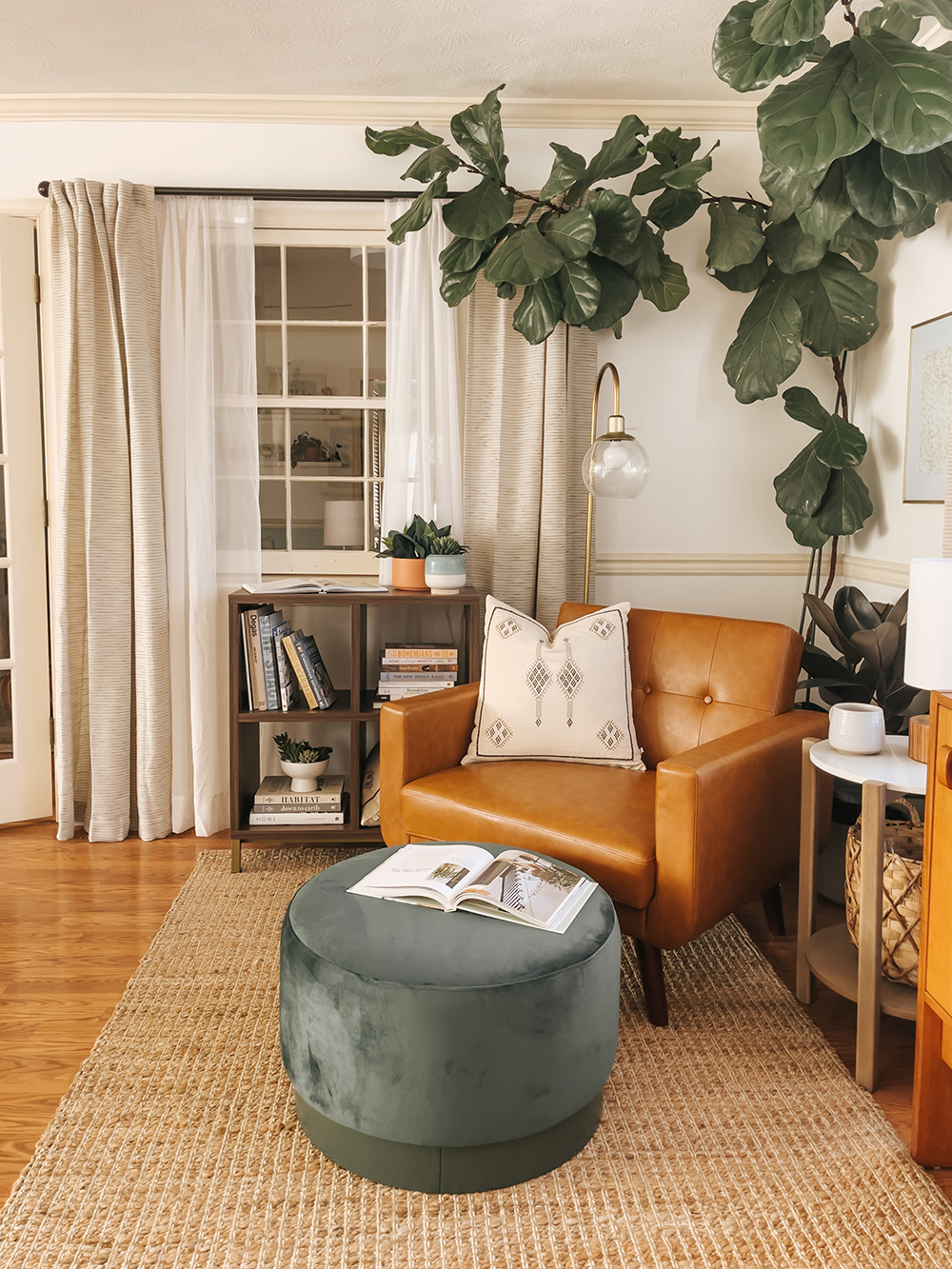 Do you have a reading nook set up in your home? Like I said, this one pictured in today's post was just hypothetical so I could create the video content for my editor. I already have a reading nook set up in my home office, so I didn't need two, but it was still a little sad to take this happy little scene apart after my assignment was over! Please do comment below and let me know what you like to keep nearby in your own reading nook, and I'd also love to know what you're reading right now so I can add it to my list.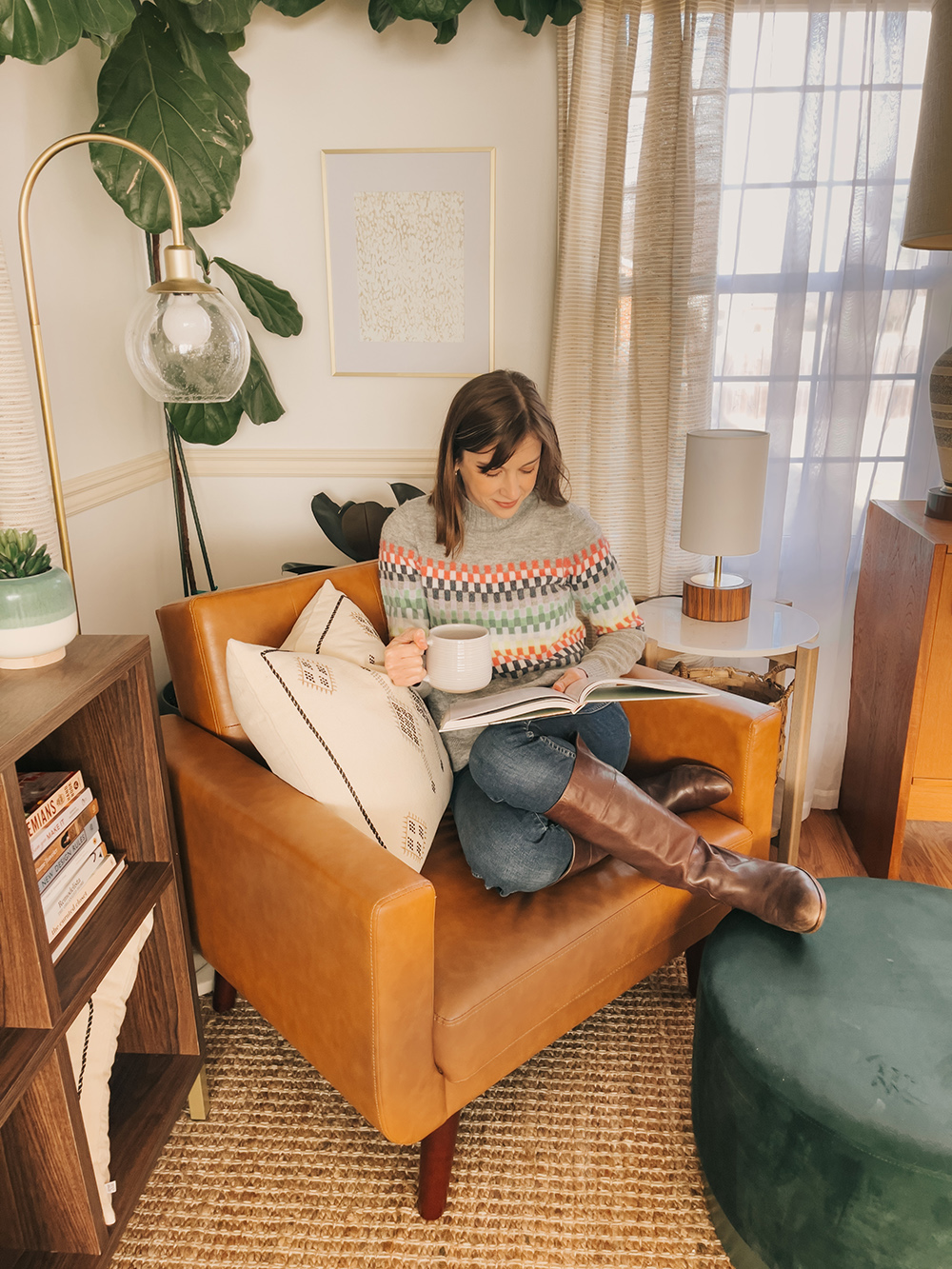 *I earn a small percentage from purchases made using the affiliate links above. Affiliate links are not sponsored. Rest assured that I never recommend products we wouldn't use or don't already love ourselves.
The post Styling A Cozy Reading Nook appeared first on Dream Green DIY.